NEW YORK—There are some things that money can buy and some things that it can't, and then there's the thrill of being able to deliver both. Bill Fischer and his daughter Stacy Fischer-Rosenthal are masters at making the impossible possible. Money is required, but the luxury travel and concierge experts can only satisfy their clients with abundant tenacity, patience, persistence, sensitivity, and tact.
Fischer Travel Enterprises caters to the super rich, ultra-high-net-worth individuals with investible assets of at least $30 million. Many of them travel with an extended family or a sizable entourage, requiring complex coordination. Many of them have very specific and idiosyncratic requests.
Recently the company arranged to have a ski resort in Aspen, Colorado, open a mountain trail three hours before the usual opening hours, especially and exclusively for its client. That meant convincing the ski resort to mobilize all of its staff and resources to have the trail up and running ahead of schedule on very short notice. That also meant finding "the right person to make sure to turn that request into a 'Yes,'" Fisher-Rosenthal said.
Some requests can be rather quirky and surprising. Another one of their clients wanted to arrange for her husband to meet the cast of "Duck Dynasty" on his birthday, with a special duck call and road-kill cooked by Miss Kay. Initially Fischer-Rosenthal thought she had to contact a chef, not knowing that they were referring to the matriarch of the reality TV show.
We hardly ever say "Maybe," Fischer-Rosenthal said. "We always say, 'Let us work on it.' We can't over promise and under deliver. … We are very resourceful, that's the challenge and what makes it fun," she added.
Thinking Outside the Box
In the early stages of setting up his luxury travel agency, Bill Fischer unlisted his phone number and decided to charge his clients a membership fee of $5,000. After a while, it went up to $10,000 then $15,000 then $20,000. Currently it's $100,000 to get in, and $25,000 per year, plus service charges. He still does not have a website, nor does he need it. Some millionaires and billionaires who have discovered him through referrals, are on a waiting list.
"Everyone thought I was crazy," Fischer said. More than 30 years later and "So far, it's working," he said. "Some of them still say I'm crazy," he added chuckling.
He knew it was going to work from one incident. Someone he knew wanted something that seemed impossible. He calculated the cost of it and offered to give it to him for about 20 times above the cost. He thought "Forget it, he will never go for this," he said. But the client actually accepted the offer. Fisher then expanded that concept. "That's how it started really," he said.
Creating the Impossible
The requests Fischer Travel responds to are rather unimaginable for an everyday person on the street. "We have broken down walls for people, whatever they want," Fisher said, and he meant literally.
One of their clients wanted a three-bedroom suite in a hotel that didn't have three bedroom suites. Fischer then persuaded the general manager to speak to their engineer so that they could break down the wall of a two-bedroom and join it to a third room. That was in Palm Beach, Florida. They did it again in Naples, Florida, and in other places as well.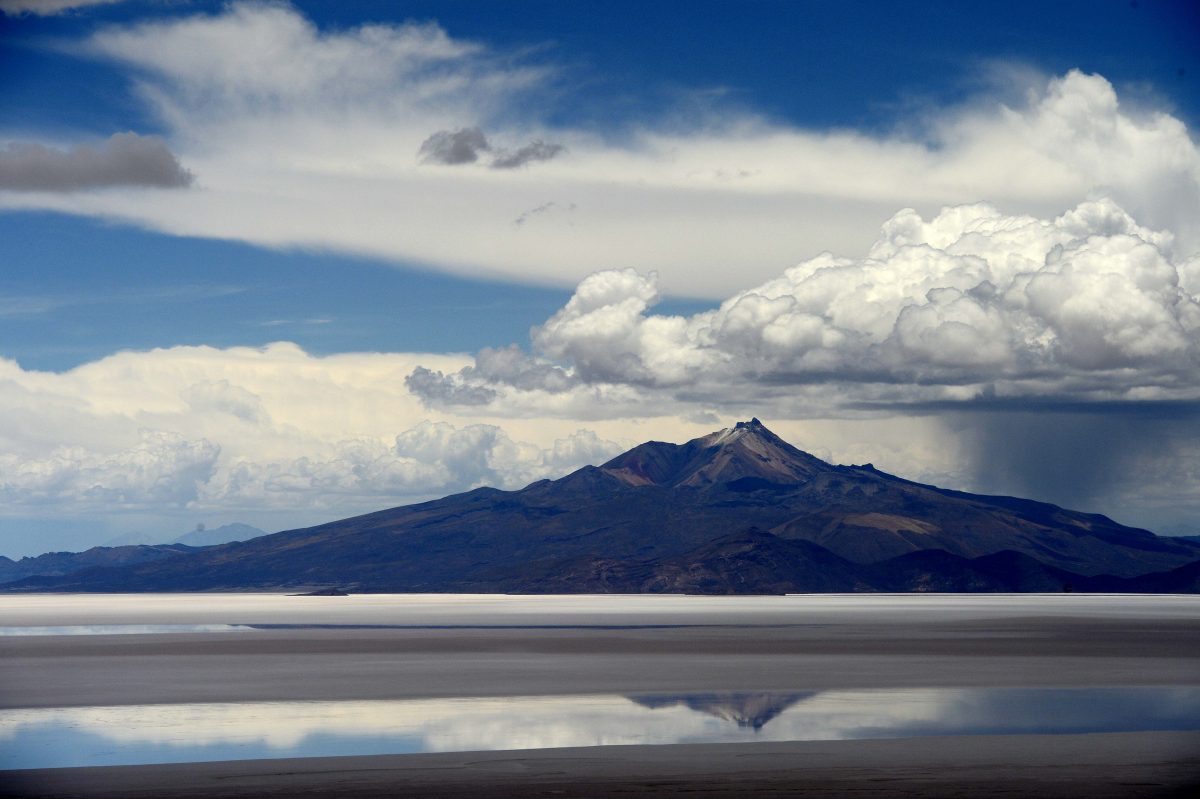 Another client wanted a room in a sought after high-end hotel in Europe. It was fully booked in the middle of the Christmas season. Fischer proceeded to call the general manager once or twice a day for three and a half months nonstop. One day he arrived at the office to receive the message "so and so confirmed the rooms are booked Dec. 22 to Jan. 2, sorry I won't be talking with you anymore," Fischer recalled with his eyes watering a bit.
"I love to turn that no, no, no, no, no and make it into a yes," he said. But his relentless persistence is elegantly paired with excellent people skills—skills that he has transmitted to his daughter, who is now president of the company, and their staff of 30 agents.
With 30 agents and fewer than 1,000 clients, their Midtown Manhattan office is working the phones 24/7 responding to requests from all over the world, in every time zone. It's a tight ship of very dedicated and motivated staff that work together like a big family, in constant communication with each other.
"I just got a request for 21 suites for the Mayweather versus Pacquiao fight in Las Vegas, which is supposed to be the fight of the century. It's less than a month away," Fischer-Rosenthal said.
They have to be "really patient and very detail oriented because it all comes down to the details, and making sure that everything exceeds expectations," Fischer-Rosenthal said. The details can entail dietary restrictions, the temperature of the hotel rooms, the type of pillows, the brand of water, the amenities, and so on, and so on.
Every client is different. One of them wanted all the Pepsi products removed from the hotel suite, preferring Coca Cola instead. Once they had to fly Jo Malone candles into Iceland, because another client likes the scent of Jo Malone candles, which are not available in Iceland. Just the itinerary for a two-week vacation in New Zealand for one of their clients who is about to get married was 55 pages long.
Both Fischer and Fischer-Rosenthal admitted proudly and affirmatively that they are people pleasers.
"You really have to understand who you are working with," Fischer-Rosenthal said. "You can't be successful if you do not have the inner passion and have that right personality to be able to handle these clients," she added.
And to do that, they emphasize the importance of establishing trustworthy relationships.
Values, Reciprocity, and Reputation
The father-daughter duo travel frequently and extensively. When asked for their favorite destinations, they said the places do not matter.
"It depends on who I'm with," Fischer said. "It's the people," his daughter echoed.
They get on a plane every two weeks, on average, or send their staff away to vet potential places and services. They also try to educate their vendors to be responsive and pay attention to the details required to service their clients well.
"You can't sell something if you don't know it," Fischer said. "There's a vision that you have, and you want to just make sure that it's executed the right way," Fischer-Rosenthal said, explaining why they make sure to experience any place or service themselves before making any recommendations.
Fischer Travel also has to trust its partners around the world because they are an extension of who and what Fischer Travel is. So the father-daughter team spends a lot of time educating their partners, letting them know, for example, that they have to be very flexible. They can have everything lined up for the day and then the client can decide that because it's raining they will get on their private jet and fly away.
"It is all about relationships. That's our business. It's something money can't buy. It's really the relationships with the people. They [the vendors] know the clientele we are sending and the clients appreciate it," Fischer said.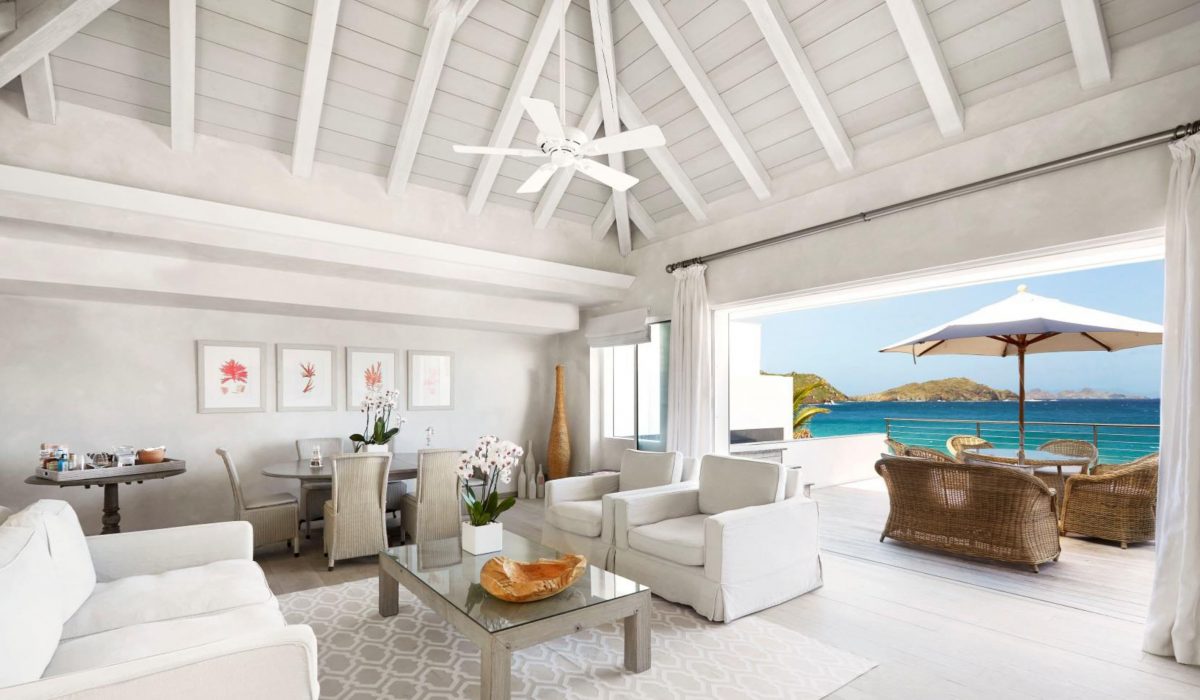 As Fischer Travel is unlisted and it understands the importance of fostering solid relationships, it guards its reputation very closely. Sometimes Fischer or his daughter will even turn away clients who do not meet their standards, regardless of the money.
They always tell their staff "if a client is disrespectful or yelling at you, then that's how they are going to be when they are representing Fischer at these properties," Fischer-Rosenthal said.
Sometimes hotels will call them to let them know of a client who gets out of line. "Demanding is one thing, but some people who are just really unhappy in their lives and unfortunately need to take it out on somebody else just doesn't work," Fischer-Rosenthal said. "Sometimes we have to get rid of them," her father affirmed.
Synchronicity
Every day is unpredictable, yet Fischer's conviction to deliver is constant. Every day they receive requests they have never done before. Initially they may not have any idea of how to start, so they use the Internet, brainstorm together, and stay open to possibilities.
One of their clients planned to host a costume party in Edwardian style right after Hurricane Sandy. The store she tried to contact in Lower Manhattan was closed because of the flooding. She went out west where she found costumes. She sent some photos to her client, who said to her "This is not Edwardian, think of Downton Abbey. I want that style," Fischer-Rosenthal recalled.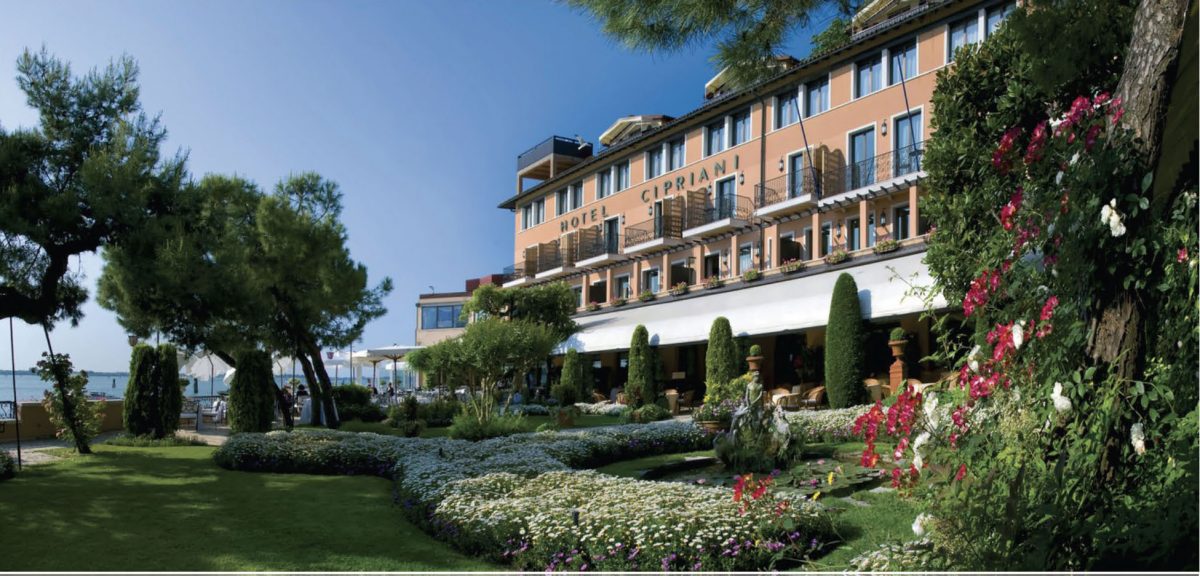 "I got on a plane the next day and I was looking through an Entertainment Weekly and I saw that the costume designer from Downton Abbey had just retired to pursue other possibilities and so when I landed I called my assistant and said, 'Get in touch with Caroline McCall … maybe she can bring true Edwardian style clothes for this client,'" she said.
She spoke with McCall who gave Fischer-Rosenthal her demands: two business class tickets to travel to New York with her husband, a car service, a nice hotel, a per-diem for food, and the amount she charged for costuming her clients.
Fischer-Rosenthal sent off the proposal to her client, who was delighted without knowing that it was the real deal. McCall ended up making four trips to outfit the whole family of 15, including the children, and then she came back with makeup artists from the show and assistants to prepare them for the party.
In one of her trips McCall brought her book. The client then realized that she was the real deal and put the book on display. Fischer-Rosenthal said, "And funny enough a friend of mine was at the party and I did not know that, so I'm having dinner with her and she said 'Oh my gosh, we went to this most amazing party and they had the costume designer from Downton Abbey you know bringing the wardrobe for the family'." Fischer-Rosenthal then laughed and told her friend, "You are looking at her."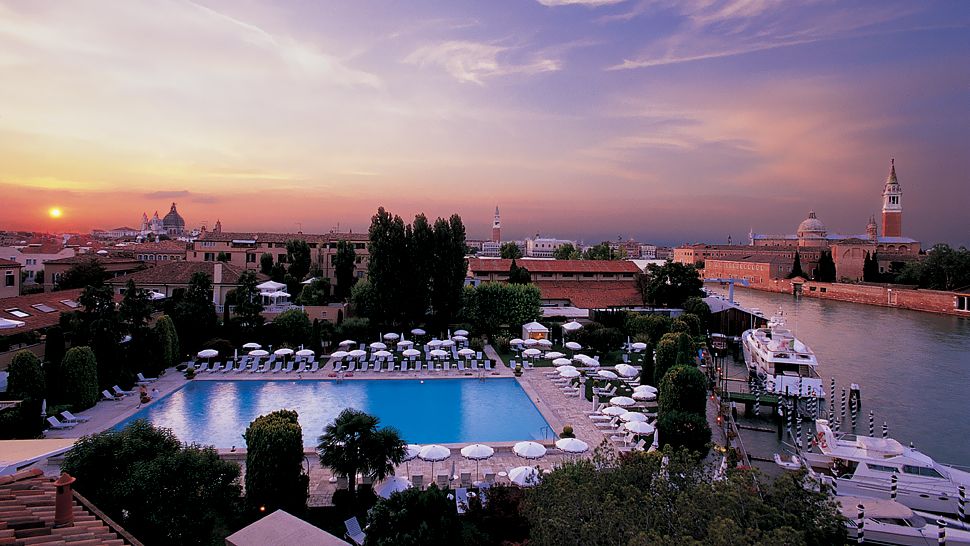 Later, she had a drink with McCall and asked her, "What made you say 'Yes?'" and McCall answered, "You wired the money." The entire event cost hundreds of thousands of dollars. Later McCall called her and told her, "If you ever want to do this again, I'm on board," Fischer-Rosenthal recalled.
"Sometimes those kinds of things are meant to be. I was reading the right magazine at the right time," she said.
Family Bonds
Despite their wealth, the Fischer's continue to work really hard—even through very challenging times. And when they go on vacation, they still keep an eye out, assessing places. "We are always in our work life," Fischer–Rosenthal said. Over the weekends they will talk about the requests they are handling.
"I always say, rich or poor, it's always good to have money," Fischer said laughing.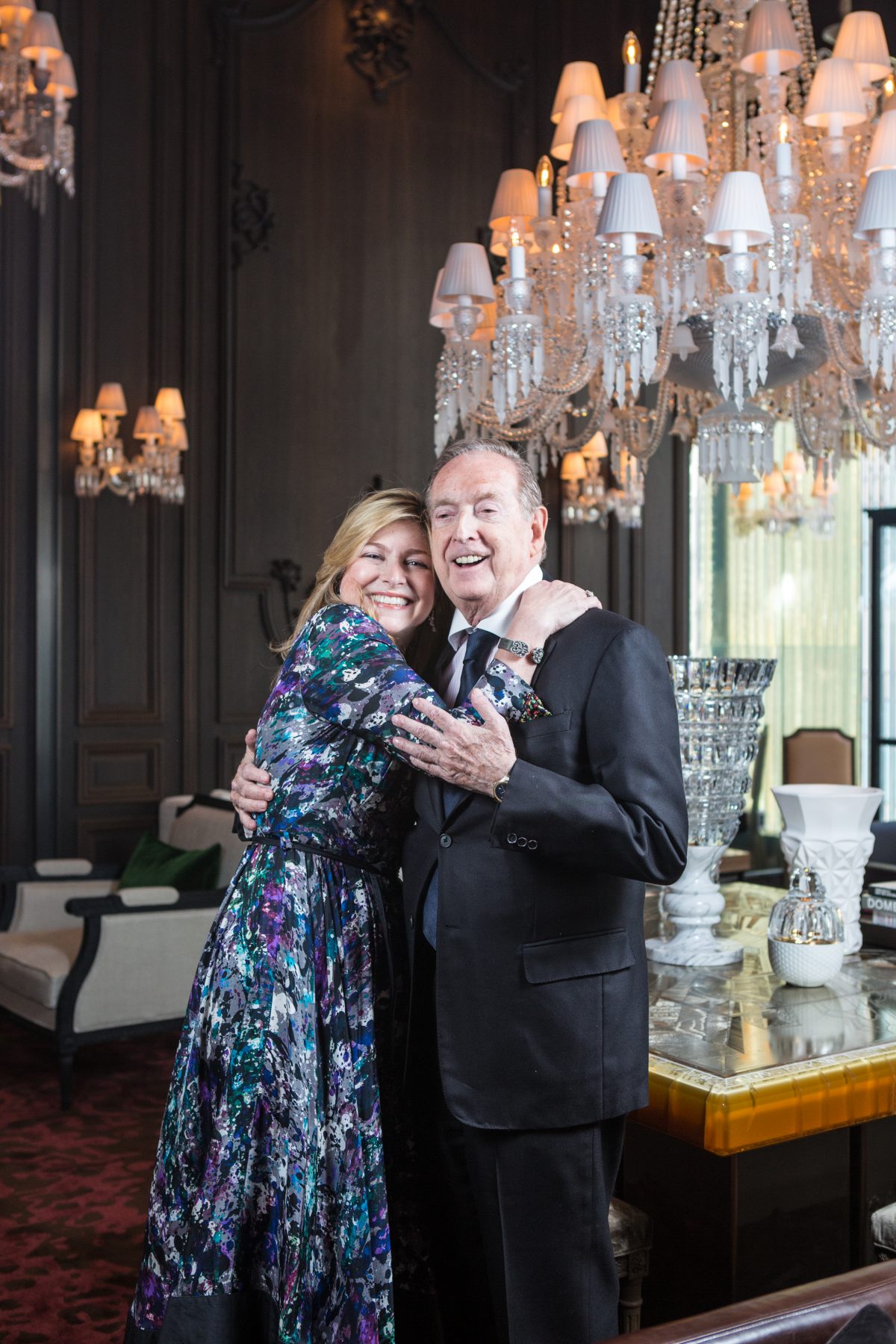 Fischer grew up in Brooklyn where he worked at his father's restaurant on Pitkin Avenue in Brownsville. "This is a place you wouldn't go to today," he said. The restaurant served steaks and chops, but was named Jack Fischer's Little Oriental Restaurant. Fischer said people thought it was a Chinese restaurant. His father knew everyone in the neighborhood and was very successful. Fischer naturally learned how to service people there.
He came up with creative ways to get people talking about the restaurant. When the Brooklyn Dodgers lost to the Giants in 1951 with Bobby Thomson's dramatic home run, Fischer put an advertisement in the New York Post simply stating: Closed Monday because the Brooklyn Dodgers lost the pennant.—Jack Fischer The Little Oriental Restaurant.
"Everyone was talking about it, saying 'Could you imagine a restaurant is closing on Monday because the Dodgers lost the pennant?' and the thing was, we were always closed on Monday," Fischer said laughing.
When asked if he is a prankster, he said "Ahhh little," without missing a beat. "A lot ahhh," his daughter chimed in rhyme, with a big smile.
Fischer-Rosenthal started working with her father straight out of college, over 30 years ago. When she first started, she would have to drive her father to work and then back home to park his car in their garage, and then get back to the office by 9:00 a.m. "It was a test," her father said smiling at her as she opened her eyes wide. She had to prove herself, not only to her father-boss but also to all the staff that perceived her somewhat as a threat.
She and her sister grew up with a strong work ethic and started working when they were 16. "My father worked really hard, we knew it; we saw it," she said.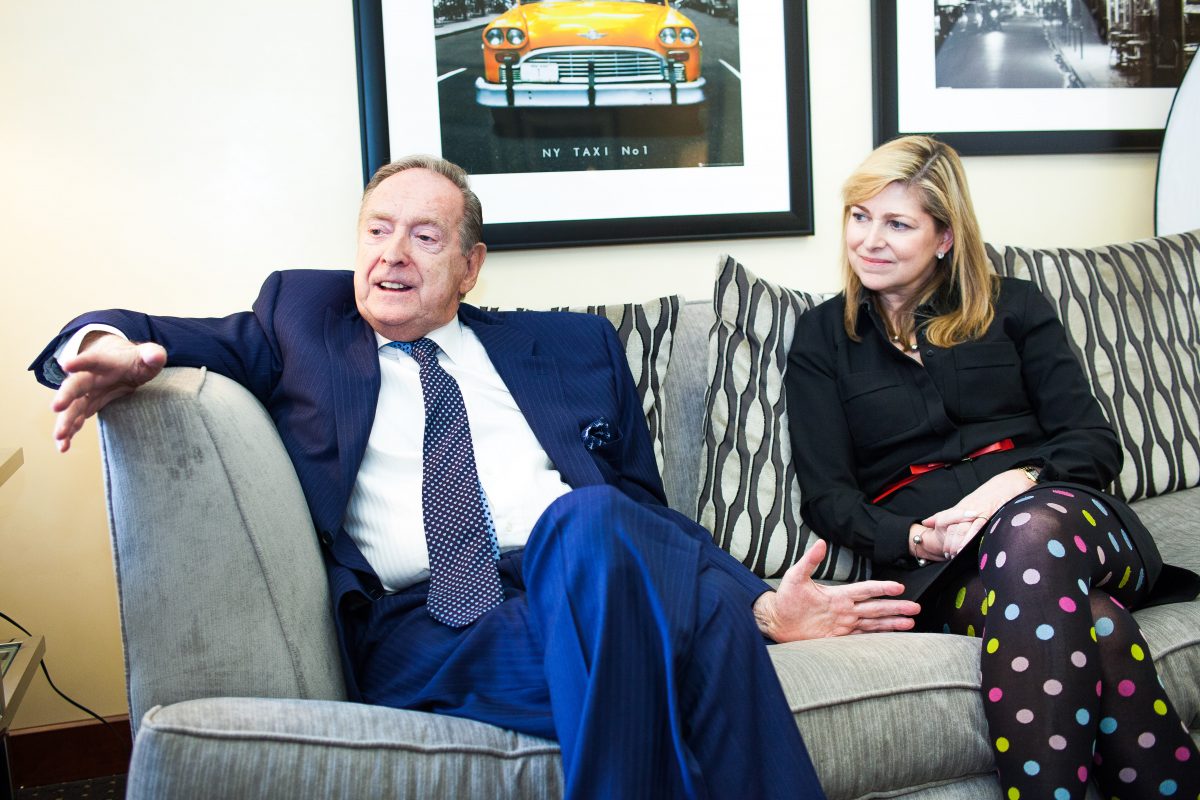 The family went through a huge blow when Fischer lost his wife to cancer. "That was incredibly hard," Fischer-Rosenthal said. Her parents were "really soulmates." Her mother was very nurturing and "the sunshine" in their lives she said.
"When you go through things like that, it brings you closer together as a family," she said.
Then Fischer-Rosenthal was struck with breast cancer herself 14 years ago and survived after multiple surgeries and chemotherapy. During the six months of treatment she was still working on and off and handling some clients. She was not one to feel sorry for herself. It was better to "be productive, to focus on something else, rather than on myself," she said. That huge tribulation gave her a broader perspective.
She's very supportive of different causes. On April 30 she will be honored as a cancer survivor at the 10th anniversary of the American Cancer Society's Taste of Hope, which is raising money for a lodging facility for people coming into New York to be treated at various hospitals.
When asked how their lives have been affected with their growing wealth, Fischer said, "When you didn't have the money and wanted something and maybe had to save up to get it, now you can go and buy 1, 10, 20, 50, it doesn't make a difference, but you still have the same appreciation for it," Fisher said.
His daughter then confirmed, "You understand life is the most important thing."
This Is New York is a feature series that delves into the lives of inspiring individuals in New York City. See all our TINYs here: epochtim.es/TINY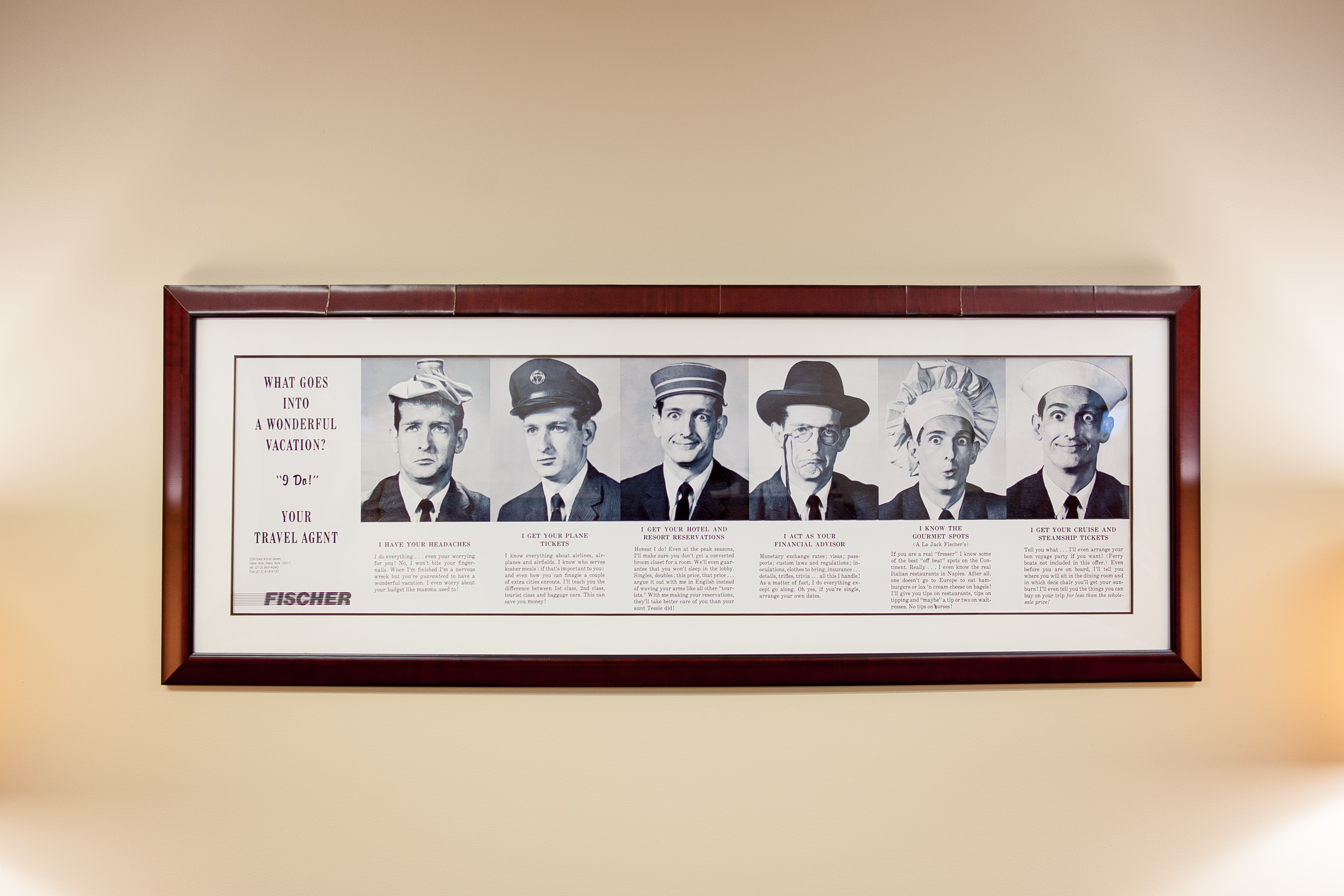 Follow @milenejf on Instagram