A widely-circulated story about a private school that makes its low-scoring pupils pay cash to more successful students has generated controversy.
Fees range from 200 to 500 yuan ($30 to $75) and are handed over to those with good grades. According to viral social media posts, the money is collected forcibly by teachers, and those who fail to turn in money on the requested day are threatened with expulsion.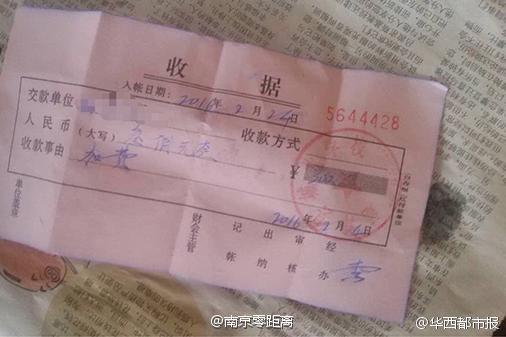 The Chengbei private school, located in central China, has had the policy in effect since the beginning of the academic year.
China National Radio reported that one of the student's' parents had posted the school's notification text on the internet, where the penalty system was to be covered by extra tuition fees.

One student made to pay 300 yuan used up 150 from his living expenses and then borrowed the rest to cover the cost.
Responding to the protests of parents, the school has said that being a private institution, it reserves the rights to create class rules at its discretion.
Opinions cited in the CNR report criticized the use of money as a motivator for good academic performance.
"If you really want to inspire your students, 5 yuan (less than $1) is enough," one comment says. "Charging this much is suspicious."
"To be frank, a private is just like a company," another user said. "A teacher's salary is proportional to how good the students' grades are."
One comment suggests that fines are used in public schools as well. "My homeroom teacher in middle school forbade us from eating snacks or drinking water. If she found out we would be fined. Surely all that money went into her own pocket."
Others had less sympathy.
"Private School! Since you have the money to go to private school how come you don't have that 200 yuan? Why not go to public school if you don't like it there?"
"The most scary thing is not what the school did," one user said, "but that there are actually people saying it's good."