A Hong Kong independent online publication on Jan. 3 said its decision to shut down was triggered by the recent closure of Stand News, adding their journalists no longer feel safe under the vague standards of law enforcement.
Citizen News, a digital newsroom founded in 2017 by a group of veteran journalists, made the sudden closure announcement on Sunday, saying it would stop updating its website from midnight of Jan. 4 and close after that.
The online news outlet, which had sheltered journalists from now-shuttered pro-democracy Apple Daily, said it could no longer operate amid "rapid changes in society in the past two years and the deterioration of the media environment." Stand News added the decision was for the need to ensure the safety of its staff.
Briefing reporters on Monday, Chris Yeung, chief writer of Citizen News, explained the trigger point was the recent actions against Stand News.
On Dec. 29, over 200 national security police raided the office of Stand News, froze its assets, and arrested seven current and former executives on suspicion of engaging in the "conspiracy to publish seditious publications" under a colonial-era ordinance. Hours later, the independent online outlet declared it would stop operation and dismissed all staff members.
Two of those arrested have been denied bail after they were formally charged with sedition on Dec. 30.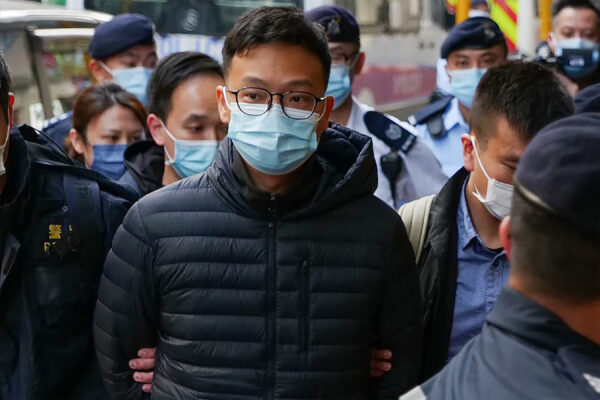 "We tried our best not to infringe the law, but we can no longer clearly grasp the lines of law enforcement," said Yeung, who is also a former president of the Hong Kong Journalists Association (HKJA).
"Journalists are humans too and have families and friends," he said, "In an environment where we cannot work safely, it's time to consider this question seriously. Journalists don't want to be in this dilemma because of their work."
He said the outlet so far hasn't been contacted by law enforcement, but some commentaries written by people familiar with the matters have indicated that online media outlets would be the next target.
"What changed is not us, but the outside, objective environment," said Citizen News Chief Editor Daisy Li.
"Can we work on some 'safe news'?" Li told reporters. "I don't even know what is 'safe news.'"
"We all love this place, deeply," Citizen News said in a statement on Sunday, when it announced the closure. "Regrettably, what was ahead of us is not just pouring rains or blowing winds, but hurricanes and tsunamis."
The former British colony that was handed back to Beijing in 1997 was once known as a haven for dissent, freedom of the press, and expression not seen on the mainland. But the communist regime in Beijing has clamped down in the last two years, leading to the closure of independent news outlets, the removal of monuments, and a poorly attended election swept by pro-Beijing politicians.
HKJA, in a Monday statement, said it was "deeply saddened and regretted" by the loss of Citizen News.
Ronson Chan, the current president of the HKJA, worried the end of Citizen News and Stand News would set off a chain of closures, as the two prominent online publications could no longer withstand the pressure.
"We may face a disaster of press freedom," Chan told the Hong Kong edition of The Epoch Times.
As a former deputy assignment editor of the now-shuttered Stand News, Chan himself was arrested on Dec. 29. He was released hours later.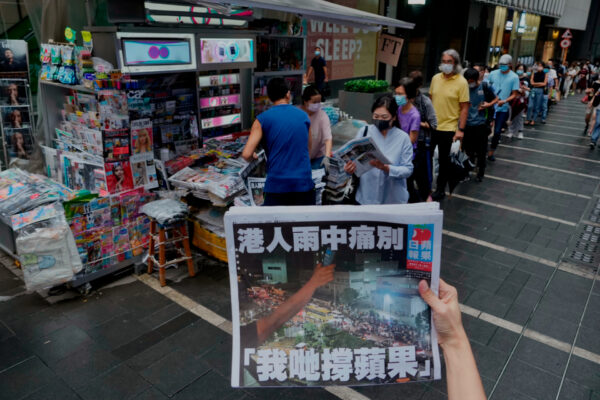 The move of Citizen News marks the third news organization to close in the past six months. Last summer, Apple Daily, which was frequently critical of the city's government and the communist regime in Beijing, printed its last edition after 500 police raided its newsroom, arrested five executives, and froze key assets. Authorities say dozens of the paper's articles may have violated a national security law.
Apple Daily's founder Jimmy Lai, is currently serving a 20-month jail time for taking part in pro-democracy protests in 2019. Lai was filed with an additional "seditious publications" charge on Dec. 28, and he is also waiting for trial on three national security charges.
The sweeping National Security Law—imposed on Hong Kong by the Chinese Communist Party—has made independent reporting increasingly dangerous. Journalists and political activists have been arrested under the legislation, and it has forced civil rights groups and unions to disband. Many more activists have fled.
Hong Kong pro-democracy Nathan Law called on support for the city's press freedom on Twitter.
"Independent news outlets in Hong Kong are closing down one by one," Law wrote on Sunday. "The government is abusing a draconian colonial law that has not been used for more than FIVE decades to prosecute journalists. Please support press freedom in Hong Kong."
Hong Kong Epoch Times staff and The Associated Press contributed to this report.