Things to Do for Memorial Day Weekend
May 22, 2014 9:15 pm Last Updated: May 22, 2014 9:15 pm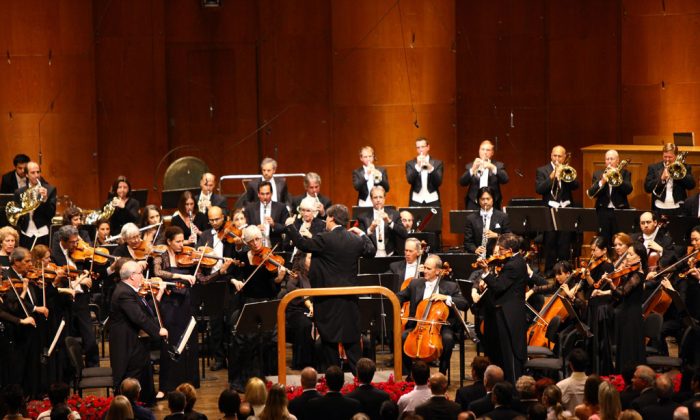 New York City ranked first for Memorial Day weekend destinations for the third time in a row this year, according to Travelocity. While tourists prepare to descend on the city en masse, many locals opt for the Hamptons. For those planning to stay, visit one of the city's 14 miles of beaches opening Saturday, shop the sales, or attend one of the many events taking place citywide for the unofficial start of summer.
Fleet Week
For the 26th year (with a hiatus last year), thousands of men and women from the Marine Corps, Navy, and Coast Guard will be in the city. The public can tour ships docked at Manhattan's Pier 92 and Homeport Pier on Staten Island, see aerial demonstrations, and attend more events at the Intrepid Sea, Air, and Space Museum. On Monday, parades will run through all five boroughs.


US Navy and Coast Guard Ships arrive for fleet week at Pier 92 along the Hudson River in Midtown Manhattan, May 21, 2014. Among the ships are the landing ship USS Oak Hill USCGC cutter Campbell. (Allen Xie/Epoch Times)
Brooklyn Bridge Park
You can soon kayak from pier to pier off Brooklyn Bridge Park. You can also enjoy the Pier 4 beach or roller skate on Pier 2 with a dramatic view of the Lower Manhattan skyline. A variety of ball courts will also be open on Pier 2 until late June in the 1.3-mile long waterfront park, along with a playground and picnic area.
Starting Saturday, Governors Island will be open seven days a week through the end of September. The 172-acre island between Lower Manhattan and Brooklyn has added 30 new acres of parkland where visitors can use the new turf ball fields and hammocks. The Historic District, running from the ball fields to Yankee Pier, will also be open to the public. Children can go on field trips to learn about gardening and plants at an urban farm operated by GrowNYC.


People walk on a path during the public preview of Hammock Grove, a new park on Governors Island, Sept. 29, 2013. (Ivan Pentchoukov/Epoch Times)
New York Philharmonic Concert
The New York Philharmonic conducted by Alan Gilbert is giving a free performance on Memorial Day at the Cathedral Church of St. John the Divine at 8 p.m. Tickets will be distributed at a first-come-first-serve basis starting at 6 p.m. and the audio will be broadcast onto the adjacent Pulpit Green. Program includes Nielsen's Helios Overture and Tchaikovsky's Symphony No. 5.
Coney Island Museum, Roller Coaster
The museum is reopening after renovations Monday, May 26. A new 3-D-printed exhibit by Fred Kahl, Thompson & Dundy's Lunda Park, will be open year-round showing the ornate art and architecture of Coney Island 100 years ago.
Plus, Coney Island's first custom-built roller coaster, The Thunderbolt, is opening. The 125-foot-tall ride near the historic B&B Carousell boasts 65 mph speeds.