Police enter Chevy dealership and immediately notice something wrong with the cars' wheels.
A Louisiana Chevrolet dealership is offering $25,000 to anyone who can help police find thieves who stole tires and wheels from 31 vehicles in its lot.
Matt Bowers Chevrolet in Slidell was the target of a wheel and tire heist early on April 27 after the suspects disabled one of its surveillance cameras and dimmed the lights, said the Slidell Police Department in a Facebook post.
According to KNOE, Slidell Police Chief Randy Fandal said the thieves weren't amateurs and knew what they were doing. The gate's locks were also cut, he said.
Fandal said the suspects were likely from another state, as similar crimes have taken place in Texas and Oklahoma.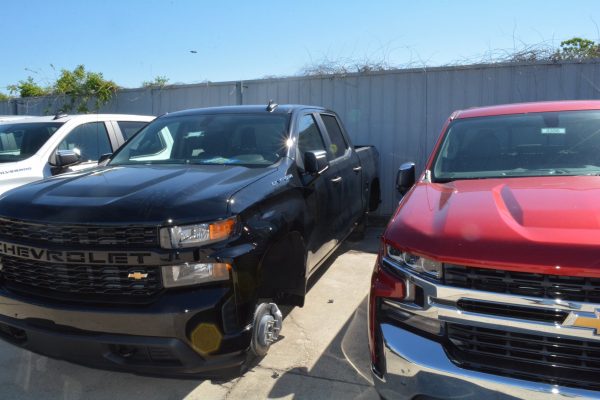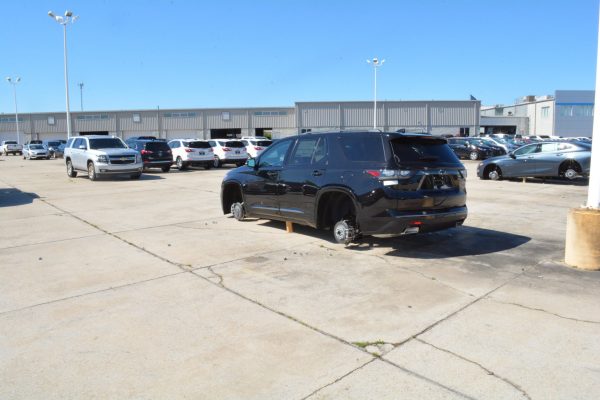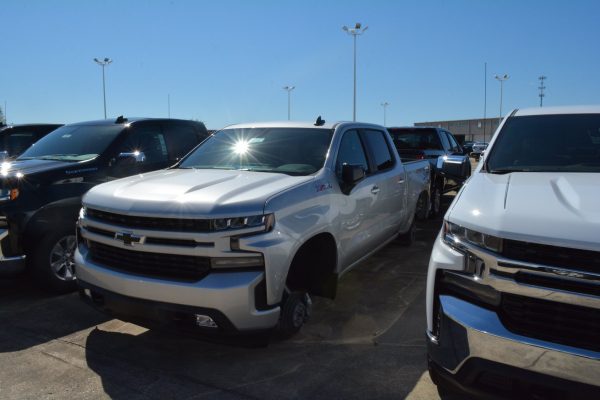 Video footage captured two suspects walking across the lot to cut the locks, the report said. A U-Haul truck then pulls up and enters the back, it was reported.
Some 40 minutes later, the truck leaves and heads out on a service road. However, it is believed the thieves worked on the tires for several hours before departing with the U-Haul truck.
The thieves left behind a car jack and wooden blocks.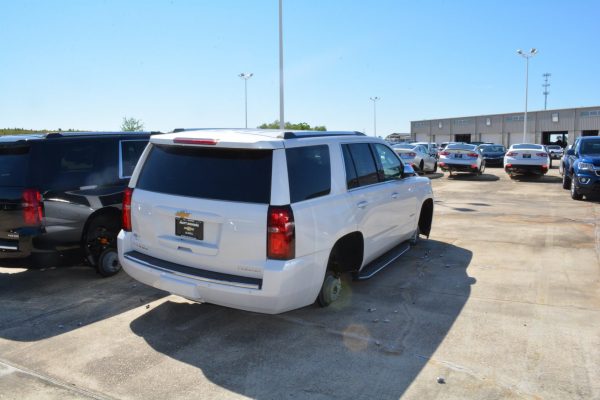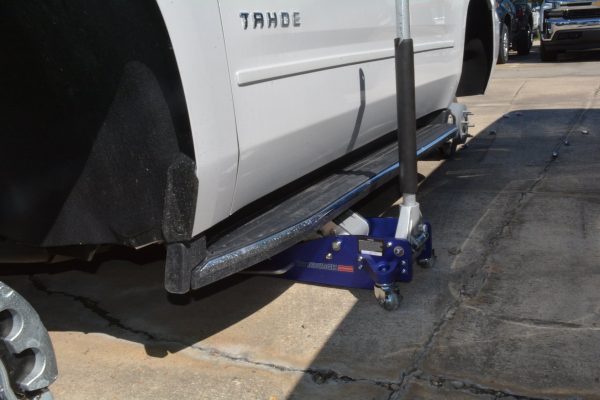 "From what we can make out from the surveillance video, it appears that two of the individuals are black males. One subject was wearing a red shirt with black pants, and the other was wearing all black clothing with white shoes. The U-Haul used by the individuals appeared to be an EL-17 foot truck,' said the police department.
In all, the thieves made away with about $100,000 worth of rims and tires, according to the police Facebook post. It added that 124 tires and rims were taken.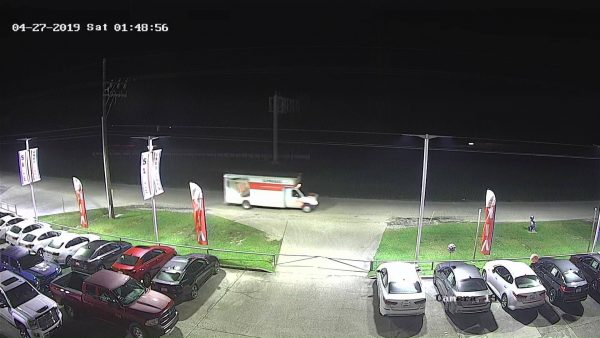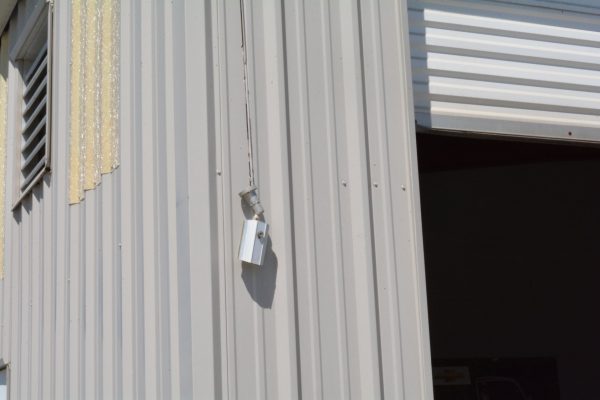 Fandal urged the public to come forward with any information that might lead to an arrest in the case, saying that it won't be tolerated in Slidell.
Anyone with information can contact the Slidell Police Department at 985-646-4347 or e-mail pio@slidellpd.com. Anonymous tipsters are welcome, the department said.
Some people tried to make light of the situation.
One user joked on Facebook: "How much for the truck with no wheels or tries?"
Another added, "I can really use a set of wheels/ tires for my truck… if someone knows someone…"
"The dealership made it super easy for them By Parking the Vechiles So Far away from each other. Usually they're Parked So close that one can barely get inside them to open the Door (sic)," added another person.