Hollywood screenwriter Kleg Seth would be the first to say that the Centrum of Hollywood story is not about him. But there would be no story if he and the volunteers he led hadn't been there, available to serve abused young people.
"I believe it wasn't so much my ability," he said Jan. 24, "as it was my availability."
Seth had big plans for a career in the film entertainment industry prior to Centrum, a Scandinavian word meaning "City Center."
"People can be inspired, even transformed by films," he said. "I was the casting director for the Cross and the Switchblade and cast new-comer Erik Estrada as gang warlord Nicky Cruz, a perfect fit. I saw how he and that film affected many people. I wanted to do more."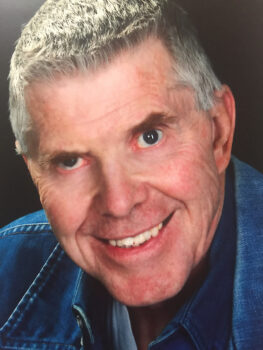 But there were hundreds coming to Hollywood every year, with stars in their eyes, Seth said.
"Most don't make it in the industry and many become targets. Centrum was established to help them, by entertainment insiders who prayed for Hollywood," Seth said about establishing Centrum of Hollywood in 1977.
With no corporate or civic help, Seth said that three houses right off Hollywood Boulevard were rented for temporary emergency shelter.
Donors talked to Centrum guests themselves. They took guests into their own homes. They prepared food in the Centrum houses or bought bus tickets for kids to get back home.
They were like loving parents and friends to so many young people who had neither. They became the heart of Hollywood.
"The love of God was their motivation," Seth said. "Nobody was paid and everybody gave."
Centrum could not have happened without the Hollywood Free Theatre, he said.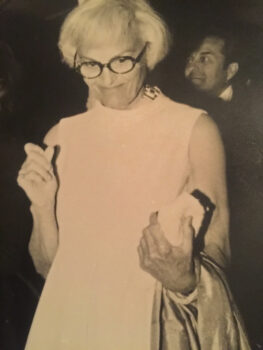 "The Free Theatre was a non-profit helping young people coming to Hollywood hoping to be "discovered," Seth said.
"Hollywood streets can be dangerous. There are pimps and drug runners at the bus station looking for kids they can use for hurtful activities.
Often a kid's dream of stardom turns into being used in prostitution or drug running. They are attracted to the glamour of Hollywood, but it's a facade, like a movie set. There is nothing real there. That's what we called 'Hollywood's delusion.'"
As the all-volunteer Free Theater staff—that included actress Katherine DeMille, daughter of Cecil B. DeMille—prayed for Hollywood, an idea came forth.
"They wanted to rent a house and open it up for temporary emergency shelter and I was all for the idea. Katherine and stuntman Bob Yerkes were on the board of directors for the houses."
At the time screenwriter Seth was living comfortably in his apartment overlooking the famous Chinese Theatre with a nice view of Hollywood Boulevard.
"I was surprised to learn they thought I would make a good director for the first house, for men. Honestly I didn't want to do it, but I put my career on hold.
"I let my apartment go and moved into in a room with two bunkbeds for the the guests in it. I didn't like it much. I thought, "God will get me out of here in six months for sure."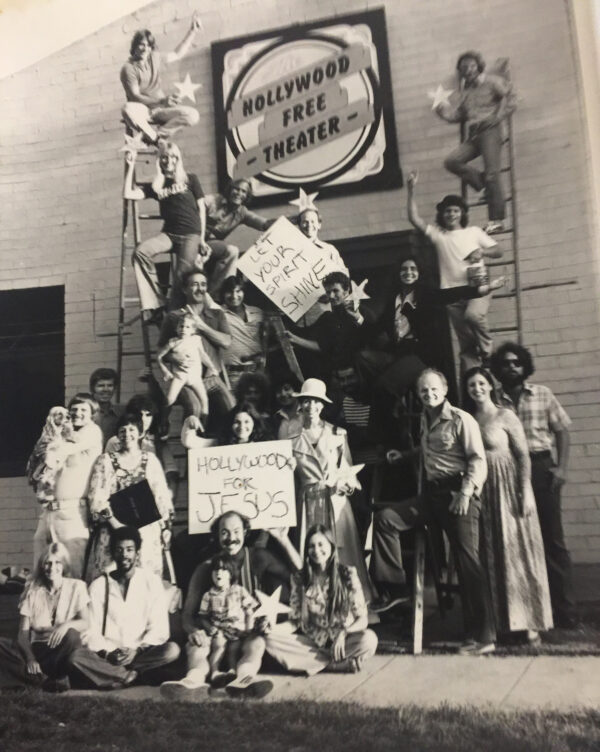 Seth stayed on for six years instead.
"I saw at Centrum that inspiration and transformation could happen without screenwriting. I loved it."
A 24-hour phone bank, the Hollywood Lifeline, was donated and installed for free. Seth and the volunteers walked the Hollywood streets at night, handing out Lifeline cards to young prostitutes on Sunset Boulevard. Many were helped into a new life at Centrum through the Lifeline.
"There were so many amazing stories of lives set free from depression, rejection, and violence, the board said a film had to be made," Seth said.
A 55-minute documentary, "Hollywood's Delusion" was paid for by Hollywood Free Theatre donations and people who knew about Centrum "without any funds taken from the young people helped at Centrum," Seth said.
"I'd seen so many lives completely changed I just couldn't stop.  Witnessing that on a daily basis made Centrum, to this day, the most exciting thing I've ever done in my life."
For more information or to see the "Hollywood's Delusion film. visit the christianstudio.com.