Jeya May Cruz of Pasig, Phillippines, posted a photo that left numerous people baffled.
She said that there's a cellphone laying on this carpet and wrote: "Let's play a game. Look for the cell phone."
The phone is located in the top-right portion of the picture.
It has a case with flowers on the back case.
If you still can't find it, here's the spolier: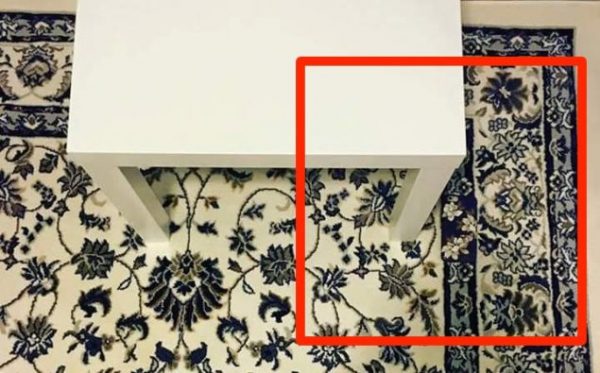 Her Facebook post generated more than 140,000 "likes" and tens of thousands of shares.
In another Facebook post,  she noted: "Thank you everyone, I can't believe this would become viral. I'm sorry if it made your eyes hurt and headache (sic) … Thank you again!"
Highlighting the difficult nature of her iPhone optical illusion, one Facebook user told her: "I really can't find [it]!
Another wrote [translated]: "Even my other friends are sharing your pics on Instagram. Finally found the phone … Drove me crazy!"
Other Optical Illusions