Commentary
One thing is sure: Washington has failed utterly in protecting American intellectual property (IP) from Chinese stealing. That failure has spanned decades under both Republicans and Democrats.
Another thing may not be sure, but it is highly likely: Under President Joe Biden, this sad pattern will remain in place.
For almost 40 years, every U.S. president has claimed to have taken action to stop Beijing from stealing intellectual property from U.S. businesses and inventors. All these efforts have failed, costing Americans, according to congressional research, billions of dollars a year.
The first efforts to stop this pattern occurred while Ronald Reagan was still in the White House. In 1986 under the auspices of the World Trade Organization (WTO), Washington pressed to halt Chinese theft of patents and copyrights. The initiative yielded the so-called "Trading-Related Aspects of Intellectual Property Rights" agreement (TRIPS).
China was not yet a member of the WTO. The WTO effort did nothing to temper Chinese rules coercing technology transfers from Western firms doing business in China or strengthening other avenues. American firms have to punish outright thefts of trade secrets and technologies.
Less than 10 years later, in 1995, the Clinton White House brokered an agreement, again through the WTO, that was supposed to stop IP theft. Beijing promised to implement a number of IP protections. But little changed.
In 2006, George W. Bush and Hu Jintao initiated the "Strategic Economic Dialogue." It aimed to overcome this and other trade difficulties by having the two national leaders meet twice a year to discuss them. Five meetings occurred between 2006 and 2008. Though the two leaders and their agents discussed IP theft, the United States mostly turned a blind eye to the Chinese practice.
In 2015, Barack Obama and Xi Jinping agreed to rename the arrangement the "U.S.-China Strategic and Economic Dialogue." That action added half as many syllables to the name but changed nothing. Only a few months after the two leaders made their respective announcements, the first signs of the so-called "Cloud Hopper Campaign" revealed how Chinese hackers had stolen and tried to steal American trade secrets and elements of U.S.-based technologies.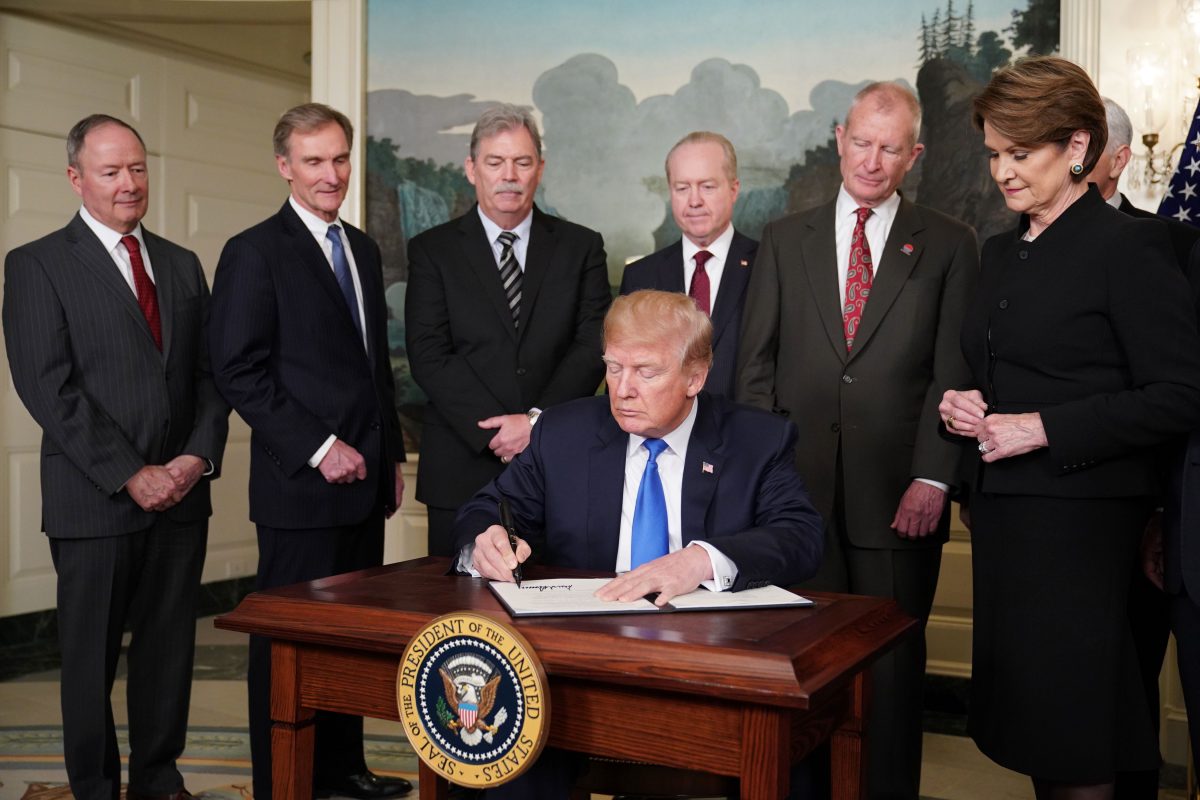 Trump promised more action when his administration invoked a Section 301 inquiry into Chinese IP theft and coercion. This section of the U.S. Trade Act gives the Office of the United States Trade Representative (USTR) authority to investigate and take action to enforce U.S. rights under trade agreements and other trade violations. This was the basis on which the White House in 2019 imposed a broad array of tariffs on Chinese imports.
Though IP theft was mentioned, that effort failed to target specific Chinese abuses in this regard and so did little to halt Beijing's continued demands for technology transfers and the use of more covert means to violate patents and copyrights.
Under the so-called "Phase One" of the ensuing trade deal between Washington and Beijing, China promised to import more from U.S. producers and streamline procedures for Americans to protect their IP rights from Chinese infringements. As it has turned out, China, as always in the past, failed to meet any of the goals stipulated in the agreement on either purchases of U.S. products or on IP violations.
For all his anti-Trump vitriol, Biden has left all his predecessor's tariffs in place. The present American trade representative, Catherine Tai, has demanded that China comply with the "Phase One" agreement Beijing signed in January 2020 and has expressed frustration about continuing IP theft.
But the Biden administration has offered no new plans beyond continuing the Trump-era policies. Prospects then look likely to follow past patterns and do little to stop IP theft. It is noteworthy that Washington ignored a recent Chinese court decision declaring that Chinese firms cannot be sued anywhere in the world for IP theft. One of the protected firms is Huawei, which still faces federal charges for racketeering and the theft of trade secrets. But Washington effectively pretended that it did not happen.
Given this long, sorry track record and especially the Biden administration's more recent inaction, it is hard indeed to generate any optimism on this matter. Washington's repeated failures and seeming lack of will has cost American businesses and inventors billions of dollars a year.
In contrast, the nation ruled by the Chinese Communist Party (CCP) has—free of charge—used American technology and trade secrets to gain an advantage over the United States. This history and Washington's present positions further suggest that the spate of anti-China legislation presently circulating in Congress will have little effect even if passed into law.
Perhaps the White House will change. Perhaps the next U.S. president will break with the patterns of the last 40 years or so. However, the odds suggest that American firms will get little help from Washington in keeping their trade secrets and technologies out of Beijing's hands.
Views expressed in this article are the opinions of the author and do not necessarily reflect the views of The Epoch Times.