Now that the election is out of the way, Canada's new minority government has little time to lose in tackling multiple significant issues facing the country, including national unity, the economy, Beijing's aggression, and a revamping of foreign policy.
Prime Minister Justin Trudeau has ruled out forming a governing coalition, vowing to work with other parties to achieve common goals. This means the government needs to build consensus with other parties on an issue-by-issue basis to maintain the confidence of the House of Commons.
Here's a look at some of the important issues Canada is facing and the challenges they bring.
National Unity
The election saw the Bloc Québécois more than triple its seat count, winning 32 seats compared to the 10 it won in 2015. At the same time, people in Alberta and Saskatchewan overwhelmingly voted for the Conservatives, which is a sign of frustration and feelings of being neglected by Ottawa, according to the Prairie provinces' premiers in letters to Trudeau. The keywords #albertaseparation and #wexit began trending online shortly after the election results were announced.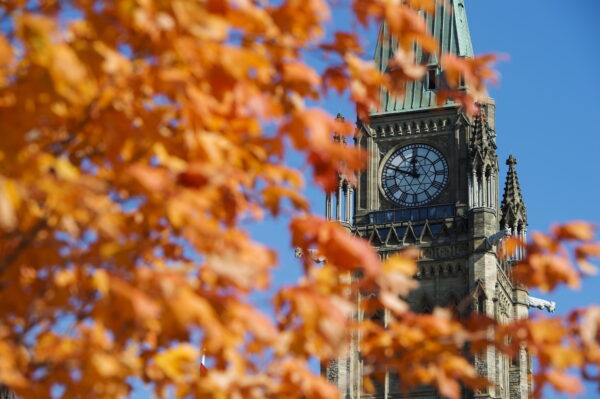 The surge in the number of Bloc seats in Quebec may not necessarily mean the revival of a quest for separation as a political movement, but more about a stronger support for Quebec-first policies, says Geoffrey Hale, a professor of political science at the University of Lethbridge.
However, a push to maximize Quebec's power within the federation may come at a cost to other provinces.
"It reopens the traditional sense of many Western Canadians and some in Atlantic Canada that they're second-class citizens, and they're not necessarily wrong," Hale says.
Western alienation is the highest it's been since the 1980s during the National Energy Program years, with a recent Angus Reid poll showing that nearly three-quarters of Canadians living west of Ontario think they don't get treated fairly by Ottawa. Another poll by Environics Institute this year showed that over half of people in Alberta and Saskatchewan agree with the statement that "Western Canada gets so few benefits that it may as well go it on its own."
While at a practical level the secession of Alberta may be far from possible, there are increasing calls for Western Canadians—who are dismayed by impediments to energy and pipeline projects and the impact on their economy—to make their voices heard.
"If we are going to become a nation within a nation, as Quebec effectively has done, we need to collect our own money, pay for our own programs, take charge of our own policing, and have our own border control," journalist Danielle Smith, a former Alberta MLA and leader of the province's Wildrose Party, wrote in a commentary for the Calgary Herald.
Hale says it's to be expected that all provincial governments will look out for the interests of their citizens, but bigger provinces have the capacity to do more harm to their neighbours. This is evident in the case of B.C. trying to "choke off a pipeline to the coast, impacting Alberta and Saskatchewan, or Quebec in its relations with Newfoundland or perhaps New Brunswick."
What is required to foster national unity is effective leadership by the prime minister to ensure Ottawa has the interests of all provinces in mind, he says, though that may be much more challenging in a minority government situation.
"It will require substantial effort by the prime minister to bring regional voices to the table in Ottawa, and if the politics of minority government make that harder, we could have a significant issue with national unity," Hale says.
The Economy
With the Canadian dollar strengthening against the U.S. dollar and more jobs added this year, Canada's economy is showing signs of strength. But there are crucial issues that Canada should be addressing to increase our competitiveness in the world and be in a better shape to weather another recession if the global economy tanks.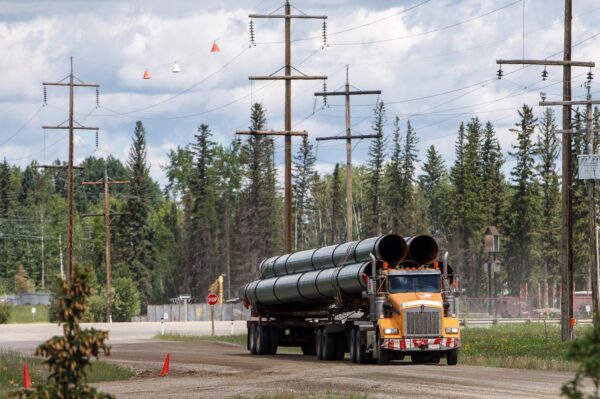 "The economy is doing okay but has been severely harmed by uncertainty, particularly around natural resources," says Brian Lee Crowley, managing director of the Macdonald-Laurier Institute.
"When you're exporting millions of barrels of oil every day and you're losing $10 to $12 on every barrel, this is a huge loss of national income. And that's entirely because we can't attract the investment to build pipelines."
Inadequate pipeline capacity to get Canada's crude oil to more markets and the resulting price depression compared to other markets translated to a loss of $20.6 billion in foregone revenues in 2018, or around 1 percent of the national GDP, according to a study by the Frasier Institute.
Natural resource projects require huge initial capital investments, and companies recover the costs over years. If there's a rise in uncertainty for investments and doubts about whether projects will be allowed to proceed, it will make it even harder for companies to invest billions in new initiatives.
One of the major issues contributing to the risks for projects, Crowley says, is the vague requirements for consultation with Aboriginal Peoples as specified in the 1982 Constitution Act.
"We have to consult with Aboriginal Peoples and seek to accommodate their interests where projects affect their interests. But nobody knows exactly what that means, we're all guessing about that," he says, noting that major projects have been shelved as a result of this uncertainty.
Crowley adds that Canada's economy has been underperforming compared to the American economy for the past few years, and that's unlikely to change given Canada's tax regime and uncertainty for investors. These factors, combined with the fact that the government has been running "unnecessary deficits," could mean that if a recession hits, Canada could suffer serious harm.
Foreign Policy
The rise of communist China has shifted the dynamics of global power, and that has major implications for Canada, not the least of which is that China continues to hold Canadian citizens behind bars over the arrest of Huawei CEO Meng Wanzhou in Vancouver on a U.S. extradition request.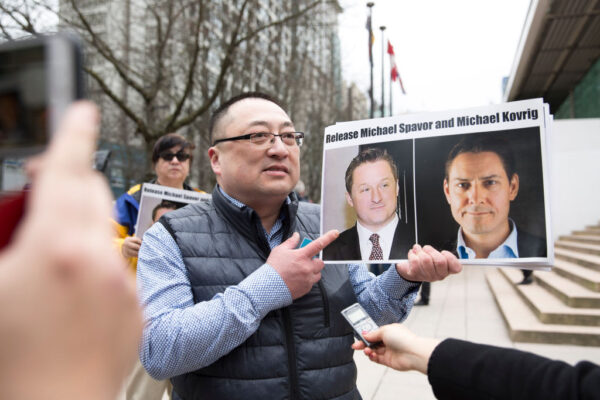 "Canada has to not only manage its relationship with China, but also China's attempt to influence the diaspora population in Canada to change our policies in a number of ways, such as our policy on Taiwan, Hong Kong, human rights, and free trade," Crowley says.
He adds that Ottawa needs to re-evaluate its approach when it comes to China and demonstrate strength, not only to signal to Beijing that Canada can't be pushed around, but also to show its allies that it can be relied on to play its part.
"There's a credibility issue here. If Canada goes to the United States and says let's work to create an international coalition [in response to China], the Americans—quite properly—might say Canada talks a good game, but all you do is talk," Crowley said in a past interview.
Being a middle power, Canada's relationship with its key ally and neighbour to the south is also a major foreign policy issue.
"We have benefited enormously from American leadership in the world, including American leadership on freedom of navigation, the rule of law, multilateralism—on a whole series of things," Crowley says. "Canada has to think about how we can engage American leadership in the world."
When it comes to defence, given the shifts in global power, Canada also has to rethink its approach and address security issues at a strategic level.
"We are now entering into an international environment that is much more dangerous, one that we need to be thinking strategically for ourselves," said Robert Huebert, a professor and senior fellow with the University of Calgary's Centre for Military, Security, and Intelligence Studies.
Among other foreign policy and defence issues are how to adapt to and not fall behind in developments in technology, as well as being prepared to deal with hostile powers' use of hybrid warfare, such as attempts by Russia or China to meddle in elections in western democracies.
First Nations
Many First Nations communities continue to struggle with longterm problems including the unavailability of clean water, lack of housing, and poverty.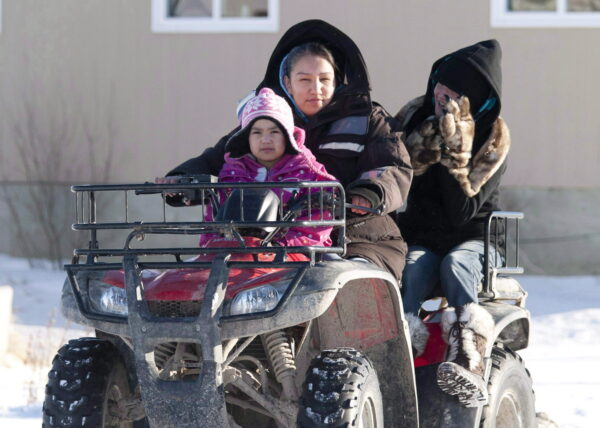 Successive governments have taken action to address these issues, such as the recent drive to reduce boil-water advisories on reserves while improving water infrastructure.
Joseph Quesnel, program manager with Aboriginal Canada and the Natural Resource Economy project at the Macdonald-Laurier Institute, says as important as such actions are, the government should be looking at solving the problems at a fundamental level rather than "just dealing with the symptoms."
"Obviously the government needs to maintain a commitment on services to First Nations; it has certain constitutional obligations. But generally what First Nations are asking for is for the government to get out of the way and allow them to build their own wealth and sustain their communities," Quesnel says.
"The massive injections of funds over the last several decades have not increased the living standards to the point where First Nations are equal to other communities. So the dependency on government is not working."
What is important for First Nations communities to be able to create wealth, he adds, is having the conditions to engage in the natural resource economy, such as forestry, oil and gas, and mining, especially given that most of the communities are in remote parts of the country.
"First Nations have 21st-century ambitions to be involved very heavily in the economy, but yet they still have a lot of these kinds of 19th-century tools that they have in the Indian Act," Quesnel says. "They want to have the same tools as any other community to be able to raise money, get involved in equity partnerships, and be able to raise own-source revenue."
Adding barriers to the resource economy further sets back the ambitions for wealth creation, he says.
"When party leaders talk about not allowing pipelines to be built and Bill C-69 imposing assessment processes, they're making it harder and more onerous, and that's going to affect First Nations."
Immigration
Canada's ability to attract highly skilled immigrants was commended this year by the Organization for Economic Co-operation and Development (OECD), which said that Canada has the "most carefully designed and longest-standing skilled migration system in the OECD," serving as a "benchmark" for other nations.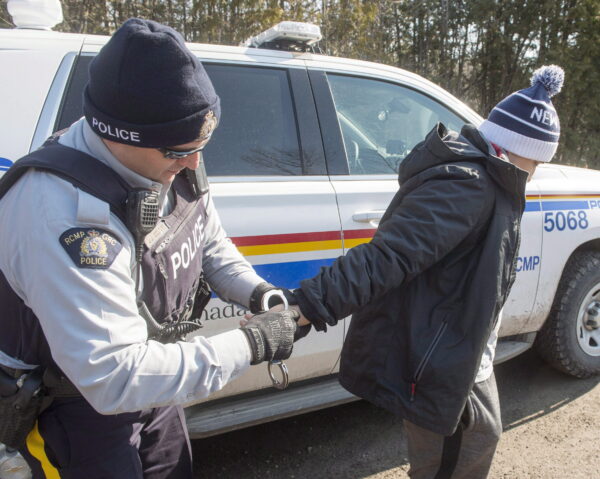 Canada has admitted around 300,000 permanent residents in recent years. According to the Immigration Ministry's annual 2018 report, over half are brought in under the economic class and the rest in family reunification, refugees, and humanitarian classes.
"We need younger workers, workers with skills, because our population is aging," said Nelson Wiseman, a political science professor at the University of Toronto.
Despite the economic need, however, a majority of Canadians are concerned about the ability of new immigrants to integrate in Canada. A poll released in June by Leger for the Canadian Press showed that 63 percent of Canadians think the government should be limiting immigration levels, as it may be reaching its limit in being able to integrate them.
Immigration Minister Ahmed Hussen said at the time that he is concerned with this finding as he hears from businesses across the country that they need more skilled workers. He added that the government was looking at sharing positive stories of newcomers giving back to the community to make Canadians' attitude toward immigrants more positive.
But concerns remain about the rising number of people crossing the Canada-U.S. border illegally, particularly in Quebec and Ontario. Between February 2017 and June 2019, more than 45,500 people crossed the border into Canada at unofficial points of entry, with more than 20,000 of them crossing in 2018.
"It's a little less than 10 percent [of total immigration levels], and I don't really know what they can do about it," Wiseman says. "I think it's a concern to a lot of people."
Health Care
Canadians continue to struggle with long wait times for health care and access to medical services, but to fundamentally address these issues, the federal and provincial governments need to figure out who sits at the steering wheel, says Dr. Shawn Whatley, a physician, author, and past president of the Ontario Medical Association.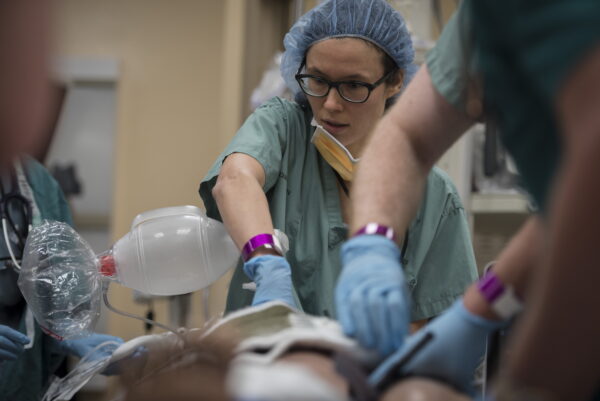 "We will never be able to row our boat in a straight direction unless we figure out who gets to steer it," Whatley says. "We need the federal government and the provincial governments to figure out who is going to be responsible."
Health care is a provincial jurisdiction. Under the 1966 Medical Care Act, the federal government had originally promised to pay for half of health-care costs. But Ottawa barely managed to pay for a quarter of the costs, and the 1984 Canada Health Act (CHA) further tightened federal funding criteria. Today, the federal government gives out conditional Canada Health Transfer (CHT) payments that dictate how the provinces spend the funds.
"Desperate for cash, the provinces take the money and moan about boutique health programs and being dictated to by Ottawa," Whatley wrote in a recent op-ed published in The Epoch Times.
According to Whatley, when it comes to health care, Ottawa feels pressured by voters, or "motivated by hubris," to enforce health standards, build national unity, and equalize funding between provinces.
"The fact that the CHT funds patient care is really secondary to the important work of redistribution. The CHA/CHT deal ends up serving non-medical ends," he wrote. "When Canadians are waiting too long, or when there isn't an outcome that they want, who can they even go to?"
Whatley adds that another important issue that needs to be addressed is the bitterness created during the election campaign between Trudeau and some of the provincial leaders, because now they have to collaborate on issues such as health care.
"Health care is a provincial issue, so you can't have a prime minister going around and blasting Alberta and Ontario and other provinces, and then somehow all of a sudden work out a way to work together," he said.
CORRECTION: A previous version of this article misstated the total number of irregular border crossings since 2017.