These two old ladies look like they could be sisters, but a trip to the courthouse reveals their real connection.
Muriel Clayton, who is 92 years old, took in her first cousin Mary Smith, who is now 76 years old, when Smith was young.
However, according to Today.com, Clayton raised Smith since she was a young teenager, she said.
"As I have gotten older, it's kind of like my life is a beautiful jigsaw puzzle, but there was a piece missing," Clayton told the news outlet. "And that piece was Mary. And I got her in my life puzzle, that's what I wanted to do, and that's what I did yesterday."
Smith's father died of a heart attack, and her mother suffered from mental health issues.
"I have been her mother ever since she was 13 or 14 years old, said Clayton, who already had two other daughters. "She always fit in beautifully. She was always my child and everybody knew that. We even look quite a bit alike."
Clayton noted that she always wanted to adopt Smith, but she didn't want to upset her mother, who died several years ago.
https://www.facebook.com/today/posts/10153436732796350
"I said, 'I need to ask you something.' And she looked at me, and probably thought, 'Oh my goodness, mother is going into a nursing home or something,'" said Clayton. "I said, 'I've thought about really adopting you for real for a long time, how do you feel about that?' And her face just lit up beautifully and she said that is the sweetest thing I've ever heard."
Smith, who now has four children herself, said she was touched by the gesture.
They finally decided to make it official, traveling to the George Allen Courts Building in Dallas.
https://www.facebook.com/CASAforKidsofEastTexas/posts/857763020974827
"I feel very happy," said Mary. "She has been Mom for a long time, and now it's official."
Adoption Facts
According to the Adoption Network, some 428,000 children are in foster care across the United States, and about 135,000 are adopted each year.
Meanwhile, about 100 million Americans have "adoption in their immediate family," it says.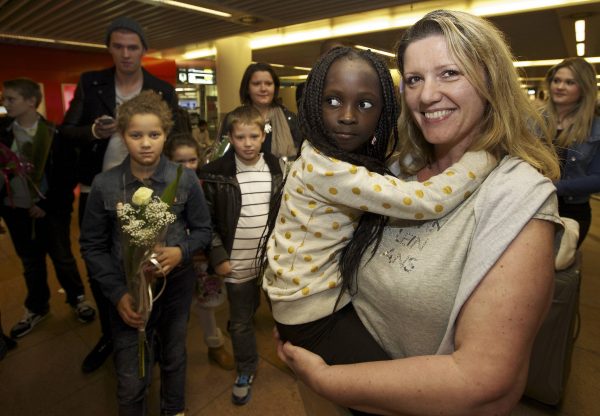 "More than 60 percent of children in foster care spend two to five years in the system before being adopted. Almost 20 percent spend five or more years in foster care before being adopted. Some never get adopted," it elaborated.
The network added that about 2 percent of Americans adopt, but more than a third have considered it.
"There are no national statistics on how many people are waiting to adopt, but experts estimate it is somewhere between one and two million couples. Every year there are about 1.3 million abortions. Only 4 percent of women with unwanted pregnancies place their children through adoption," it says.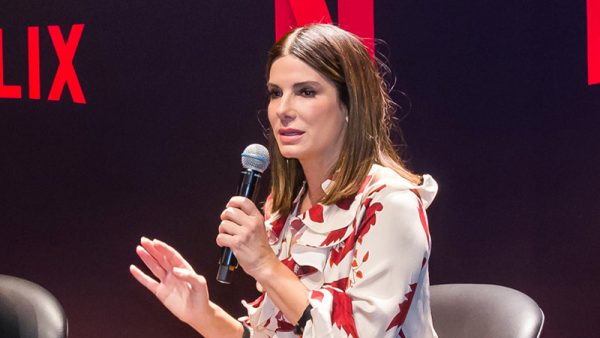 Actress Sandra Bullock spoke out about adoption. She's adopted two children.
"[There are] Hundreds of thousands of children that are ready to be your child. You're a forever parent the minute you accept the love of that child," she said. "And it's amazing to me how we can take away people's happiness