A 13-year-old Baker, Lousiana, girl secretly gave birth to a baby and left the child on the porch of her teacher's home, it was reported.
"[The child] was fully healthy," Baker Police Chief Carl Dunn said, WBRZ reported. When the child was found, the umbilical cord was still attached.
Police said the teen girl didn't know that she was pregnant until she gave birth Sunday morning. The girl then tried the clean up the scene and dropped the child off at her teacher's house.
#ICYMI: 13-year-old secretly gives birth, leaves baby on Baker teacher's front porchhttps://t.co/VSD1hOY5wp pic.twitter.com/qMTow1gCoC

— WBRZ News (@WBRZ) October 17, 2017
The girl, who wasn't identified, birthed it herself.
"She didn't have a clue about what to do with the child, so she thought about the school teacher," Dunn said.
Her parents had no idea that she was pregnant either, police said.
The unnamed teacher heard a knock on her door and when she opened it, she saw just the child.
"When she opened her door, the baby was on the step," Dunn said.
Officials are still investigating the incident.
"We're looking at a frightened 13-year-old, and she really didn't know what to do," Dunn explained, The Advocate reported. "She chose (what) she thought would be safe for the baby."
The child weighed 5 pounds, 12 ounces and is now in the Department of Children and Families' custody.
"We're going to let them decide what's best for the baby from here," he said.
Louisiana's Safe Haven Law says that if one can't care for your baby or if its well-being may be in danger, one can bring the child to a designated facility within the first 60 days of the child's life.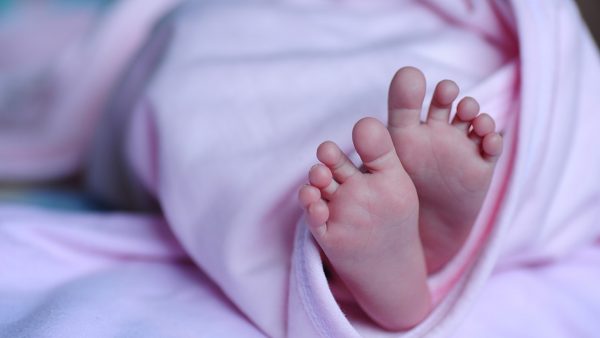 Surrendering Babies?
According to the U.S. Department of Health & Human Services, "Many State legislatures have enacted legislation to address infant abandonment and endangerment in response to a reported increase in the abandonment of infants in unsafe locations, such as public restrooms or trash receptacles." The first law started in Texas with the "Baby Moses laws."
Every state, Washington D.C., and Puerto Rico have safe haven laws.
"The focus of these laws is protecting newborns from endangerment by providing parents an alternative to criminal abandonment, and therefore the laws are generally limited to very young children. For example, in approximately 11 States and Puerto Rico, only infants who are 72 hours old or younger may be relinquished to a designated safe haven," says the agency.
About 19 states accept infants up to 1-month-old, and other states have other age limits in their statutes.
Mom Gives Up Her Babies
In a recent case, a young woman surrendered healthy newborn twins to a San Bernardino Fire Station in California on Jan. 28—no questions asked.
Horrifying news in Long Beach last night. Thank you to Mayor Robert Garcia for reminding the public that there's ALWAYS a better choice: No shame. No blame. No names.
She told firefighters at the station she had just given birth to twins and wanted to leave the babies at Fire Station 302, a safe-haven site, under the California Baby Safe Haven Law, according to a Facebook post by the San Bernardino County Fire Department (SBCF).
Both babies were healthy, clean, and fed. They were taken via ambulance to a nearby hospital for further evaluation. SBCF said the young mother refused medical attention and was told how she could reclaim her children if she wished to do so within 14 days, as per the safe surrender state law.
Mother Surrenders Twins to Firefighters at "Safe-Haven Site"Date/Time: Monday, January 28, 2019, 8:39 p.m.Location:…
"This is exactly why the Safe Surrender program was created," said Fire Chief Mark Hartwig. "This young mother did the right thing by bringing her babies to the fire station. Regardless of your circumstances, the Safe Surrender program is a viable and loving option—no questions asked."
Kimberly Hayek contributed to this report.