Commentary
This year's Wimbledon tennis extravaganza finished with a highly anticipated clash between the Serbian champion, Novak Djokovic, and the "bad boy" of tennis, Australia's Nick Kyrgios. It was Kyrgios's first Grand Slam final.
During the fortnight of the competition, Kyrgios constantly made the headlines, but mainly for the wrong reasons. He spat in the direction of one of the spectators, who allegedly heckled him during his first-round match, copping a fine of $14,400. In his third-round match, he unsuccessfully demanded that the umpire disqualify his opponent, Stefanos Tsitsipas, for hitting a tennis ball into the crowd. As an example, he even invoked the disqualification in 2020 of Djokovic, who was guilty of hitting a linesperson with a tennis ball at the U.S. Open, which Dominic Thiem eventually won.
Winner of 22 Grand Slams, Rafael Nadal also had a perfect journey in this year's Wimbledon competition, but in his quarter-final match, he suffered a torn abdominal muscle which prevented him from playing to his normal strength—serving became especially difficult. Nevertheless, his fighting spirit and a burning desire to never give up enabled him to win that match against an inspired Taylor Fritz.
Nadal, having qualified for the semi-final, was supposed to play Kyrgios, but he had to withdraw to ensure that the injury did not become a major health scare. Kyrgios thus benefited from an unexpected walkover and enjoyed a free ride into the final against Djokovic.
Djokovic and Kyrgios
The final between Kyrgios and Djokovic was a hugely entertaining and absorbing event—how could it not be?—but Djokovic triumphed in four sets, thereby obtaining his 21st Grand Slam victory, one more than Roger Federer but one less than Nadal.
Djokovic may not be allowed to play in the U.S. Tennis Open, which will kick off on Aug. 29, because he has refused to be vaccinated against COVID-19. At the time of writing this opinion piece, unvaccinated players are not allowed to participate in the U.S. Open.
However, it is questionable whether Kyrgios will be able to convert his incredible run at Wimbledon into a permanent endeavour to maintain his role as a very talented player. His Wimbledon feats provide him with an opportunity either to cement his position as a fierce contender or to confirm his Wimbledon run as an unusual aberration.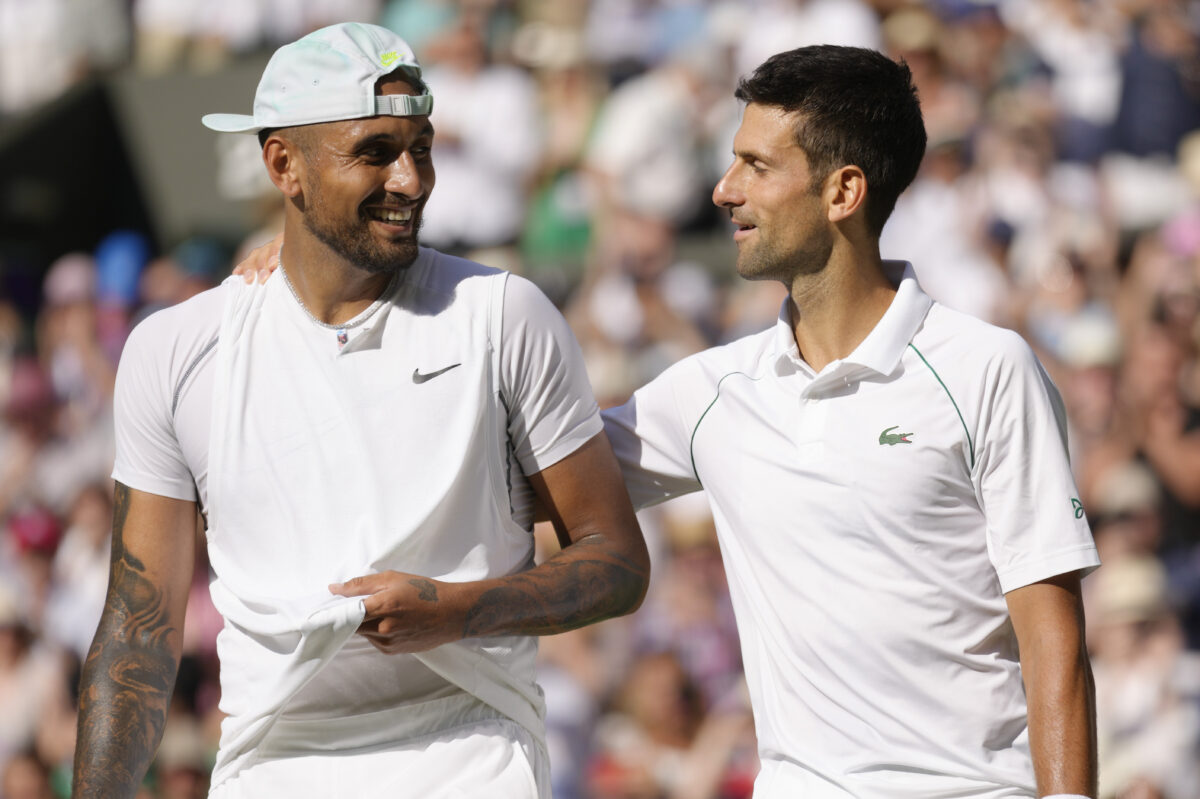 The Wimbledon tournament provided further joy for Australia because the Australian pair of Matthew Ebden and Max Purcell won the enthralling Gentlemen's doubles final.
Sports and Politics
Elena Rybakina of Kazakhstan surprisingly and unexpectedly won the Ladies' singles tournament. She received her trophy, the Venus Rosewater Dish, from the Duchess of Cambridge, an event that was somewhat provocative, considering that she was born in Russia.
As is well-known, Russian athletes were banned from participation in the Wimbledon competition to punish Russia for its invasion of Ukraine. Many players expressed their disagreement with this decision, but the Wimbledon authorities did not have any choice in the matter, given the views expressed and demands made by the British political establishment.
But Rybakina's success has exposed a fault line in the British response to Russia's invasion of Ukraine because she was a Russian citizen until she became a Kazakhstani citizen four years ago.
Rybakina's story may well cause a reconsideration of the unfortunate policy of mixing politics with sport. But, of course, historically, sport and politics have always been intermeshed. Evidence for this can be found in the many instances of withdrawal from participation in the Olympic Games and the boycotting of pariah countries, like South Africa under apartheid.
But it could be argued cogently that, in an ideal world, sport and politics should not be mixed. This is because sport is an activity that actually brings nations together in the healthy pursuit of excellence. And, most relevantly, a ban frustrates the legitimate ambitions and expectations of individual athletes, who themselves are not guilty of political shenanigans.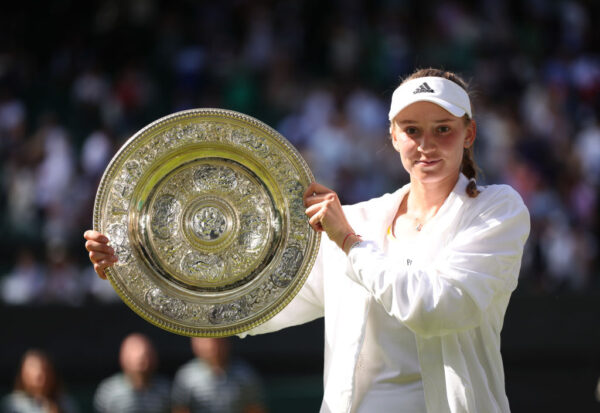 Iconic Event
This year, a British citizen, Cameron Norrie, made it to the semi-final against Novak Djokovic. For the British, this is truly an achievement that provides them with excitement and national pride.
For the people who watch the thrill of high-powered tennis on a big screen on the hill in the vicinity of Centre Court, Norrie's effort was a cause for celebration.
The hill, at different times, known as Henman Hill, or Murray Mound, and now Norrie Knoll, depending on the player who managed to go deep into the second week of the tournament, is a focal meeting point for those who did not manage to obtain an entry ticket for Centre Court.
Although the Wimbledon tournament dates back to 1877, this year's edition was the 100th anniversary of the existence of Centre Court at Wimbledon.
The Wimbledon tennis tournament truly is an iconic event that welcomes people to the European summer with cream and strawberries, fashionable outfits, and unbelievable tennis exploits.
As for now, Australians rejoice in Kyrgios' unexpected advance to the final and congratulate the winners of the Gentlemen's Doubles final. But surely, they also look forward to witnessing a more balanced and mature approach to the further development of Kyrgios's great but still largely unfulfilled tennis potential.
Views expressed in this article are the opinions of the author and do not necessarily reflect the views of The Epoch Times.