When President Donald Trump banned U.S. entry to travelers from seven "countries of concern" for 90 days, it was primarily "to protect its citizens from foreign nationals who intend to commit terrorist attacks in the United States," according to his executive order.
Terrorists from the seven countries—Iraq, Iran, Libya, Somalia, Sudan, Syria, and Yemen—have made many attempts to kill Americans in the years since 9/11 and have at times come incredibly close to succeeding.
Just three months ago, Abdul Razak Ali Artan rammed his Honda Civic into a crowd of people in Ohio State University courtyard. He then exited the car brandishing a butcher's knife and stabbed and slashed at them indiscriminately, injuring 13 people. A police responder arrived at the scene and fatally shot him. Artan came to the United States in 2014 as a Somali refugee. Officials stated that Artan was inspired by online propaganda from the ISIS terrorist group urging Muslims to carry out "lone wolf" attacks in Western countries.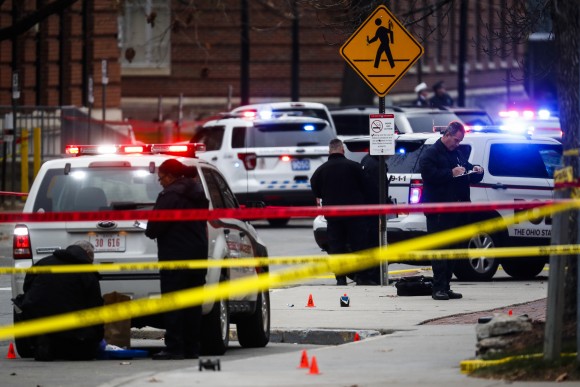 Omar Faraj Saeed Al Hardan, who was indicted on Jan. 6, 2016, planned to blow up two Houston malls, according to federal prosecutors. He also aspired to join ISIS along with Aws Mohammed Younis Al-Jayab, who allegedly "travelled overseas to fight alongside terrorist organizations and lied to U.S. authorities about his activities," according to then-Assistant Attorney General for National Security John P. Carlin. Both were born in Iraq and came to the United States as refugees.
People from these seven countries comprise a minority of terrorists convicted since 9/11, based on incomplete data collected from public sources. But as ISIS loses ground in Iraq and Syria, its fighters are expected to shift from military combat in the Middle East to "lone wolf" terrorism and to infiltrate Europe and the United States as refugees, immigrants, and other travellers. The most likely avenues are through these "countries of concern" that either don't cooperate with the U.S. screening process, or are so unstable as to render the current screening methods ineffective.
"The Islamic State has vowed to infiltrate the refugee stream, and European authorities have acknowledged that it has done so," said Robert Spencer, director of Jihad Watch.
Close to 300 people have died in terrorist attacks in Europe over the past two years. Most of the perpetrators were residents of France and Belgium, and were of Algerian, Moroccan, or Tunisian origin. Many of them had travelled, or had attempted to travel, to Syria to fight alongside ISIS before conducting their attacks in Europe.

However, the number of attacks conducted by nationals of the seven "countries of concern" has been increasing as well.
Mohammad Daleel was a 27-year-old Syrian refugee. A bomb he was carrying in his backpack prematurely exploded on July 24, 2016, before he was able to conduct his attack. Nobody except him died in the explosion, but 15 were injured.
Four men were arrested in February and June last year for planning bombings and shootings in Düsseldorf, Germany. Three of the men arrived in Europe in 2015 as Syrian refugees. One of them confessed six more Syrian fighters were supposed to join them to carry out the attacks.
Tarek Belgacem, who attacked a police officer in Paris with a meat cleaver on Jan. 7, 2016, was Tunisian, but had entered Europe under a false name, pretending to be a refugee from Iraq or Syria.
Two of nine attackers in the November 2015 Paris attacks were identified by ISIS as Iraqis. One of them entered Europe pretending to be a Syrian refugee. French officials concluded that his passport was likely stolen from a dead Syrian soldier.
Jaber al-Bakr, a 22-year-old Syrian refugee, was arrested on Oct. 10, 2016. He allegedly planned to attack a German airport. Explosives were found in the apartment where he lived.
Trump's order singles out not only terrorists, but also "those who do not support the Constitution, or those who would place violent ideologies over American law."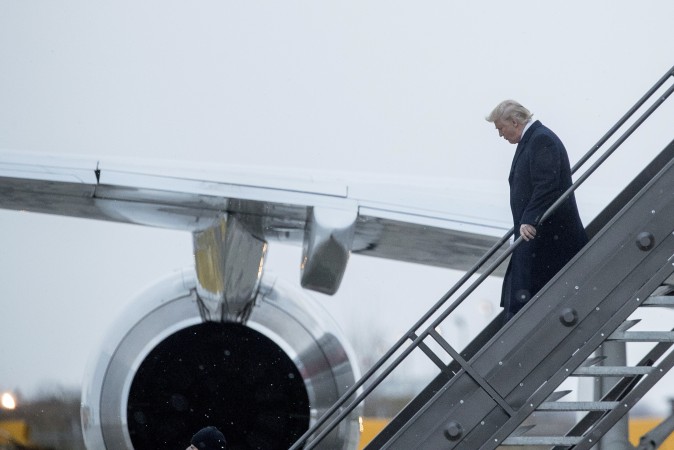 Many of the attackers in Europe were homegrown terrorists, radicalized in communities that—at least in part—failed to assimilate to European values.
"America is far better at assimilating immigrants than Europe, but the European example does cause concern," wrote David French, author of "Rise of ISIS: A Threat We Can't Ignore," in a National Review article. "The degree of homegrown terror in Europe is most assuredly not an argument in favor of importing more people from nations with intensely tribal cultures that have proven to be uniquely susceptible to the jihadist message."
The seven countries were identified as part of a 2015 bill that tightened U.S. visa requirements for people coming from, or who had recently traveled to, Iran, Iraq, Sudan, and Syria.
The act was introduced by former Rep. Candice Miller (R–Mich.) and was cosponsored by 93 Representatives, including 29 Democrats.
Originally, only the four countries were included on the bill, but Homeland Security was tasked to add any other "countries of concern" within 60 days. The department then added Libya, Somalia, and Yemen on Feb. 18, 2016, citing a "growing threat from foreign terrorist fighters."
Trump's order puts a temporary freeze on nationals of the seven countries from coming into the United States to give his top security officials time to develop a more stringent "uniform screening standard and procedure," the order stated.
The order allows for the administration to let in people from the seven countries on case-by-case basis. On Jan. 31, the government granted 872 such exceptions, the Associated Press reported, citing an unnamed official.
Additional reporting by Joshua Philipp.