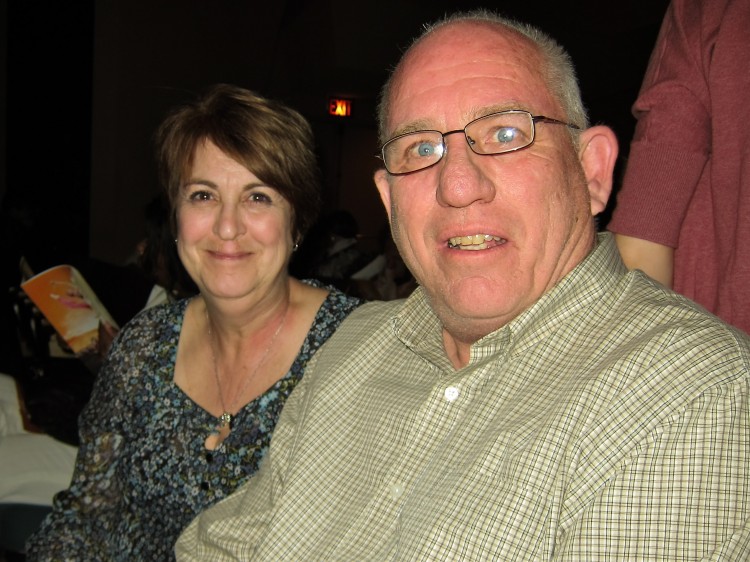 TOLEDO, Ohio—Shen Yun Performing Arts treated the audience at the Stranahan Theater on Saturday evening, March 17, to a one-of-a-kind performance.
"It's beautiful, it's really impressive," said Debbie Saam, an office manager in downtown Toledo. "It gave me goosebumps when it first started."
For Mrs. Saam, the sound of the music, the vibrant colors, and the beauty of the dancers struck her the moment the curtain lifted.
Known around the world for its mission of reviving the ancient and divinely-inspired 5,000-year-old Chinese culture, Shen Yun was founded in 2006 in New York.
"Over the past 60 years, this cultural treasure has been persecuted and co-opted by the Chinese Communist Party," explains Shen Yun's website. "It is outside of China that Shen Yun's artistic creators have the ability to freely express themselves and their ancient culture."
At the heart of a Shen Yun performance is classical Chinese dance, both one of the most comprehensive and hardest dance systems to master in the world, according to Shen Yun's website.
Rick Saam, general manager at One SeaGate, the tallest building in Toledo and home to multiple Fortune 500 companies, described his experience sitting close to the stage—and the dancers.
"You can actually see their expressions and you can see their eyes glistening," Mr. Saam said, "and it seems like they're very passionate about what they're doing. You can see that in their mannerisms and expressions."
Classical Chinese dance has three main components—bearing, form, and technical skill.
"Bearing is the translation of a specific Chinese term that can best be described as a particular inner spirit," says the website. "It is formed by a combination of something resembling cultural DNA or an ethnic flavor in Chinese people's bones, together with the heritage of 5,000 years of Chinese civilization. Bearing emphasizes internal spirit, breath, intent, personal aura, and deep emotional expression. In essence, the spirit leads form, so that form is imbued with spirit."
The performance pleased Mr. and Mrs. Saam, who traveled about 20 miles from Bowling Green to Toledo.
"It keeps you really entertained, and really engaged," concluded Mr. Saam.
Reporting by Valerie Avore and Zachary Stieber
Shen Yun Performing Arts, based in New York, tours the world on a mission to revive traditional Chinese culture. Shen Yun Performing Arts Touring Company will be at the Stranahan Theater in Toledo for one more performance on March 18.
For more information, please visit ShenYunPerformingArts.org.