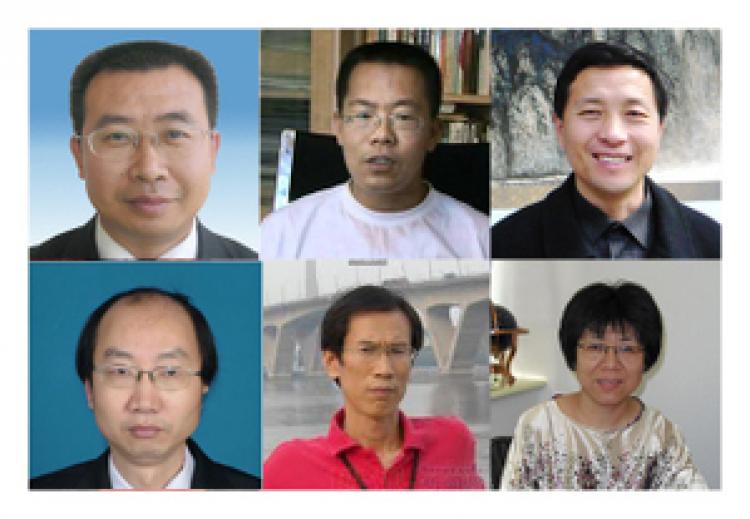 Since the uprisings in the Middle East and North Africa, the Chinese regime has been in extreme fear of a possible Jasmine Revolution in China. China's human rights lawyers have become the authorities' primary targets of crackdown. A large number of outspoken human rights lawyers have disappeared without any explanation.
Following two days of human rights talks in Beijing between China and the U.S., that included the slew of forced disappearances of human rights lawyers, human rights attorney Teng Biao, who had disappeared for 70 days, was released on April 29.
On the same day, however, Li Fangping, another human rights attorney, was taken away. Li is known for his anti-discrimination advocacy. He has fought for the rights of patients infected with Hepatitis B, AIDS, and leukemia, and other disadvantaged groups.
Lu Jun of the Beijing Yirenping Center, a nonprofit organization dedicated to promoting social justice and public health, confirmed that Li was taken away by a group of unidentified personnel. Li's whereabouts remains unknown.
Gag Order
Lawyers who were released after their disappearances have been reluctant to speak about their experiences, saying it is "not convenient to speak right now." Others have hinted about torture and abuse and having been told not to speak or else they would not be released next time. Still others have come home with memory loss from psychiatric drug treatments and evidence of beatings.
After Teng returned home he asked his friends to publish the news of his release online, but refused to talk about details. Before his detention, Teng was very vocal; he tweeted about human rights issues almost daily and frequently accepted interviews by foreign media.
Also released on April 19 were rights attorneys Jiang Tianyong and Liu Xiaoyuan. Neither Jiang nor Liu would discuss why they were detained or what happened during their detentions.
Human rights lawyer Tang Jitian was detained on the same day as Teng, but released earlier. He has not yet made any public appearance and has refused to disclose any information. Radio Free Asia said on March 17 that Tang was tortured during his detention, quoting Beijing human rights lawyer Li Jinglin.
When Guangzhou attorney Tang Jinling was released from detention, he couldn't recognize people and was in a constant daze. Authorities still kept him under house arrest. Later, he and his wife both went missing.
Two other human right lawyers, Li Tiantian from Shanghai and Liu Shihui from Guangzhou, remain missing as well.
Jin Guanghong, an attorney from Beijing who disappeared for 10 days in April, is suffering from partial memory loss and other physical afflictions. During his disappearance, he was beaten and injected with drugs at a mental hospital.
Patrick Kar Wai Poon, executive secretary of the Hong-Kong based China Human Rights Lawyer Concern Group, said he is worried that these attorneys were abused during detention. "Obviously Teng and other attorneys are facing great pressure after their release," he told Voice of America.

Read More…More Party Pressure