The Politics of Death and Power in China
July 26, 2011 9:17 pm Last Updated: October 1, 2015 4:06 pm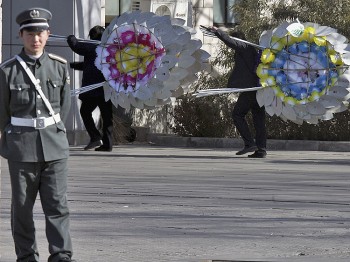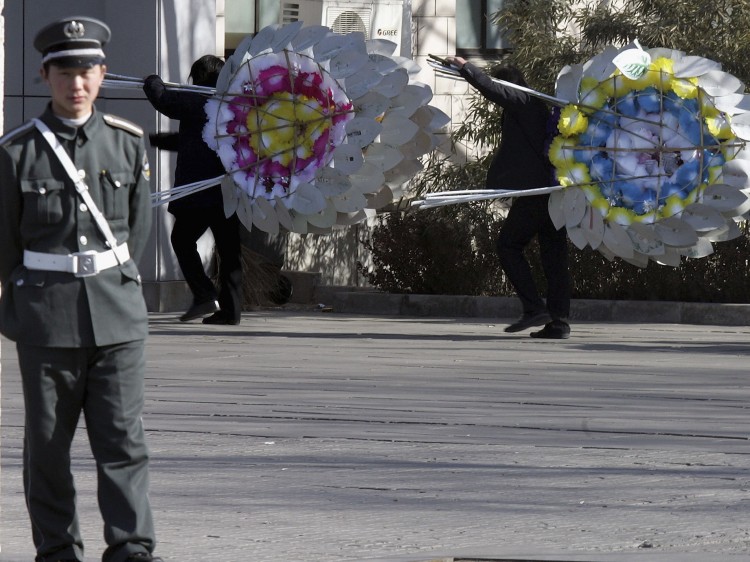 Jiang Zemin, the leader of the Chinese Communist Party (CCP) from 1989 to 2002, liked to show off. In power he often took it to buffoonish extremes, by serenading President George W. Bush with "O Sole Mio" at a public gathering, for example. And after he stepped down he always made his presence known at large-scale Party gatherings: In October 2009, at the 60th anniversary of the Party's usurpation of power in China he inserted himself before Hu Jintao among Politburo members—a bold move considering the strictly hierarchical arrangement of bodies prescribed by the unwritten decrees of communist propaganda.
So it was a surprise when he failed to show for the recent 90th anniversary celebration of the founding of the CCP on July 1 (the real date is July 21, but no matter). At such a big bash, he should have been at the top of his form. His failure to attend signaled to many that he must have been dead or about to die, and from that day forth the rumors of his death have never gone away. Some Chinese even began exploding firecrackers in celebration.
Analysts regard the news as more than cheap gossip though, given that two news outlets with Party connections published a death notice before issuing hasty retractions. Later, two Japanese newspapers, citing insider tip-offs, said that he was actually brain-dead, waiting for the plug to be pulled.
The mystery surrounding Jiang's death is not unprecedented. The Party has a history of obscuring the facts when it comes to the deaths of high-level cadres. Two recent cases are the deaths of Huang Ju and Zhao Ziyang. Huang Ju was a Jiang stalwart whose death was hushed up for a month due to factional fighting; Zhao's case was slightly different, but his death was noted only with a terse obituary and a grimly controlled funerary procession.
Power Struggles
According to Cheng Xiaonong, former aide to Zhao Ziyang and former editor of Modern China Studies, there's no fixed approach to leader deaths. The regime will handle them as seems expedient and with an eye to containing the social and political impact of the announcement.
In the case of Mao's death, for example, succession was decided and there was no need for a delay; similarly with Deng Xiaoping, whose death was also made known with minimal stalling.
But Zhao Ziyang's death was more complex. Zhao was ousted after openly sympathizing with the students on Tiananmen Square soon before they were massacred. The last thing the regime wanted was for people to take to the streets in commemoration.
And then there are the political struggles. This was involved in the late announcement of the death of Huang Ju, and certainly is, or will be, in the death of Jiang.
"Jiang Zemin's death should be like the case of Deng Xiaoping, even though he's much less important and influential than Deng was," Cheng said. In both cases the next generation had taken the levers of power. "But the political struggle over Jiang's death looks now to be much more severe than what happened after Deng's death."
Cheng is not sure whether Jiang is dead or not. But he assumes that his health is sufficiently bad to prevent him from showing his face in public, and that he certainly won't recover.
This is proven by, for example, the fact that the ultra-cautious Hu Jintao has already begun making moves, Cheng says. It was Hu who orchestrated the repatriation from Canada of high-profile Chinese fugitive Lai Changxing, Cheng says, echoing the general views of Chinese political commentators.
Hu would only have done that if Jiang was out of the picture, the theory goes. This is because Lai's massive embezzlement, of US$8 billion, was carried out in Fujian Province during the 1990s when several of Jiang's people were on watch. Thus, bringing Lai back to stand trial and spill more beans will be nothing but a headache for Hu's political enemies.
Wu Fan, editor of China Affairs, agrees that power struggles behind the scenes are delaying a formal announcement of Jiang's demise. "Recently Hu Jintao has been smiling a lot in public—that hadn't happened before," Wu said in a telephone interview.
"He looks pretty relaxed. His power has increased; his Youth League faction's power has increased, and it's been able to suppress the Jiang faction's power, as well as the power of the Princelings," he said, referring to the heirs of old communist revolutionaries who have collected themselves into a formidable political force that runs astride Hu's rule.
So while Hu Jintao would benefit from an immediate public announcement of Jiang's death, many of Jiang's cronies would prefer more time for the appropriate arrangements to be made. Jiang was a padrone who ruled by binding people to him with favors that assured both their power and their devotion to him. Those whose positions depended on their personal connection to Jiang may want time to cut new deals.
Wu believes that Jiang is almost certainly dead, and that it's only a matter of time before it becomes official.
Continued on the next page: Redressing Errors