The Pencil Promise: Getting Kids to School
Susan Barron Trenk helps families in developing countries
April 7, 2013 1:32 am Last Updated: April 7, 2013 11:06 am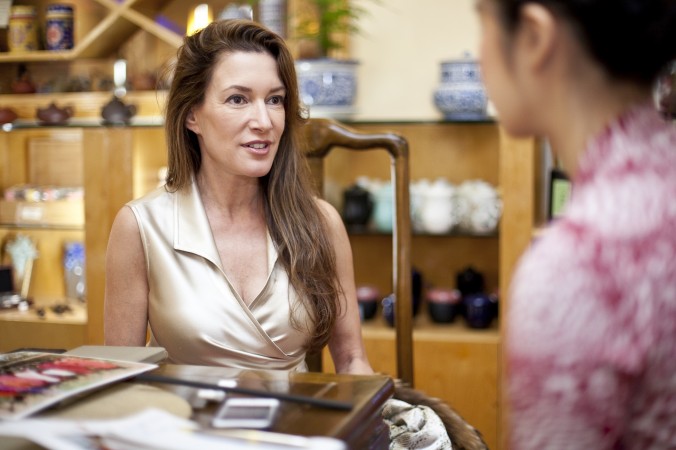 NEW YORK—How many pencils and pens do you own? Susan Barron Trenk thinks you probably have too many to count. But as she discovered, for children in many developing countries, the lack of a pencil is a barrier to getting a primary education.
During a 2009 vacation to Cambodia with a dozen female friends, she came across children whose livelihoods were made scavenging in the dump. They didn't go to school because their parents couldn't afford school supplies, much less having fewer working hands. Even though a free school was open to them, they couldn't attend.
Barron Trenk drove back into the city and brought back notebooks, pencils, pens, and backpacks for the kids. She gave rice to their parents in exchange for a promise to send their kids to school.
"I felt so haunted by that experience," she said. "On the one hand it was so elating, but on the other hand it was so disturbing because it was such a random act. When is a group of crazy Americans going to come along a garbage dump outside Phnom Penh and give out school supplies?"
A 2001 UNICEF report estimated that globally, 120 million school age children, two-thirds of them girls, do not attend school. The Pencil Promise tries to close the most easily-narrowed part of the gap.
The idea is simple: Women are given free job training and offered employment sewing backpacks that are sold through the Pencil Promise website—the same backpacks that will be donated to their children through the program. For each backpack sold, another, filled with school supplies, will be donated to a child in need.
"We wanted to find a way to empower these women to be self-sufficient. And hopefully we can get to a point where the moms don't need us anymore and we can move on to the next community," Barron Trenk said.
The Will to Learn 
Barron Trenk was born in Manhattan to an attorney and child protection services worker. She went to public school in Westchester, and loved it, especially due to her influential teachers in the arts.
"My parents prioritized education over everything," she said. "They always said, no matter what, no one can ever take that away from you."
Barron Trenk found that whether in Laos, Tibet, India, Kenya, or Cuba, the children themselves already know this principle, and thirst for the opportunity to learn.
"The children we've met are so passionate about going to school. It's not like here where the access is taken for granted." 
"In Tibet, kids are denied an education by the Chinese government just for being Tibetan. These families are so impassioned to have their children receive an education that they send them across the Himalayas to India."
Barron Trenk met one such girl whose parents sent her with her aunt to Dharamsala, the Dalai Lama's residence in exile. It was a four-month trek.
"You know how people go with all the gear and oxygen tanks—they went with only the clothes on their backs," Barron Trenk said. Along the way, there was a blizzard and the girl and her aunt got lost. A monk found them, put them on the right path, and continued on with them. 
"And the next thing she knows, there's a volley of gun shots from the Chinese border police and her auntie was 'lying in the red snow.' The monk, who was also shot, managed to carry her the rest of the way to the border, which took another three weeks. He died at the refugee camp. She was five."
Whether the reason a child cannot attend school is socio-economic or political, Barron Trenk hopes that a backpack full of school supplies can be the catalyst for good.
The Pencil Promise's website is www.thepencilpromise.com Susan Barron Trenk will be holding a Shop for the Cause event at a private home in Manhattan on Tuesday, April 9 in conjunction with Blumarine, Anatomie, Featherstone, Nancy Bacich, Fabianna Filippi, and Papillon Jewelry. RSVP is required: 917-692-4153.