The name of the latest condo building at Emerald City, Elad Canada's master-planned community at Sheppard Ave E. and Don Mills Rd., carries a double meaning.
Dubbed The Peak, the 33-storey tower, rising from a five-storey podium, will sit at the highest elevation in the development's third block. The building, Emerald City's seventh condo project—coming after nearly a decade of development that's raised real estate values throughout this once-depressed area—also represents the introduction of the community's most high-end product yet: well-appointed larger suites that average 650 square feet.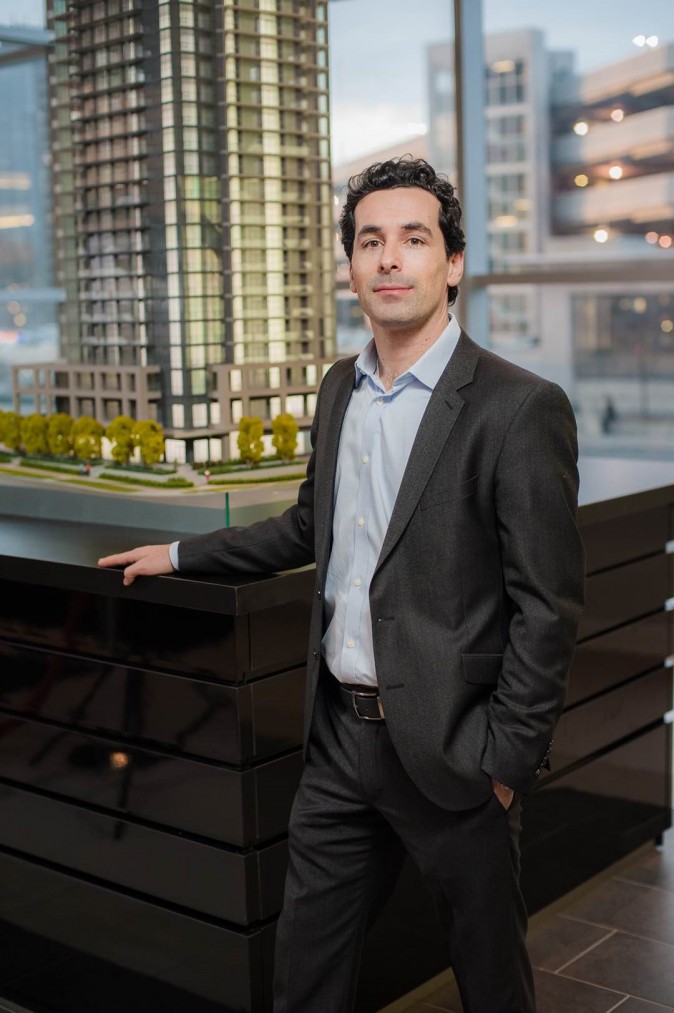 "We've been seeing an upmarket shift in the clientele that's buying here," explains Elad Canada's business development director Dror Duchovny in an interview at the company's North York headquarters.
Residences at The Peak range from 475-square-foot one-bedroom units to 928-square-foot two-bedroom plus den/flex suites. There will also be a handful of three-bedroom townhomes that range from 962- to 1,635 square feet.
"The market now is asking for larger suites," Duchovny says, adding that studio suites have been eliminated completely from the mix. Buyers at The Peak are expected to range from families and young professionals to downsizing buyers who live in the area and want to remain there. Prices for condos—with nine-foot ceilings, laminate flooring and stainless steel kitchen appliances—start in the high $200,000s.
Amenities at The Peak include a pet room and party room, and, shared with future phases on the block, an indoor pool, sauna and hot tub, outdoor patio for barbecuing and dining, and family play lounge with TV and table tennis.
The recently opened Parkway Forest Community Centre—built by Elad and operated by the City of Toronto—has a green roof and rooftop garden, commercial teaching kitchen, full-size gymnasium, running track, arts-and-crafts room, youth lounge, meeting rooms, weight rooms, aerobic studio, and a YMCA-run daycare.
Adjoining the community centre is a new aquatic centre with outdoor pool and pavilion.
Elad Canada, part of the multinational Elad Group conglomerate, began operations here in 1997. In 2004 the company acquired the Emerald City site from MetCap Living and launched the first condo tower there four years later.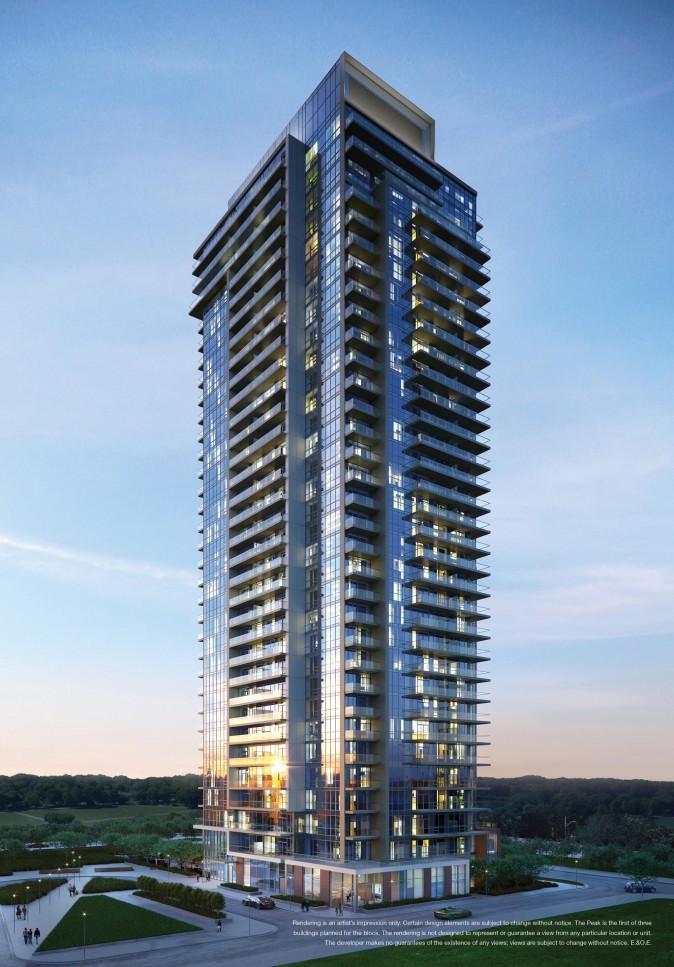 The company amassed a substantial stable of income-producing properties through the years, including 17,000 apartments. It also revamped Montreal's historic Nordelec building, which it sold last year. But master-planned developments like Emerald City are where the future lies for the firm.
"There's more opportunity to enhance the community this way," says Duchovny. "When it's just one building, the investment doesn't really allow you to do much. With a community like Emerald City we were able to partner with the City and community stakeholders to bring our vision to life and influence how it's implemented."
Emerald City has transformed the Don Mills and Sheppard area, replacing a cluster of tired 1960s-era apartment buildings with a development that at full build-out will include 2,700 condo suites, townhomes, a purpose-built rental tower, and four rental replacement buildings, plus retail.
The community is situated across from revamped CF Fairview Mall, and pedestrians can use the existing TTC connection which passes under Sheppard from the north side of the street, to the south side of the street, where the mall's parking lot is located.
Emerald City also boasts a series of landscape sculpture works by Canadian renaissance man Douglas Coupland. The best-known, "The Four Seasons", inspired by pencil crayons, features a series of tall cones that form a mountain range that runs through Emerald City's northwest corner.
As Elad continues work at Don Mills and Sheppard, it is gearing up for the redevelopment of the Galleria Mall site on Dufferin Street, a joint venture with Freed Developments.
Community feedback has played a big part in shaping the project, which Elad is proposing to include several thousand residential units, office space, a rejuvenated public park and a sizeable increase in the retail component.
Ryan Starr is a Toronto area freelance writer.