MUTARE, Zimbabwe—Workers at some Chinese companies in Zimbabwe are experiencing abuse and mistreatment, activists say, claiming that because China is the biggest investor in Zimbabwe, the companies enjoy protection from Zimbabwe's government against allegations of abuse.
Cosmas Sunguro, formerly employed by Anjin Investments Ltd., a diamond mining company that operated in the Marange diamond fields in Zimbabwe, said working conditions at Chinese-owned companies aren't good.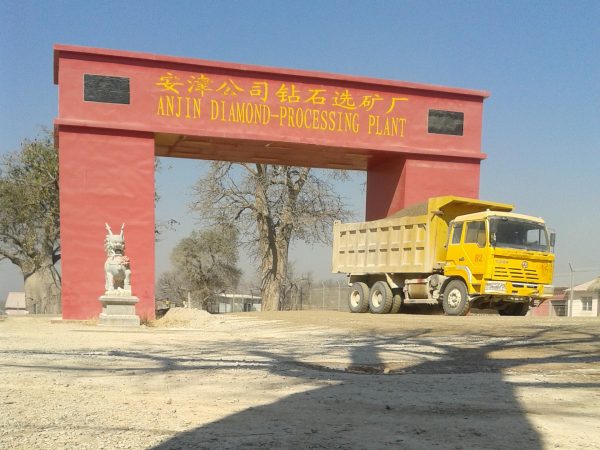 Sunguro said many workers were injured at Anjin Investments' mine, as the company didn't follow proper workplace-safety measures. There were also allegations of sexual and physical assaults.
"[At Anjin,] we had the issues of sexual assaults that were done by the Chinese," Sunguro told The Epoch Times. "We had a couple of cases of attempted sodomy; maybe five cases were reported."
Sunguro, who is now chairperson of the Zimbabwe Diamonds and Allied Workers Union, said Chinese bosses continue to abuse workers in various parts of the country, and there has been little support for the workers.
"We reported some of the cases to the police but nothing was done. One worker was kicked by a Chinese boss in his groin and his bladder was damaged, but nothing was done to the abuser," Sunguro said. "I think the police let us down during that time. Some of our cases are still pending."
He said some of the workers are suffering from the long-term effects of abuse.
"Some of the abused workers suffered various medical issues, and there are long-term psychological and physiological effects. People are desperate, they want jobs, they don't have a choice. The cases of abuse are rising. And when people are poor, they cannot defend themselves," he said.
Anjin is a joint venture between a Chinese company, Anhui Foreign Economic Construction Co. Ltd., and Matt Bronze Enterprises, formed by the Zimbabwe Defense Ministry and the Zimbabwe Defense Forces through an intermediary company.
The company had its license revoked by the administration of then-President Robert Mugabe in 2016, arguing there was lack of transparency and accountability in the operations and that the government wasn't getting much revenue from the diamonds. Allegations of abuse weren't cited as one of the reasons for revoking the company's license.
Widespread Problem
The alleged cases at Anjin aren't isolated, as other Chinese companies have been accused of abusing their Zimbabwean employees. Workers have complained of harassment, beatings, unfair labor practices, and dismissals, as well as sexual abuse.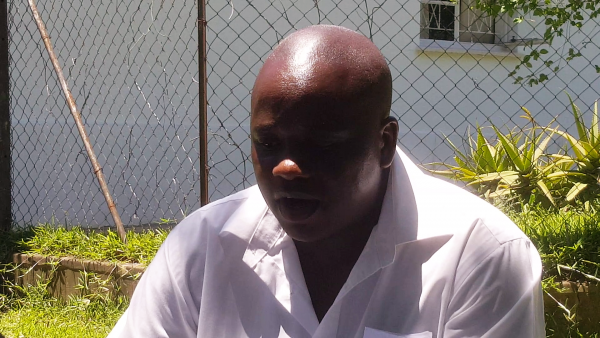 James Mupfumi, the director of an investigative NGO, the Center for Research and Development (CRD), said his organization had raised the issue of abuse of workers at Chinese-owned companies with the government of Zimbabwe and Anjin on several occasions, but they flatly denied the allegations.
Even when the CRD was a member of the Kimberley Process Certification Scheme Civil Society Coalition—a group that monitors the ethical trade in diamonds—from 2009 to 2012, Zimbabwe's then-Minister of Mines Obert Mpofu refused to acknowledge that there were human-rights abuses at Anjin and other mining companies, Mupfumi said.
The CRD, Mupfumi said, submitted a stakeholder report in 2013 to the U.N. Human Rights Council's universal periodic review of China focusing on Chinese mining activities in sub-Saharan Africa.
"The Chinese government was asked to account for human-rights violations of its mining companies in Africa," Mupfumi said.
However, a director of the Anjin mine, Munyaradzi Machacha, flatly denied that Chinese nationals at the diamond company were mistreating workers.
"These allegations [of abuse of workers] are not true. There was nothing like that [at the Anjin mine]," Machacha told The Epoch Times.
Protection
A Zimbabwean legislator, Prosper Mutseyami, alleges that the Chinese companies are enjoying protection from the government, as China is currently the biggest investor in Zimbabwe.
Mutseyami, a chief whip for the opposition party, the Movement for Democratic Change, in Zimbabwe's House of Assembly, told The Epoch Times that the government fears it will anger China, who is among the few countries currently supporting the Zimbabwean government.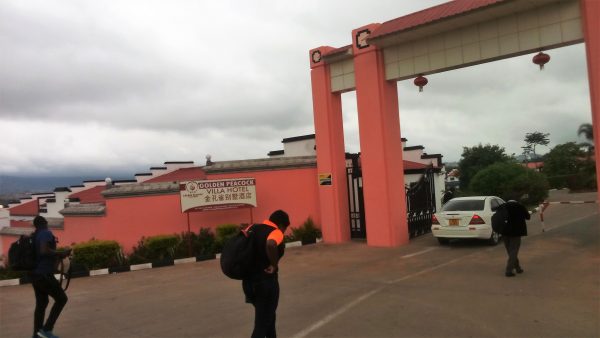 "They [the Zimbabwe government] fear they will scare away potential investors from China. And our government does not sincerely respect the rights of our workers," Mutseyami said.
He added that some corrupt senior government officials are allegedly receiving payments from the Chinese companies to ignore the plight of the workers.
"Senior government officials' hands are being oiled by the Chinese, hence they always turn a blind eye [on abuses of workers]," he said.
According to the Zimbabwean government, China remains the country's biggest source of foreign direct investment, with the Asian giant investing in construction, tourism, agriculture, and mining.
In 2012, the former Chinese ambassador to Zimbabwe, Lin Lin, said Chinese investors and citizens mustn't be spared if they break laws in Zimbabwe.
"If they commit crimes they should be punished. They should be brought to justice," Lin told the government-owned newspaper The Chronicle.
But since then, no Chinese national has been convicted of violating labor laws in Zimbabwe, activist Sunguro claims.
Zimbabwe's Minister of Public Service, Labor, and Social Welfare Sekai Nzenza said her ministry works with employers and employees to ensure that they adhere to decent work and pay standards. Nzenza was appointed the country's labor minister in September.
"There are situations where we hear of malpractice. We would need more details on specific situations so that my labor officers can investigate," Nzenza said in a short response to questions from The Epoch Times.
Investment
The Zimbabwean government recently announced that annual trade between China and Zimbabwe had passed the $1 billion mark.
Zimbabwe's Industry deputy minister Raji Modi was quoted in The Daily newspaper as saying the government is intensively working to ensure Chinese investors would inject fresh capital to help Zimbabwe to become a middle-income country by 2030.
As part of China's Belt and Road initiative, Zimbabwe Foreign Affairs and International Trade Minister Sibusiso Moyo told a local newspaper, the country had at least three projects lined up for funding, including an expansion of Robert Mugabe International Airport.
And with President Emmerson Mnangagwa's administration banking on a $2 billion bailout from China to revive the comatose economy, the Zimbabwe government may find it difficult to censor Chinese businesses for abusing employees.
Zimbabwe is currently saddled with about $300 million in arrears from previous Chinese loans.