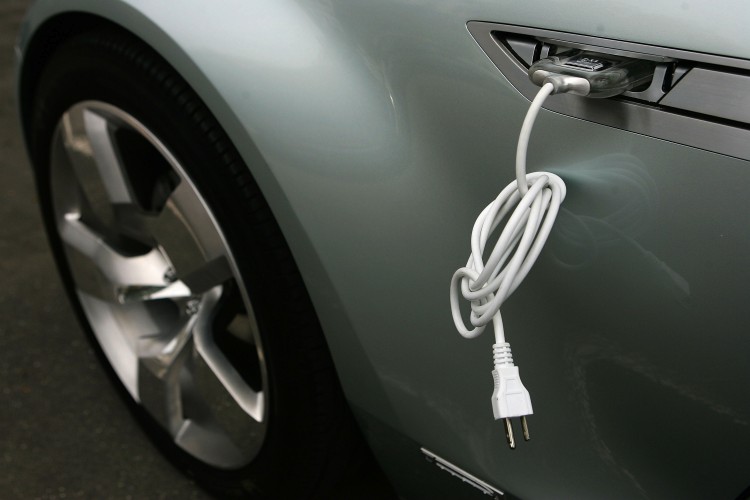 The automobile software company Xatori recently released data on the most "EV ready," or electric-vehicle ready, cities in the United States. The data was collected from the company's flagship software called PlugShare. 
Some U.S. cities are more "EV friendly" than others, as some cities have received special attention from private EV infrastructure developers, and some were even selected by the Department of Energy (DOE) to receive a special infrastructure project initiative.
Xatori's PlugShare allows electric vehicle owners to receive maps that can guide them to the nearest or most convenient changing stations as well as connect them with other EV owners. PlugShare currently has over 100,000 users and tracks over 11,000 stations in North America with new locations being added regularly.
Launched in 2011 with only 500 stations listed at the time, it has grown to become North America's leading EV user network. PlugShare can be downloaded from the Apple App Store or Google Play.
"We knew it was going to grow," said Xatori founder and CEO Forrest North, according to Greentech Media, "but we didn't envision it was going to grow that fast."
The Top 10 EV-Ready Cities in the United States, which is based on PlugShare's data combined with 2010 U.S. census data, includes a list of charging stations per 100,000 residents.
"With the information we gather on charging stations and driving behaviors, we hope to inform the EV industry to continue to develop solutions that support and further the shift to electric vehicles," said North.
However, some cities on the list had a previous advantage. The DOE selected 25 cities for their special EV Project, which used federal grant money to develop and build an EV infrastructure in the selected cities.
The EV Project is managed by a company called ECOtality and funded through the DOE. Of those cities on the list, Seattle, Portland, San Francisco Bay Area, Tucson, Austin, Dallas, and Nashville are part of the EV Project. Other EV Project cities that did not make Xatori's list are Chicago, New York City, and Washington, D.C., among others.
Additionally, Chevrolet Volt and Nissan LEAF customers who qualify to participate in the EV Project, in which Chevy and Nissan are also partners, have the option to receive a residential charger at no cost. Participants also have the option of receiving a $400 credit toward their charger installation. Both the charger and the installation credit include the customers' consents for the collection of vehicle and charge information. 
ECOtality received a $99.8 million grant from the DOE in the summer of 2009 before the public launch of the project in October 2009. The DOE granted an additional $15 million in the summer of 2010. The project now has a standing worth of about $230 million including partner organization contributions. 
Another EV program, called eVgo, pioneered by NRG Energy, has had success developing charging networks in the Houston and Dallas–Fort Worth areas. The networks start at the city centers and radiate outward for about 25 miles, according to eVgo.
The privately funded project hopes to expand into California, Washington, D.C., Virginia, and Maryland in late 2012. 
The eVgo project also has its own line of chargers; the eVgo Home Charging Dock boasts a charging rate of 24 miles per hour. A standard 120-volt home outlet can only provide a charging rate of about 6 miles per hour.
Most EV drivers spend about $30 on electricity with an average mileage of 1,050 per month, which is a growing alternative to rising gas prices.
The Epoch Times publishes in 35 countries and in 19 languages. Subscribe to our e-newsletter.