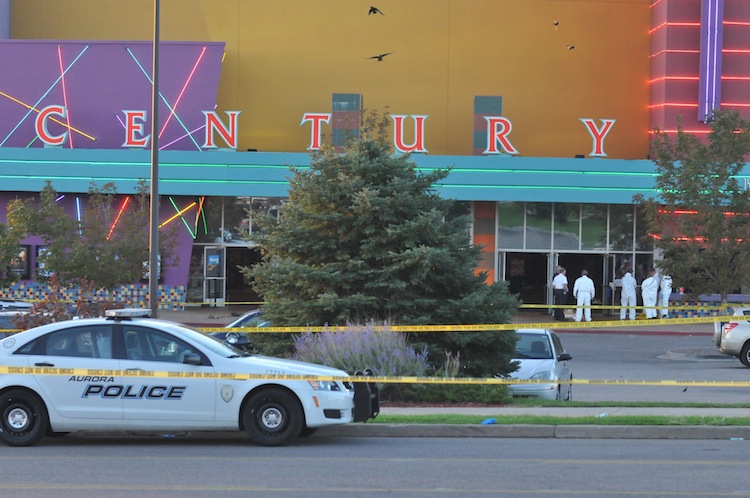 The nation is in mourning after a gunman wearing a gas mask and bullet-proof vest killed 12 people at a midnight premiere of the new "Batman" movie in Colorado.
President Barack Obama and his Republican contender, Mitt Romney, have both canceled campaign speeches and attacking advertisements and replaced them with expressions of sorrow for the 12 dead and 38 others wounded in a movie theater in Aurora, a suburb of Denver.
Local police said in a statement they were told the suspect appeared at the front of a theater room, threw either a gas or explosive device, and began shooting. The police arrested one adult male Aurora resident in his early twenties, who offered no resistance upon arrest. The police have no evidence that any additional suspects were involved.
"Now, even as we learn how this happened and who's responsible, we may never understand what leads anybody to terrorize their fellow human beings like this," Obama said in what was meant to be a campaign event in Fort Myers, Fla. on Friday morning. "Such violence, such evil, is senseless. It's beyond reason."
"And if there's anything to take away from this tragedy it's the reminder that life is very fragile. Our time here is limited and it is precious. And what matters at the end of the day is not the small things, it's not the trivial things, which so often consume us and our daily lives," said the president, who ordered the star-spangled flags on all federal buildings and grounds to be flown at half-staff until Wednesday.
The bodies of 10 victims are still at the crime scene inside the theater, while two more victims died in hospital. The police said the injured and dead included a wide age range. The police originally said 14 were dead, but the number was downgraded on Friday.
Colorado Gov. John Hickenlooper, Romney, and numerous other elected officials have sent their condolences to the victims.
The Epoch Times publishes in 35 countries and in 19 languages. Subscribe to our e-newsletter.