After a deadly bus crash in North Korea on April 22 killed 32 Chinese tourists, Chinese state media has kept mum about details. The list of victims has yet to be published. Meanwhile, posts about the crash on social media have been deleted by internet censors.
On the day of the crash, the Twitter account of the Chinese regime's state broadcaster posted about a tour bus that had fallen off a bridge, killing more than 30 people, but later deleted the message.
Netizens have revealed that the tourists were part of a tour group organized by a Chinese Maoist far-left website called "Utopia."
Under a tour company called Star Fire, the website regularly hosts tours to areas of significance in communist history, such as Vladimir Lenin's hometown in Russia and Karl Marx's former residence in England, according to a Voice of America (VOA) interview with Maoist scholar Shi Manan, who has gone on several tours with the group.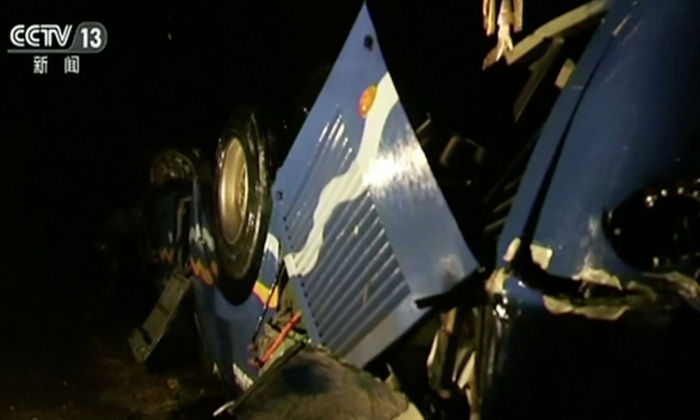 In a post on WeChat, a popular Chinese social media platform, an account belonging to Star Fire announced that to commemorate the 65th anniversary of "the war to resist the United States and assist North Korea"—the Chinese regime's name for the Korean War—and "promote its grand spirit," the company would organize a "red" tour from April 18 to 24.
The tour would visit Pyongyang, the capital; Kumgangsan, a special tourist region; Sanggamryong, a mountain pass that was the site of a Korean War battle depicted in a well-known Chinese propaganda film; and other cities, for a cost of 5,990 yuan ($945).
On April 25, a far-left professor of Chinese language at Peking University, Kong Qingdong, posted on Weibo, China's equivalent of Twitter, that he had confirmed his fellow far-left colleagues had died in the bus crash while on a Star Fire tour. Kong's post was soon deleted.
Another netizen, with the username "Mr. Scholar," said he learned that his friend, Diao Weiming, the chief editor of the Maoist website, had died in the bus crash.
In the same VOA interview, Shi also mentioned another bus crash victim: the father of a producer who has directed several documentaries about Chinese Communist Party dictator Mao Zedong for China's state broadcaster, CCTV.
For the North Korean regime, tourism from China is one of its few remaining sources of income amid international sanctions that have stifled its economy.
Meanwhile, far-left ideology continues to thrive among some circles in China. The Star Fire tour group visited the location of a widely watched Chinese propaganda film, "Shangganling" (the Chinese name for Sanggamryong), that was filled with anti-American sentiment and song lyrics.
The Utopia website and its far-left ideologues are also a minor political problem for the current regime, as the Party has sought to distinguish its current policies from its turbulent and violent past under Mao.
Maoists have seen a resurgence in the political sphere of Chongqing, the western Chinese city once ruled by Bo Xilai, the disgraced former party secretary of Chongqing who had promoted Maoist ideology. Back in 2012, when Bo was first sacked and investigated by the Party's anti-corruption agency, the Utopia website sent out a statement to Western media in his defense, according to the Sydney Morning Herald.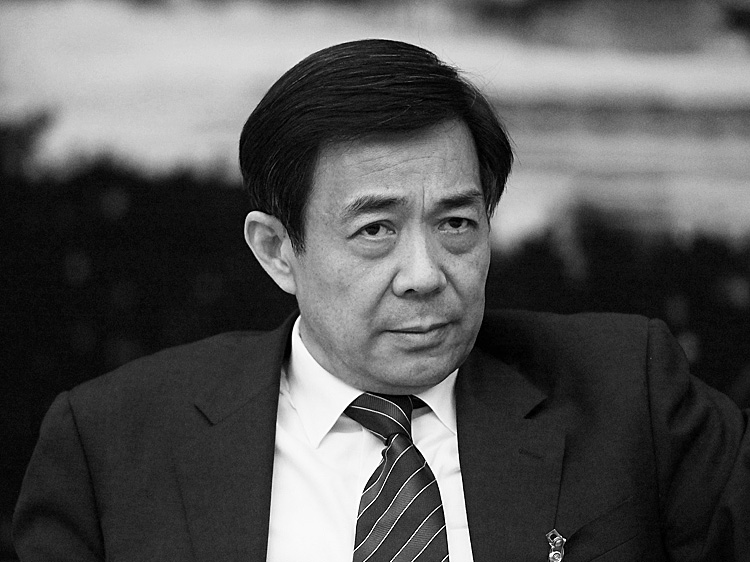 The website called Bo's downfall a case of "political injustice" and criticized the Chinese authorities, claiming they fabricated allegations against him.
Bo was part of an opposition faction loyal to former Party leader Jiang Zemin and sought to undermine current Chinese leader Xi Jinping's accession to the Party's top position.
Since Bo's case, Xi has launched a sweeping anti-corruption campaign to purge political enemies in the Jiang faction.
The Utopia website was shut down by Chinese authorities in April 2012, but was later revived.
Wen Pu contributed to this report.
Recommended Video:
How Doctors in China Turn into Murderers