The Metropolitan Museum and Others Give Free One-Year Memberships to Municipal ID Holders
September 18, 2014 7:57 pm Last Updated: September 18, 2014 8:29 pm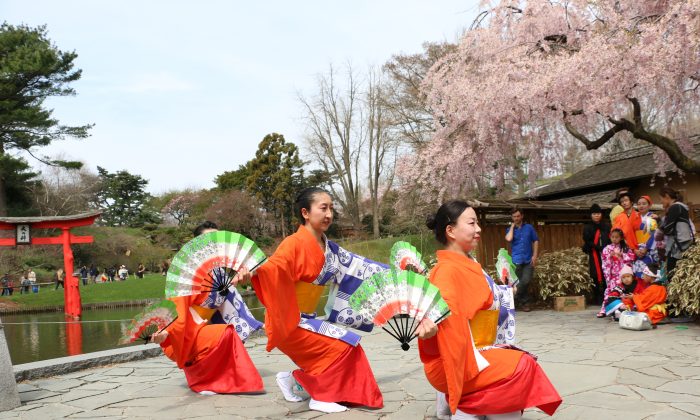 NEW YORK—Cultural institutions like the Metropolitan Museum of Art, Carnegie Hall, and the Brooklyn Botanic Garden will offer a free one-year membership to municipal ID holders who apply, when the ID system is launched in January 2015, Mayor Bill de Blasio announced on Thursday.
A total of 33 institutions across all five boroughs will offer membership benefits like discounts at gift shops, access to special exhibits and programs, and free admission.
The partnership with the city's cultural institutions will help encourage those without an ID to sign up for one, de Blasio said at a press conference in front of the Bronx Zoo, which is taking part in the effort.
"#IDNYC embodies the values we cherish most about inclusivity and equality." —Mayor: http://t.co/Ye8yy2ZSgC pic.twitter.com/F7erz9NwRK

— NYC Mayor's Office (@NYCMayorsOffice) September 18, 2014
The memberships will be offered to immigrants who are in the United states without legal pernission, but also many New Yorkers who don't drive and thus don't have driver's licenses, the mayor added.
He hopes the free membership will allow people who previously couldn't afford to access the arts the chance to finally do so.
"We are not an elitist city. We are not a city that wants to see great art, music, and dance available to only a few. We're a city that inherently believes that everyone benefits from deepening their connection to arts and culture," de Blasio said.
The special deal will not be applied for those who are already members at these institutions.
Cultural Institutions Group
The participating institutions are part of the Cultural Institutions Group (CIG), a group of cultural organizations that receive city support, in addition to private donations. 
"Our founding principle encourages CIG's to be accessible to all New Yorkers," said director of the Brooklyn Museum, Arnold Lehman.
Cultural enrichment has great value, said City Council speaker Melissa Mark-Viverito. "It really expands your horizons and helps you gain a fuller understanding of the world you live in. In a city as diverse as New York City, it really does help instill acceptance, understanding, and collaboration."
In addition to the free membership, the municipal ID will also give cardholders access to certain government buildings, and the ability to sign up for a bank account. 
The ID will include security features like a barcode and hologram to prevent duplication, said the city's immigrant affairs commissioner Nisha Agarwal. The city is looking to partner with private retailers to offer deals with ID signup.
More details on how to sign up for the ID will be released in early October.