The Long Road to TIFF
From humble roots to a dominating force
September 5, 2013 11:19 am Last Updated: September 5, 2013 11:22 am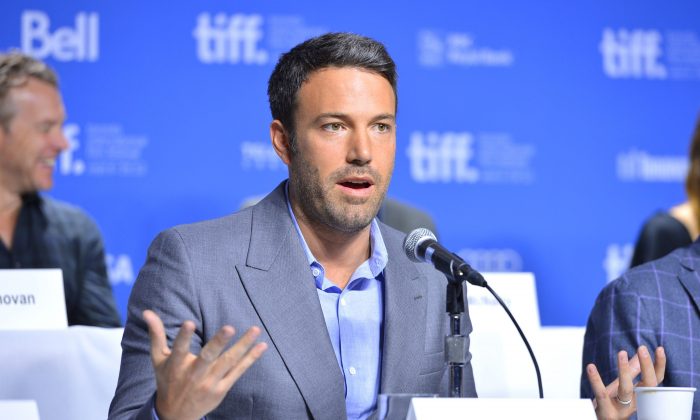 The Toronto International Film Festival and its accompanying celebrity circus has descended once again on Canada's most film-friendly city. The plethora of stars, fans, and films demonstrate how TIFF, at one time a small, unassuming film festival, has become a dominating force in the movie world.
Cannes, Sundance, and TIFF are now mentioned in the same sentence, with TIFF leading the pack in North American film festivals, both in major studio premieres and star power.
Canada's arrival on the scene as a bona fide location to produce and premiere major Hollywood movies is a nod to the perseverance of the country's film industry at large. It is also a boost to the national psyche that TIFF performs so well on the world stage.
The TIFF of today, however, has been 37 years in the making. When it began in 1976, it boasted an inaugural attendance of just 35,000 and a schedule of 140 films—most of which were decidedly independent. There was little hype and no star power.
Doomed to Fail
The brainchild of William Marshall, Henk van der Kolk, and Dusty Cohl, the Festival of Festivals as it was originally called was geared toward showing films that had already played at other film festivals.
Major industry players wouldn't think of putting the festival on the same level as Cannes, let alone premiere one of their big productions in a Canadian city.
At its inception it was hard to view it as anything other than the good old Canadian college try at throwing our name in with the major international festivals that dominated the industry. Many thought it was doomed to fail.
Big-budget productions remained safely south of the border and the term Hollywood North still referred to somewhere in California.
But Canadians are nothing if not persistent, and over the years the Festival of Festivals grew to become the TIFF of today—an annual event with unparalleled importance to North America's film industry
There was no one year that changed the tide; the growth was accumulative, but the momentum built and gained steam during the 1980s.
It was in the '80s that big-name celebrities such as Warren Beatty, Jack Nicholson, and Martin Scorsese started showing up at the festival, and the big Hollywood studios began to view TIFF as a place where premiering a major film wasn't out of the question. 
And so emerged Hollywood North. Slowly, surely, and almost imperceptibly Toronto had arrived on the scene.
'Second only to Cannes'
In 1998, Variety magazine wrote: "The Festival is second only to Cannes in terms of high-profile pics, stars, and market activity." 
In 2012, 372 films from 72 countries were screened at downtown Toronto venues, welcoming an estimated 400,000 attendees, over 4,000 of whom were industry professionals. This year that number will increase. 
Today's TIFF is big business and the annual 10-day event is estimated to have an economic impact on its host city of $189 million. 
Hollywood studios clamour to release their wares at TIFF, knowing that Oscar buzz and a film-literate audience lies just north of the border. With notable premieres of recent years including Oscar heavies like "The Kings Speech," "Argo," "Ray," and "Slumdog Millionaire," the buzz is justified.
In TIFF's 2013 lineup, "Prisoners," "Gravity," "12 Years a Slave," and "Dallas Buyers Club" are earmarked as Oscar contenders.
This year, we can expect more of the same: big stars, major films, and lots of hype surrounding what has become one of the most anticipated events of the cinephile's year.
Canadians can enjoy the well-deserved spotlight—we have arrived on the industry stage. It took awhile to get here but we earned it.