The Latest NYC Car Service App Let's You Choose From All Female Drivers
September 8, 2014 1:44 pm Last Updated: September 8, 2014 1:50 pm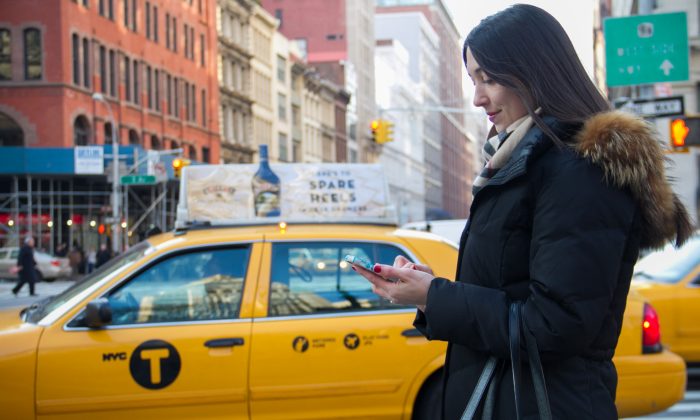 Starting Sept. 16, an iPhone app will allow New York riders to choose from a fleet of all female drivers, sporting hot pink pashmina scarves.
According to the New York Times, the service SheRides (SheTaxi outside of New York City), is offering female driver to female riders who simply prefer the choice, or feel uncomfortable being driven by men. 
SheRides partners with existing livery bases and the app asks whether there is a woman among the riders. If there is not, the request will be redirected to another car service. The app will roll out on iOS first, and then eventually for Android.
I will absolutely use this ladies-only taxi service: http://t.co/BsXKlkICPy — Lindsey Adler (@Lahlahlindsey) September 8, 2014
SheRides, started by Stella Mateo, whose husband is the founder of the New York State Federation of Taxi Drivers, told New York Times she saw the service as a way to help women join the male-dominated industry. About 5 percent of for-hire drivers are women, and only about 1 percent of yellow cab drivers are women. 
Mateo, a mother of two daughters, also said she could have used a female driver to take her daughters to their after school sports and activities growing up. 
We've come to a point where 'Safety for women' has to be a USP for a taxi brand.Just so Sad. #startup http://t.co/Gm6KAPWqqZ # — Kishore Kumar ? (@kishorenkumar) July 24, 2014
India has a similar, city-initiated service with the same name. The goal of the service is to promote safety of women through tech.
News @indianeagle Kerala launches women-only cab service in Kochi #kerala #shetaxi #USA #travel pic.twitter.com/fmSuDPfmRs — Indian Eagle (@indianeagle) May 21, 2014