CHICAGO—A woman who says R. Kelly sexually abused her beginning when she was 17 years old blasted statements by the R&B singer's attorney that Kelly's accusers are lying.
Lizette Martinez, who was featured in the documentary "Surviving R. Kelly," said at a news conference in Los Angeles on Feb. 25, that Kelly is a "predator" who "must be held accountable for the lives he's ruined."
Lizette Martinez admittedly accepted money in exchange for "services rendered". That makes her a prostitute. https://t.co/0cjiOt0Jkx

— The Case Place L.A. (@thecaseplaceLA) February 25, 2019
Martinez said it is "irresponsible" for Kelly's lawyer, Steve Greenberg, to call Kelly's accusers liars. She said the only person lying is Kelly and that he has done so "for more than 20 years."
During a hearing earlier Monday in Chicago, Greenberg pleaded not guilty on Kelly's behalf to 10 counts of aggravated sexual abuse involving four women, including three who prosecutors allege were underage when the abuse occurred.
Kelly, who was acquitted of child pornography charges in 2008, has denied wrongdoing.
Attorney Gloria Allred is pushing back against R. Kelly's lawyer's assertion that the women who have accused the R&B singer of sexually abusing them are lying.
Allred said at a news conference Monday in Los Angeles that she represents more than six women who say they were abused by Kelly.
One of them, Lizette Martinez, said at the news conference that she met Kelly at a shopping mall when she was 17 years old and that he abused her from 1995 until 1999.
Allred also said Kelly's accusers have been subjected to abuse by the singer's fans.
R. Kelly's lawyer says he expects the R&B singer to post bail Monday evening.
Attorney Steve Greenberg said Monday afternoon that Kelly's ability to post bail isn't affected by a child support case involving the singer because that case is a civil court matter.
Greenberg reiterated at the news conference that his position is that Kelly has done nothing wrong and said no one has shown him any evidence to the contrary.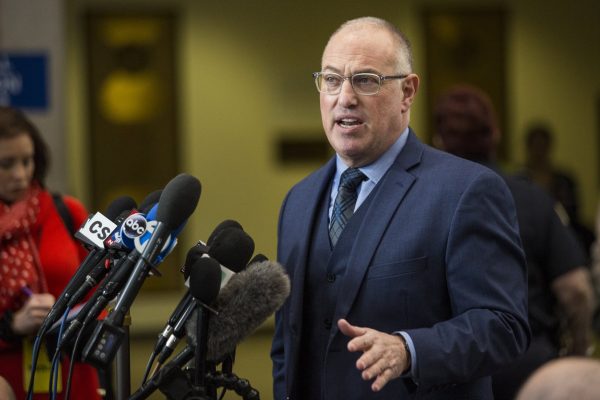 Attorney Michael Avenatti says his legal team has turned over to prosecutors a second video that he alleges shows R&B singer R. Kelly sexually abusing a minor.
Avenatti, who represents two Kelly victims, previously gave prosecutors video evidence of what he says shows the singer having sex with an underage girl. He told reporters Monday that the second video also involves a 14-year-old girl, is about 55 minutes long and is from 1999 or 2000. He did not say if it was the same 14-year-old girl who he alleged was in the first video he turned over to the authorities.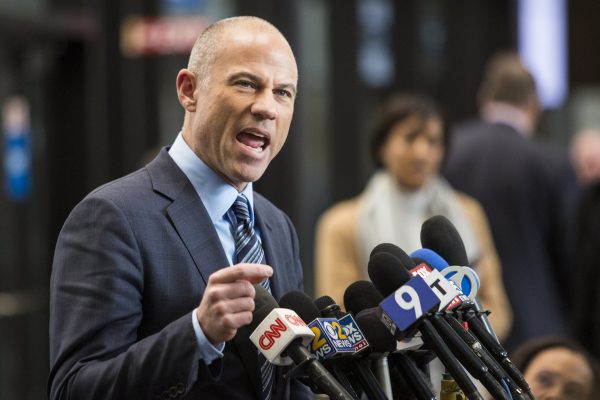 The attorney says he has learned of a third tape but did not provide details about it.
The Grammy-winning R&B singer spent the weekend in jail and showed up for Monday's hearing in an orange jail jumpsuit. His lawyer, Steve Greenberg, says Kelly's confidants are making arrangements to pay his $100,000 bail, but that coordinating the payment is complicated. He says Kelly could be released Monday or Tuesday.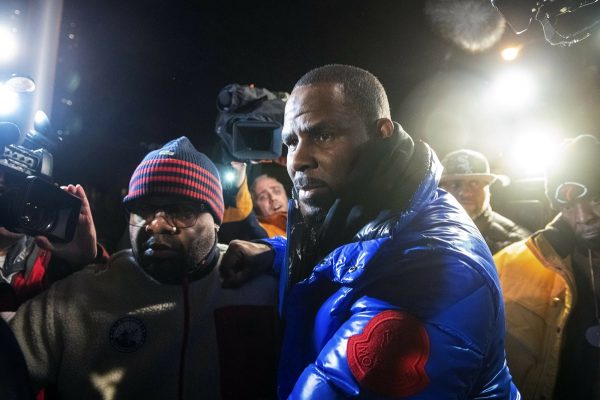 At Monday's hearing, Kelly's case was assigned to the judge who would preside over the trial, Cook County Associate Judge Lawrence Flood.
A judge Saturday set bond at $1 million, requiring Kelly to pay 10 percent of that to go free. Greenberg told the judge that Kelly isn't wealthy despite decades of success creating hit songs.