News Analysis
NEW DELHI—The Chinese regime's strategic competition with the United States and the strengthening of its strategic nuclear arsenal will have a direct impact on India, which has been contending with heightened border tensions with China since the bloody Galwan conflict in 2020.
The Pentagon's annual report to Congress, released on Nov. 3, states that China will have 1,000 nuclear warheads by 2030.
"The PRC [People's Republic of China] is investing in, and expanding, the number of its land-, sea-, and air-based nuclear delivery platforms and constructing the infrastructure necessary to support this major expansion of its nuclear forces," the Department of Defense stated in its report,  "Military and Security Development Involving the People's Republic of China." (pdf)
Experts told The Epoch Times that this is the age of a new cold war, and that with the involvement of China's strategic nuclear arsenal, the meaning of nuclear deterrence has changed. Despite the PRC's advances, however, China won't get involved in any military conflict with India to resolve its border issues until and unless it captures Taiwan, because it fears a war on two fronts, with intervention from the United States and the West.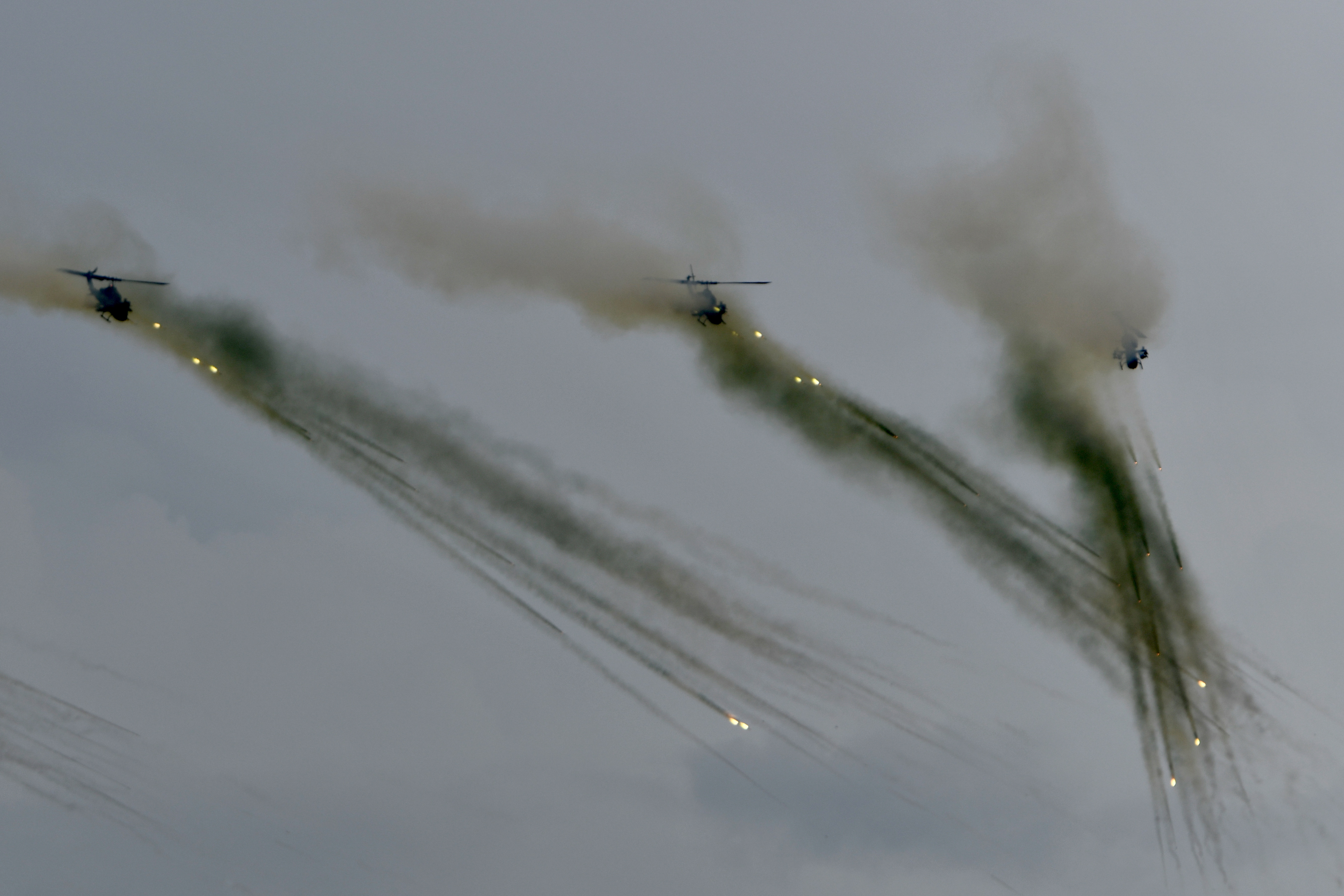 New Cold War
The Chinese buildup comes at a time when the United States is denuclearizing and reducing its nuclear warhead total every year. Today, the United States has 3,750 nuclear operational warheads while the country had 3,805 in 2020. More than 2,000 extra in stock is under the process of disarmament.
"However, currently, China, Russia, and Pakistan have been increasing or improving their nuclear weapons," Satoru Nagao, a fellow at the Washington-based Hudson Institute, told The Epoch Times. "Both China and Russia are developing new missiles. As a result, the UK is preparing to increase the number. There's a possibility that France will increase."
The number of nuclear warheads with the United States has implications for countries including Japan and NATO member states, which rely on the U.S. nuclear arsenal as a source of extended deterrence, Nagao pointed out.
"Extended deterrence means nuclear umbrella. When China or Russia … attack Japan by using nuclear weapons, the U.S. will retaliate by using nuclear weapons. This is a nuclear umbrella. But if the U.S. reduces the number of nuclear weapons, how many nuclear weapons will the U.S. share with Japan? Indeed, for India, this is also a problem," he said.
If China continues to increase its nuclear weapons stockpile, it could just as likely use them against India as the United States. In such a situation, India would need to correspondingly increase its nuclear weapons to deter China. Pakistan, an ally to China, is also increasing its nuclear arsenal, a very serious development for India, according to Nagao.
"The world was reducing its nuclear weapons, but the current situation indicates that the world will increase their nuclear weapons from now. This is the age of the new cold war," he said.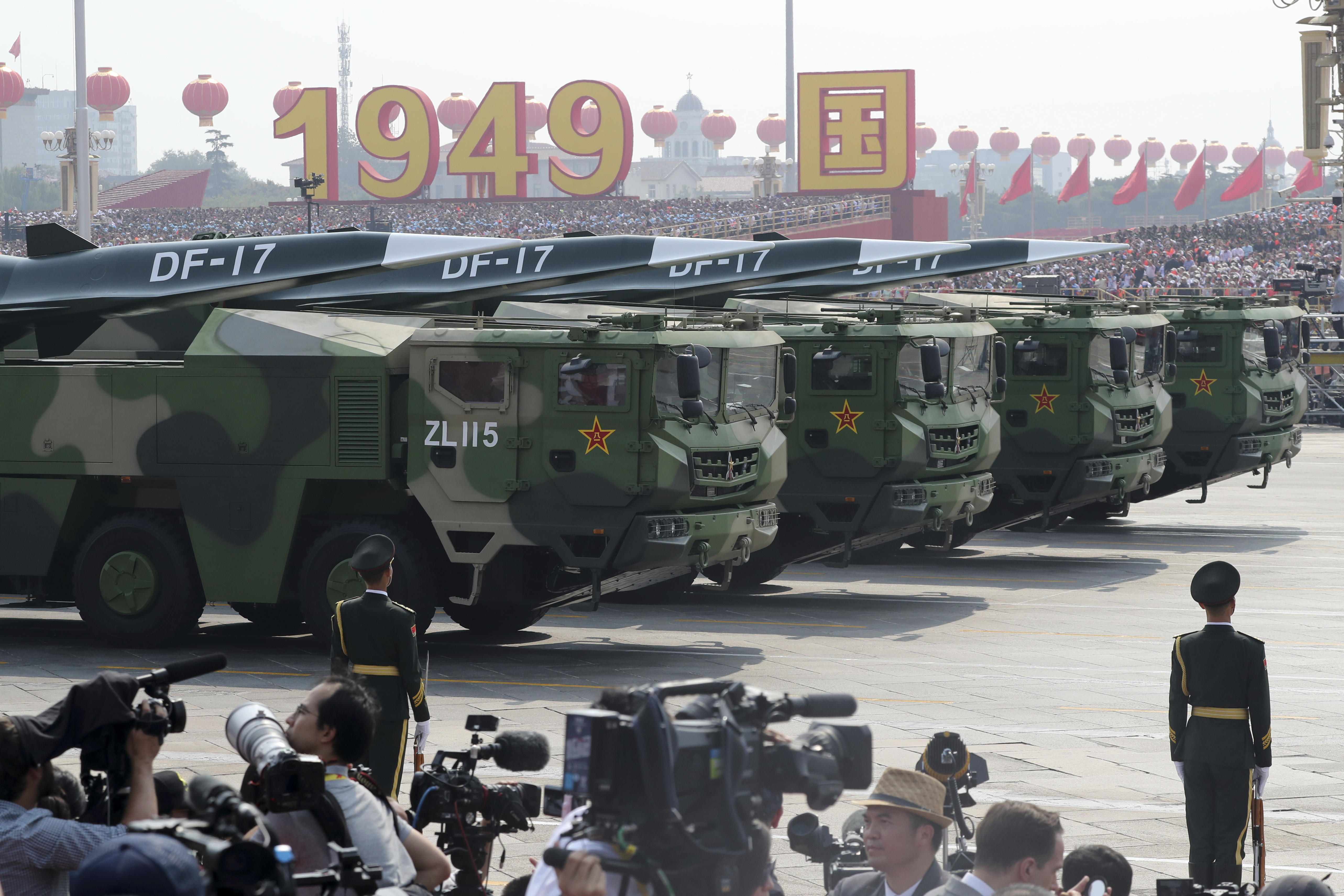 Small War Arenas
Nagao said we can draw some parallels between the new cold war and the old U.S.–Soviet Cold War.
"Both U.S. and Soviets competed on their nuclear weapons. But under the competition, there was no big war between the U.S. and Soviets. Instead of such a big war, they fought by using covert operations such as limited war like the Korean war, Proxy war, civil war, spy war," he said, noting that the India–China border could serve as the site of such small wars in the new cold war between the United States and China.
"Therefore if China increases its nuclear weapons, the new cold war will appear more clearly. Indeed this was expected. Many experts believe that the new nuclear weapons race will begin this year."
Nagao said North Korea is also testing and increasing the number of its nuclear weapons, and there's a possibility that North Korea will cooperate with Pakistan.
Srikanth Kondapalli, a professor of Chinese studies at Jawaharlal Nehru University, told The Epoch Times that, from a nuclear perspective, India isn't a major challenge for China. On the contrary, Beijing has successfully created a nuclear balance with India through Pakistan.
"China's nuclear buildup is aimed at deterring the U.S., not India. China wants to deter the U.S. due to the ratcheting up of differences on Taiwan, South China Sea, Senkaku islands, and on global and regional orders," Kondapalli said, noting that due to its nonproliferation policies, the United States has been unable to balance China.
"Otherwise, it would have allowed South Korea, Japan, and Taiwan to go nuclear."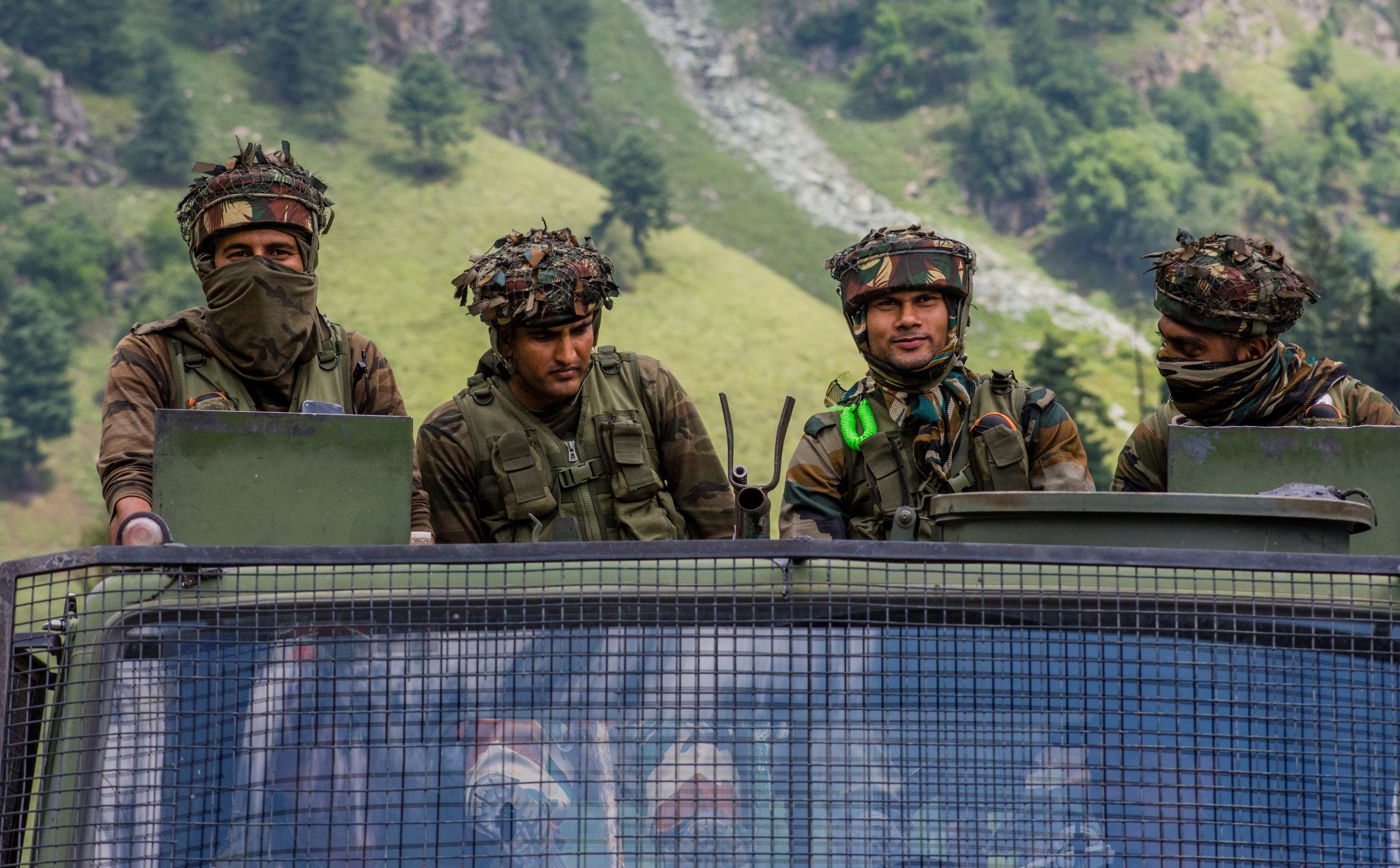 China's Dilemma
Abhishek Darbey, a research associate at the New Delhi-based Centre for China Analysis and Strategy, told The Epoch Times that by increasing its nuclear arsenal, China may push Taiwan to negotiate on its terms, although it's unlikely to launch an unprovoked nuclear war.
China has too many strategic opponents, and it also doesn't occupy an absolute advantage on the Sino–Indian border, he said.
"It is difficult to reconcile the contradictions between China and India, just as it was difficult to reconcile the contradictions between China and [the] Soviet Union before the collapse of the Soviet Union. Due to the dilemma of two fronts of warfare, China doesn't occupy an absolute advantage on the Sino–Indian border," Darbey said.
The People's Liberation Army (PLA), China's military force, has 13 group armies. The Chinese may be able to mobilize five group armies if a large-scale war breaks out with India, whereas India can mobilize as many as 10 armies to contend with the PLA, Darbey said. China fears Western intervention during a Sino–India conflict, and it also fears the United States encouraging Taiwan's independence.
"A protracted war will do great harm to China. In a protracted war, countries such as the U.S., Russia, and Japan will benefit the most. The U.S. and Russia will sell weapons to India on a large scale. It is difficult for China to achieve strategic goals," he said.
China would need to use 70 percent of its military power against the United States, Japan, South Korea, and Taiwan in such a situation, according to Darbey.
"If China starts a war against India, once it becomes a protracted war, the U.S. and the West will inevitably intervene. At that time, wars may occur in Taiwan, [the] Korean Peninsula, and the South China Sea. The PLA Armies will fall into two-front wars. Due to these current disadvantages, it is difficult for China to achieve strategic goals," he said.
To avoid a two-front war, China must regain Taiwan before it can resolve its border issues with India, Darbey said. However, given the PLA's rapid upgrade, it may narrow the gap with the U.S. Navy enough to be in striking distance of its goals in the next decade.
"Within 10 years, the PLA will have a high probability of being able to compete with the U.S. Pacific Fleet in the coastal areas of East Asia," he said.
"China is only waiting for the time when the U.S. gets into the quagmire of wars in the Middle East or fight with Russia, it is then only [that] China can decisively regain Taiwan."