Last year was a dismal one for initial public offerings in the United States. The total amount of money raised hit a 13-year low. But now that the U.S. elections are over, there may be a big comeback in the new year.
The number of deals and the money raised dropped by more than 35 percent year-over-year in 2016, according to a report by Renaissance Capital, an IPO advisory firm. There were only 105 IPO deals in the United States, the lowest number since 2009. Companies raised $18.8 billion, the lowest level since 2003.
Although the year ended on a good note, 2016 did have many ups and downs. As a result, many companies kept postponing their IPO plans because of high volatility.
First it was a sell-off in Chinese markets in the first quarter of 2016. Then it was Brexit in the summer, and the U.S. elections in the fall. 
However, volatility is not the only reason for the sluggish IPO markets. At the end of the day, it comes down to price.
"The primary reason for the lack of tech IPOs is the public-private disconnect on valuation," stated the Renaissance report. The companies want too much money for their shares, more than investors want to pay. 
However, the venture capitalists behind the tech companies could help bridge the difference.
"The private backers may grow impatient as some of them have been funding [these companies] for six or seven years and they want an exit," said Cory Murphy, a research analyst at Renaissance Capital.
And over time, the companies also can grow fast enough to justify their high valuations, he said.
Snapchat Could Be First
Snapchat plans to go public early this year. The company was valued at $20 billion during its last round of private funding in May 2016. It now targets a valuation in the $20 billion to $25 billion range in public markets.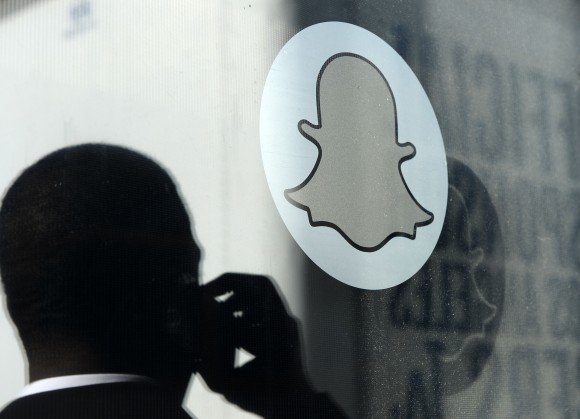 However, the video messaging giant struggles to generate substantial ad revenues. So it needs to present a compelling investment case to justify this valuation, higher than Twitter's $11 billion.
Based on the multiple of market capitalization to advertising, Snapchat will be far more expensive than Facebook and Twitter, according to a Wall Street Journal report.
Private valuations skyrocketed in recent years because private equity (PE) and venture capital (VC) firms had too much money to invest and only a few companies to chase. The limited number of attractive companies led to a fierce competition among investors and pushed valuations to historically high levels.
"It is hard to guess whether Snapchat's IPO will be successful or not, but if it succeeds, it can be a bellwether for tech IPOs throughout 2017," Murphy said.
The number of VC-backed companies that became unicorns in 2016 (a term used for a startup company valued at over $1 billion) fell to single digits after 25 of them made the breakthrough in 2015, according to a report by consulting firm KPMG.
But this drop shows that the sky-high valuations are beginning to come down. 
"Many fast-growing private companies have seen their valuations flat or down in new funding rounds," the Renaissance report stated.

The Way Forward 
There have been many IPO candidates with high revenue growth but very low profitability. But public investors no longer fancy these companies and are cautious of high cash burn rates.
"The movement has been more toward well-run companies and sustainable business models that are profitable," Murphy said.
And despite the rally following the elections, new IPO filings remained tepid at the end of 2016. The number of companies in the pipeline is only 66, which is 46 percent lower compared to the previous year.
"Some companies are probably holding off until they have a clear picture of what the Trump administration will bring regarding regulations and taxes," Murphy said.
However, 2017 could be a blockbuster year after all: The mega IPOs may include Uber, Airbnb, Palantir, and Dropbox. But Uber, the most valuable private company in the world with a $68 billion valuation, does not give a specific timetable for its listing.
"I feel like we maybe just entered high school. … It's the ninth grade. It's not time to go to prom yet," Uber's CEO Travis Kalanick told Vanity Fair when asked about his IPO plans.
A rising stock market supports demand for IPOs, so there is a chance for those companies that haven't managed an exit in 2016 to go public in 2017, according to consulting firm Ernst & Young.
"There are some positive signs for 2017. Private equity continues to provide a robust pipeline of big deals. The backlog of tech companies is starting to make a debut. Unicorns are beginning to find a place in the public markets," Jackie Kelley, partner and head of IPO markets at Ernst & Young Americas, stated in a report.
"This momentum, when matched with the stable, post-election markets, should lead to strong performance for IPOs in 2017."