The Fate of Farmers in Hubei, China
October 14, 2007 12:00 am Last Updated: October 14, 2007 12:00 am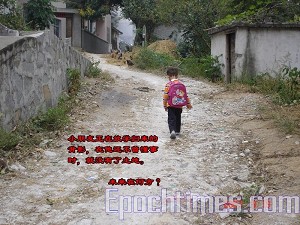 "The beautiful town I once knew has slowly been shoveled away and overrun by bulldozers and tractors. My despair can hardly be described. Just by looking at what happened to my family, you can see the outrageous lack of rights for all farmers in China. Public officials have no pity on these people."
Mr. Xu, of Luotian County, Hubei Province, voiced these thoughts during an interview by The Epoch Times . Luotian County, with the excuse of "industrial purposes" forced the farmers to sell a total of over 3000 mu (about 500 acres) of land at ridiculously low rates.
Mr. Xu said, "My efforts and protests have accomplished nothing. We have absolutely nothing to rely upon; the land I stand on today could be gone tomorrow."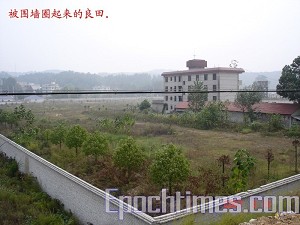 How Mr. Xu Lost His Land to Expropriation
In the last round of land expropriation in September, the Luotian County authorities took over 100 mu (about 16.5 acres) of land, and gave the villagers and farmers only around 1,080,000 yuan (US $125,000) in return. After selling, only a few of Mr. Xu's neighbors had small areas of farmland in the mountain; the rest had all been wiped out.
When the authorities decided to clear the last bits of farmland, Mr. Xu's mother and a group of other women and elders went out to the field to stop the shoveling. Mr. Xu's mother was warned by the local authorities that she would be arrested if she participated in such activities again. When the land clearers came around the next day, Mr. Xu's aunt lost all of her crops to the loaders.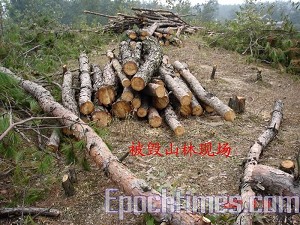 "My mother phoned me to ask what should be done next," said Mr. Xu. "I didn't know what to say. As her son, I couldn't let her sacrifice her body in protecting the land, so I told her to put her health before our rights."
Mr. Xu went on to say that the county officials had been threatening the land residents with blackmail and police authority. "We'll arrest anyone who interferes with the government's use of land' was something I heard too often."
500 Acres of Farmland Wiped Out
Mr. Xu said, "The buying and selling of land is all up to the county officials. 3,200 mu (500 acres) of farmland and forests were all wiped out for industries… Who give the authorities the right to do that?" Mr. Xu continued, "Each farmer were given 8,000 yuan ($1,000) on average. After they use up this money, how are they going to make a living?"
Mr. Xu went on stating, "It is not a small matter if farmers do not have land and home. In the current so-called "harmonious society," why do the local authorities ignore the hardest workers in the country?"