Commentary
China's mobile payment transactions from January to October 2017 reached over 81 trillion yuan ($12.8 trillion), which far surpasses the United States at only $49.3 billion. While American consumers are concerned about security on mobile platforms and pondering on whether to accept mobile wallets or not, China's e-commerce market is rapidly driven by its mobile-first consumer behavior. The convenience and ease of mobile payment have been highlighted in China by its ruling Communist Party.
The expansion of China's mobile payment system into the U.S. market has already gained significant roots. Alipay, owned by Jack Ma's Ant Financial, entered the U.S. market in 2016 and has inked deals with payment processors that will allow it to bring its technology to America. Already, many New York taxis offer it as a payment option to customers. On May 8, 2018, Alipay and the Atlanta-based payments processor First Data announced a deal, which allow over 4 million U.S. merchants to accept mobile payment via the Alipay service. This deal puts Alipay in the same league as Apple Pay, which serves 4.5 million U.S. merchants.
When many U.S. brands or retailers want a chance to enter the profitable and growing Chinese tourist market, they may willingly and unwillingly open their technology and platforms to these Chinese e-commerce or social media giants that have an explicit partnership with the Chinese regime.
In 2017, Alipay also recently established a partnership with FreedomPay, a global leader in protected commerce technology. The partnership will allow Alipay to access new customers in the travel and hospitality sectors and the ability to capitalize on Chinese tourists. It is noteworthy that the FreedomPay platform is a commerce solution including mobile payment capabilities and business intelligence that integrate with live POS systems, and in 2013, FreedomPay was selected by Microsoft as its commerce platform partner for the global banking and retail sectors. Even though FreedomPay promised high-level security, it is not clear in this agreement the degree in which Alipay can access the business intelligence and infrastructure of the FreedomPay system, besides the transaction information on customers using Alipay.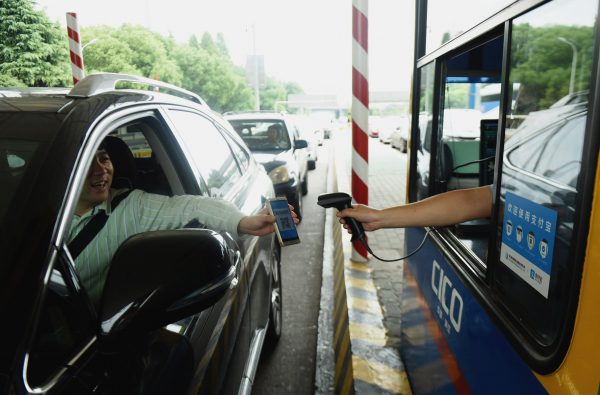 Alipay has already signed global agreements with Marriott and Uber, and soon it will roll out a partnership with Yelp in NY, Los Angeles, Las Vegas, and San Francisco. So far, Alipay has said that the primary target is not Americans, but the growing population of Chinese students in the United States, and that it is focusing on cities they tend to visit. However, few in the payments industry believe it will stop there.
Ant Financial's efforts to buy the MoneyGram is just a clear example of the bigger ambition and objective. Jack Ma seems to explain the motive of this merger just based on expanding Ant Financial's footprint amid fierce domestic and global competition from Chinese rival Tencent's WeChat payment platform. However, the Committee on Foreign Investment in the United States (CFIUS) rejected the merger proposal on Jan. 2, 2018 based on the concerns over the safety of data that can be used to identify U.S. citizens.
Likewise, China's other mobile wallet giant—Tencent's WeChat Pay—is fighting Alipay furiously for the American market. WeChat Pay has also signed a Las Vegas deal with Caesars. In 2018, Caesars Entertainment will continue to roll out WeChat Pay to all outlets in Caesars Palace and additional resorts within its portfolio. However, they are also using investment strategies besides driving merchants to accept WeChat Pay, and not appear to be as aggressive as Ant Financial aiming at huge merger deals.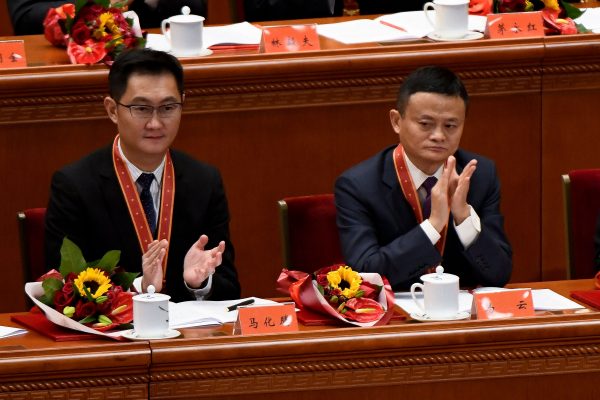 Tencent already holds significant stakes in four U.S. companies—Glu Mobile (online gaming), Snap, Activision Blizzard (online gaming), and Tesla Motors. Tencent made a strategic investment in Snap by buying a 12% stake in the Snapchat maker late last November. It is unclear if Snap and Tencent's WeChat will ever integrate their features, but Snap previously declared that it was at least open to sharing "ideas and experiences" with Tencent. All these companies collect a huge volume of user metadata. A predictable next move by Tencent is to integrate WeChat Pay in the online/mobile gaming system in the U.S. market, followed by offering cloud service and AI technologies to these companies. So, sooner and later, Tencent will have access to all the U.S. user metadata from these companies.
Although Alibaba and Tencent's expansion in the United States seems to target the Chinese populations that are tourists or on the short-term study and working visa, it is evident that Chinese immigrants who are on permanent residence status or naturalized as U.S. citizens have become an important portion of the target population. Moreover, even second or third generation Chinese Americans, American-born Chinese, any westerners who have learned or are learning Chinese, or any business who have operations in China would become an ideal target population for Alibaba and Tencent as well.
China's appetite for a large volume of mobile metadata is an essential part of its ambition to lead the advancement of AI and machine learning globally in the coming few years. Moreover, the progress in AI can be translated into better cutting-edge technologies in communication and biomedical fields, and even political advantage if the data were applied to influence elections. In April 2018, just days after the U.S. Department of Commerce announced the denial order against ZTE, Chinese leader Xi Jinping gave a major speech laying out his vision to turn his country into a "cyber superpower."
What is important to note is that in 2018 both WeChat Pay and Alipay has been ordered by the Chinese regime to connect their QR code payment operations to the semi-official UnionPay system. This indicates that every transaction data on the WeChat Pay or Alipay can be accessed by the Chinese regime through the UnionPay platform. Therefore, even if you use WeChat Pay or Alipay in the United States, your data is still collected by the Chinese regime without your awareness and permission.
Dr. Xiaoxu Sean Lin is a former U.S. Army officer with expertise on infectious diseases, surveillance and global public health. He was the co-founder and former executive vice president of Sound of Hope Radio Network, and hosted talk shows on China's current affairs on New Tang Dynasty TV. Currently, he is the founder and general manager of WQER-LP Radio Station. He is also a frequent news analyst and commentator for Sound of Hope Radio Network, with a focus on global public health, national security and foreign relations related to Asian affairs.
Views expressed in this article are the opinions of the author and do not necessarily reflect the views of The Epoch Times.