The current rise of an active socialist base in the Democratic Party has led some observers to describe what's taking place as an intraparty civil war.
The Democrats began to move decidedly to the left a decade ago with Barack Obama's election to the presidency. Between 2009 and 2017, President Obama governed further to the left than any previous president since Franklin Roosevelt. There was little opposition from fellow Democrats.
The strong showing in the 2016 Democratic presidential primaries of  socialist Sen. Bernie Sanders (I-VT) was another indication that a substantial part of the party—generally referred to as the base—had turned hard left.
More recently, the move to political center stage of Congressional candidate socialist Alexandria Ocasio-Cortez, and her embrace by many leaders of the party including Democratic National Committee chairman Tom Perez, appear to presage an even more important role for socialism in the party's future.
Socialism Popular
Recent opinion polls point to the popularity of socialism. A 2017 survey by YouGov found 37 percent of Americans prefer socialism or even communism over capitalism: "Given the choice, most Americans would opt for a capitalist country. However, one third would prefer to live in a socialist nation. Millennials are the leading force behind this preference with more than four in ten opting for socialism."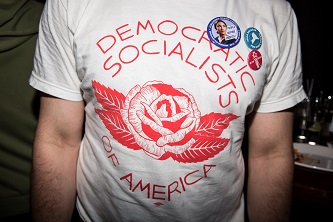 The YouGov study "found that 44 percent of millennials would prefer to live in a socialist country, with another 7 percent saying the same about communism." A Gallup Poll May 6, 2016 revealed that 55 percent of Millennials ages 18-29 had a favorable view of socialism.
Another poll conducted for Fox News in March 2017 identified socialist Bernie Sanders as the most popular individual or group in the country with a 61 percent favorability rating, followed by Planned Parenthood, Sen. Elizabeth Warren (D-MA), Vice President Mike Pence, and Obamacare. A Harris Poll in August 2017 also named Sanders as the country's most popular politician.
A Left-Wing Base
In 2018, the Democratic Party has continued to espouse positions that were once considered socialist.
The most active and increasingly visible part of the Democratic Party, the base, and several of its leading prospective candidates for president in 2020 support proposals like higher taxes on high income earners, more government regulations, aggressive government action to combat climate change, a fast-track pathway to citizenship for illegal aliens, and major cuts in spending on the military. The party's biggest and most universal support is for single-payer health care, recently renamed the more relatable "Medicare for All."
On July 24, Adele Malpass in Real Clear Politics wrote "In an analysis of RealClearPolitics' tossup list of contested House seats, it's clear that the progressive's [sic] approach to health care is catching fire even in the nation's heartland. . . The progressive wing of the Democratic Party is seizing power over moderates and establishment liberals—and it's not just in New York City."
Currently in the House, which has 192 Democrat members, the Medicare for All Act H.R. 676, which would implement a single-payer system in the United States, has 123 Democrat co-sponsors.
On the local level, most Democratic politicians in major cities endorse Sanctuary Cities, the abolition of ICE (Immigration and Customs Enforcement), discouraging and preventing local police from enforcing laws targeting crimes that are considered minor (which reportedly results in a disproportionate number of arrests of people of color), and comprehensive immigration reform (aka amnesty for illegal aliens). Democratic controlled cities including San Francisco are making it legal for illegal aliens to vote in local elections.
On Feb. 28, Ted Rall analyzed the looming intraparty fight in the Wall Street Journal: "A civil war rages among Democrats in the wake of Hillary Clinton's defeat. Mainstreamers are coming under attack from their left flank, with the sharpest broadsides emanating from the postindustrial Midwest. . . The left has growing numbers, enthusiasm and a potent small-contribution fundraising model. As they pull the party away from the center, the perpetually lamented polarization of America will continue."
In recent weeks, the party's left flank has started to visibly flex its muscles. On June 23, Rep. Maxine Waters (D-Calif.) urged a crowd of constituents, "If you see anybody from that [Trump] cabinet in a restaurant, in a department store, at a gasoline station, you get out and you create a crowd, and you push back on them, and you tell them they're not welcome anymore, anywhere."
Push Back
A rising chorus of more traditional center-left Democrats is beginning to express concern. The size and potential impact of this slice of the party are unclear. On July 18, Former Sen. Joe Lieberman, the Democratic Party's 2000 vice presidential nominee, wrote an op-ed for the Wall Street Journal subtitled "Alexandria Ocasio-Cortez hurts the party, Congress and even America."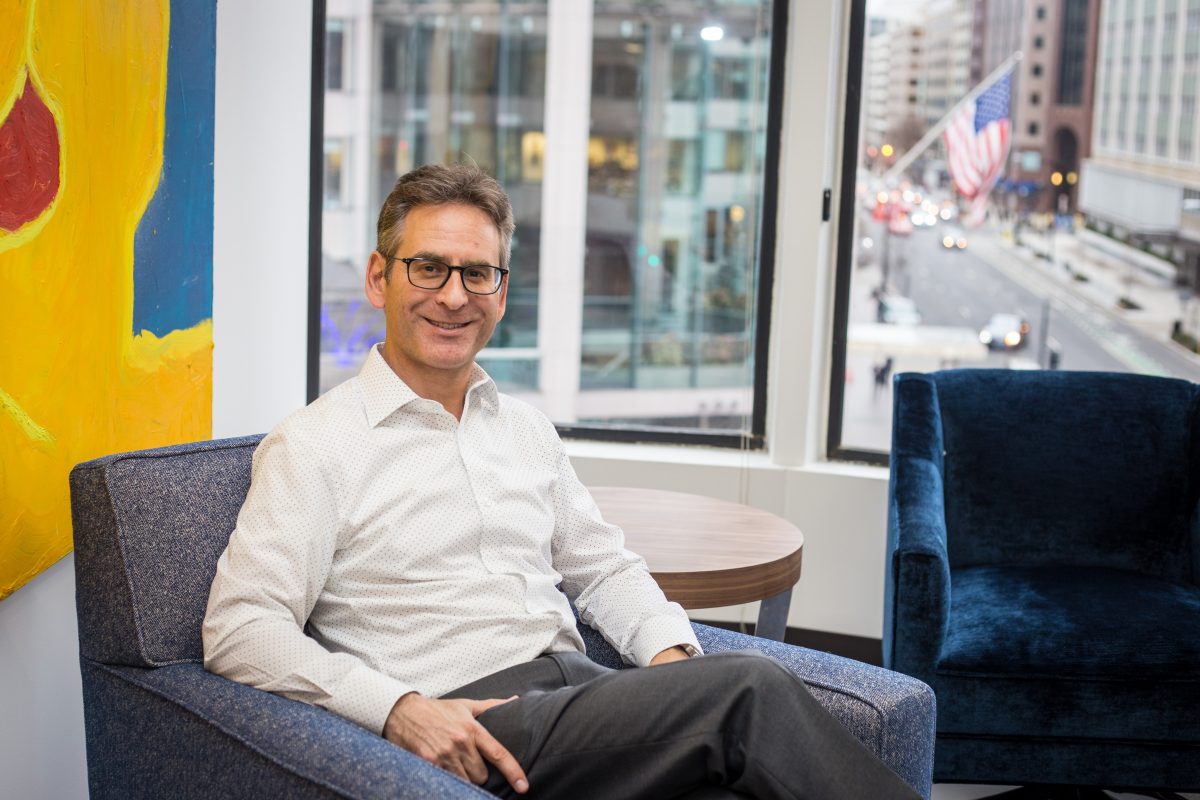 "Ms. Ocasio-Cortez," Lieberman wrote, "is a proud member of the Democratic Socialists of America, whose platform, like hers, is more Socialist than Democratic. . . if Democrats are to regain a majority, it will be by winning swing districts with sensible, mainstream candidates. Ms. Ocasio-Cortez is making that task harder across America."
Top elected party leaders in the Congress, as Lieberman noted, are putting "distance between Ms. Ocasio-Cortez and House Democrats." House Minority Leader Nancy Pelosi (D-CA) and Senate Minority Leader Chuck Schumer (D-NY), for example, have been decidedly lukewarm and cautious in their praise for Ocasio-Cortez, the newest Democratic Socialist in their midst. The Congressional Hispanic Caucus, while still expressing opposition to President Trump, issued a news release on July 13 "Congressional Hispanic Caucus Opposes Bill to Terminate ICE."
Earlier this month, 250 Democrats from key swing states, organized by the  center-left think tank Third Way, met in Columbus, Ohio for an invitation-only three-day Opportunity 2020 conference to strategize a more mainstream Democratic approach to beating Republicans. NBC News reported that the gathering "gave middle-of-the-road party members a safe space to come together and voice their concerns."
"The time has come to mend, but not end, capitalism for a new era," according to Third Way President Jon Cowan. NBC reported, however, that "Notably, the proposed moderate agenda [of Opportunity 2020] does not take issue with the party's broad consensus in favor of abortion rights, LGBT equality, stricter gun control and support for immigrants and a path to citizenship for the undocumented."
Campaigning
The party's most prominent and telegenic new far left voice, Ms. Ocasio-Cortez, joined her mentor Sen. Sanders last weekend in Wichita, Kansas on the first stop of a national tour to pump up the candidacies and turbocharge the fundraising of other progressives and socialists campaigning for election this fall as Democrats. Their initial rally in the Midwest heartland generated large enthusiastic crowds, like the ones that greeted Sanders in his 2016 presidential primary campaign.
On Friday July 20, Sanders told the cheering audience in Kansas "The ideas that we campaigned on which a few years ago were seen to be radical ideas are now mainstream ideas. . . I thank all of you for. . . being part of a political revolution which is sweeping this country."
In response, Republicans appear to be sitting tight for now, while they wait to mobilize their own base and pounce on the Democrats' surge to the left as a key issue in the fall campaign for the control of the 116th Congress.
An early indication of what's to come from the GOP was provided by House Majority Leader Rep. Kevin McCarthy (R-CA) during an interview July 21 on Breitbart News Saturday on SiriusXM Patriot 125. McCarthy said he no longer refers to his opponents as the Democratic Party, but as the "The New Socialist Democratic Party."
Follow Peter Barry Chowka on Twitter: @pchowka