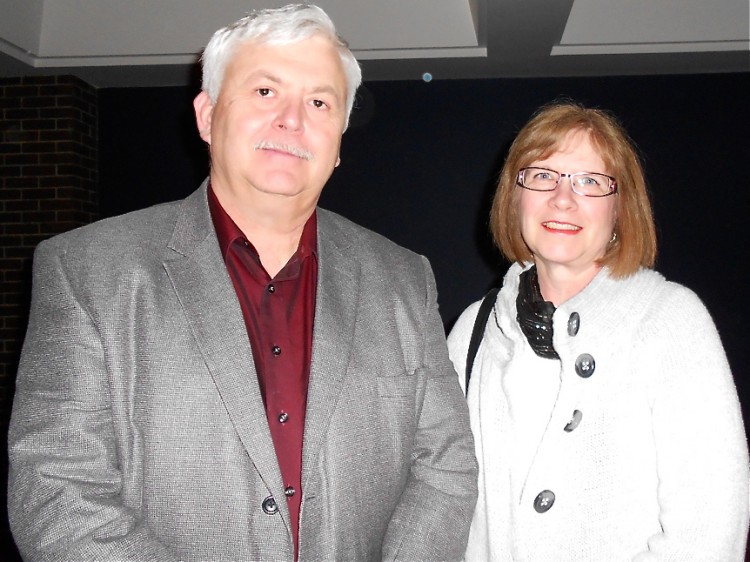 REGINA, Canada—Ed Coulthard and his wife, Denise, were delighted by Shen Yun Performing Arts at Regina's Conexus Arts Centre on Friday night, April 13.
"I think it's very neat. Lots of talent, very colourful, and certainly we're enjoying what we've seen so far," said Mr. Coulthard, an expert on agriculture, during intermission.
"The dancers are very skilled, … with very colourful costumes and very well-coordinated, and very interesting about the history that they're taking and putting into dance," added Mr. Coulthard, director of adaptation and practice change with Agriculture Canada.
It was the couple's first time seeing Shen Yun. The New York-based performing arts company was established in 2006 with the mission of reviving China's traditional culture, believed by the ancients to have been divinely inspired.
It has since toured extensively, bringing the Middle Kingdom's rich heritage to audiences around the world through music and dance.
"I see … such a long history of culture there—5,000 years. So what we see here is the dance, and [Shen Yun is] actually bringing that culture to life over that many of years in such a short period of time. So it's very entertaining and I'm enjoying it very much," said Mr. Coulthard.
"I'm really enjoying it also. It's very entertaining. And just like my husband said, it's got lots of culture," said Mrs. Coulthard, adding that she particularly liked a dance called Lotus Leaves.
"The costumes were so colourful and the way they used—I believe it's a fan—to make the leaves and things like that. I really enjoyed that one."
Her husband was most impressed with How the Monkey King Came to Be. The Monkey King is the central character in China's classic novel, Journey to the West.
"It relates to … the spiritual beliefs and connecting heaven and earth," he said.
"I liked the humour that goes with the dance as well. You have to have a lot of talent and skills to be able to have both in terms of culture and very aesthetic dancing, but actually being able to apply humour as well."
Both said they were looking forward to the second half.
"A lot of talent here, and a lot of history," said Mr. Coulthard.
Reporting by Fany Qiu and Joan Delaney.
Shen Yun Performing Arts has three equally large companies touring the world. Shen Yun Performing Arts Touring Company will next travel to New York to perform at the David H. Koch Theater at Lincoln Center from Apr. 18 to Apr. 22.
For more information, visit ShenYunPerformingArts.org.