Commentary
The impact of COVID-19 directions on the lives of people is truly staggering.
The interminable lockdown and border closures have wrought havoc and inflicted misery on many people. Each day, people are inundated with fluid and ever-changing COVID-19 directions, which, however, are hardly transparent.
This idea of constant change was captured perceptively by Michael Dimarco in an article in the Spectator Australia, stating that, "One of the great ironies of the COVID-19 pandemic is how consistent Western governments have been at providing inconsistent health advice."
The ever-changing nature and lack of transparency of the COVID-19 directions have made it difficult for people to plan their lives. It may also have adversely affected the nature of Australia's liberal democratic system.
In an interesting article published in The Atlantic, Conor Friedersdorf admits that "Australia is undoubtedly a democracy, with multiple political parties, regular elections, and the peaceful transfer of power." However, he still questions whether this remains so:
"But if a country indefinitely forbids its own citizens from leaving its borders, strands tens of thousands of its citizens abroad, puts strict rules on intrastate travel, prohibits citizens from leaving home without an excuse from an official government list, mandates masks even when people are outdoors and socially distanced, deploys the military to enforce those rules, bans protest, and arrests and fines dissenters, is that country still a liberal democracy?"
Friedersdorf's question implies that the unrelenting and inflexible use of power has transformed Australia into an illiberal police state characterised by bureaucratic zeal and lack of transparency.
For sure, one can only be amazed by the unpredictability and absurdity of some directions imposed by Australia's health bureaucracies on people. Two examples will suffice to illustrate this point.
First, if residents from New South Wales want to relocate to the state of Queensland, they must complete a Border Declaration Pass including evidence of their residency. They will then be provided with an allocated entry date and designated entry airport to enter the state.
Normally ten days are required for a response. However, Queensland authorities have announced that this period could be extended because of the many applications for relocation.
There is also scant information on the number of quarantine rooms and when they could be available—which in turn, will affect any delayed relocation plans (which are significant endeavours for families and individuals).
Second, alcohol deliveries to residents in certain apartment blocks in NSW are being policed heavily with limits on the daily consumption of drinks. For example, in some housing units, residents are only entitled to one six-pack of beer in some housing, or one wine bottle, or a 375ml bottle of spirits a day.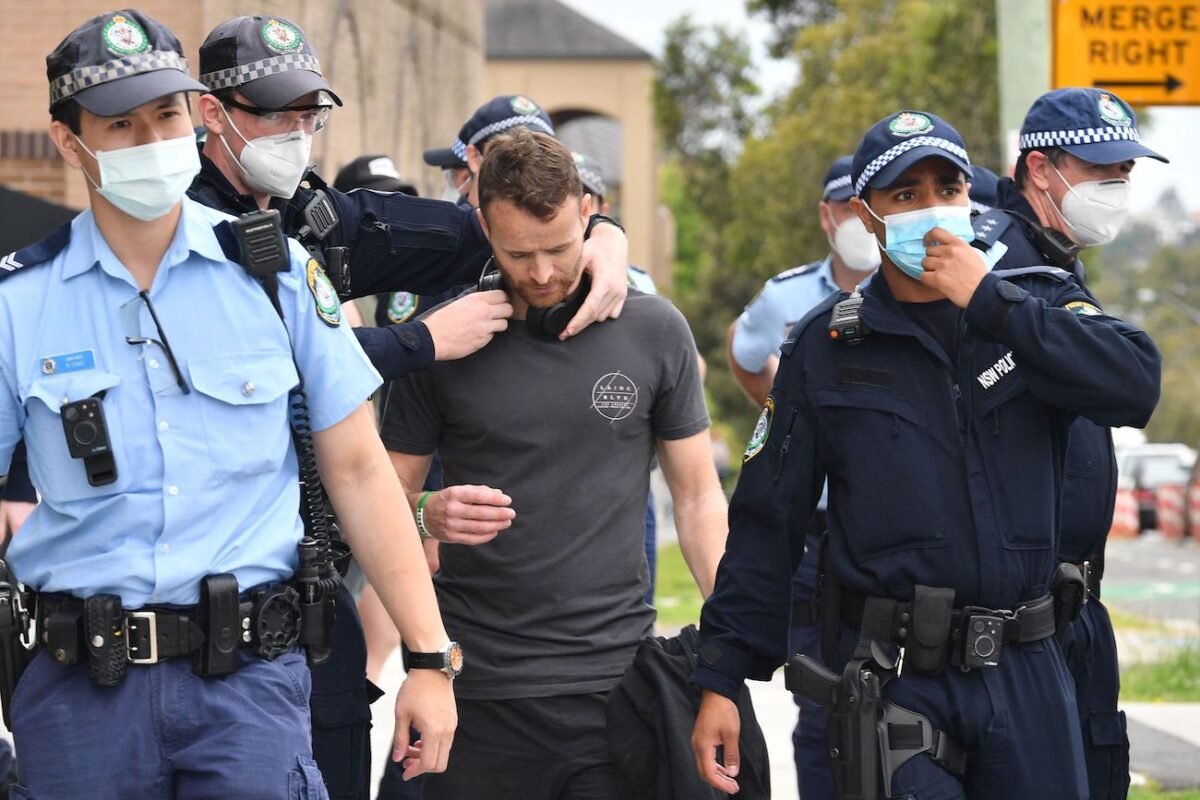 This rule was introduced to ensure the safety of their staff and residents. But how can the police enforce such an edict? Do they intend to check the shopping orders of every resident? Or perhaps police involvement will not be necessary, considering the widespread snitching that is occurring in the COVID-19 era?
These directions have fuelled the media's doomsday predictions of a growing two-tier society in Australia.
The Premier of New South Wales has warned that, "Unvaccinated people in New South Wales could be barred from locations and denied movement freedoms even after the state achieves 80 percent double dose vaccination" and that, "vaccine-hesitant residents … will not be able to 'let everybody else do the hard work and then turn up' for equal freedoms."
In the same vein, the Deputy Premier of New South Wales boldly declared that businesses that accept unvaccinated people would be subject to hefty fines.
Private employers are also being encouraged to require their workforce to be vaccinated. For example, Qantas has announced that all people who want to fly internationally, including its workforce, will need to be vaccinated.
These are draconian mandates, which will result in a two-tier society where some people will be more privileged than others, involving the distribution of burdens and benefits simply on the ground of people's vaccine status.
The intrusive intervention of the health bureaucracies into the lives of law-abiding citizens reveals that governments have shamelessly embraced paternalism as a principle of legislation. Moreover, implementing this principle results in the imposition of unpopular and burdensome health decisions that individuals should make themselves.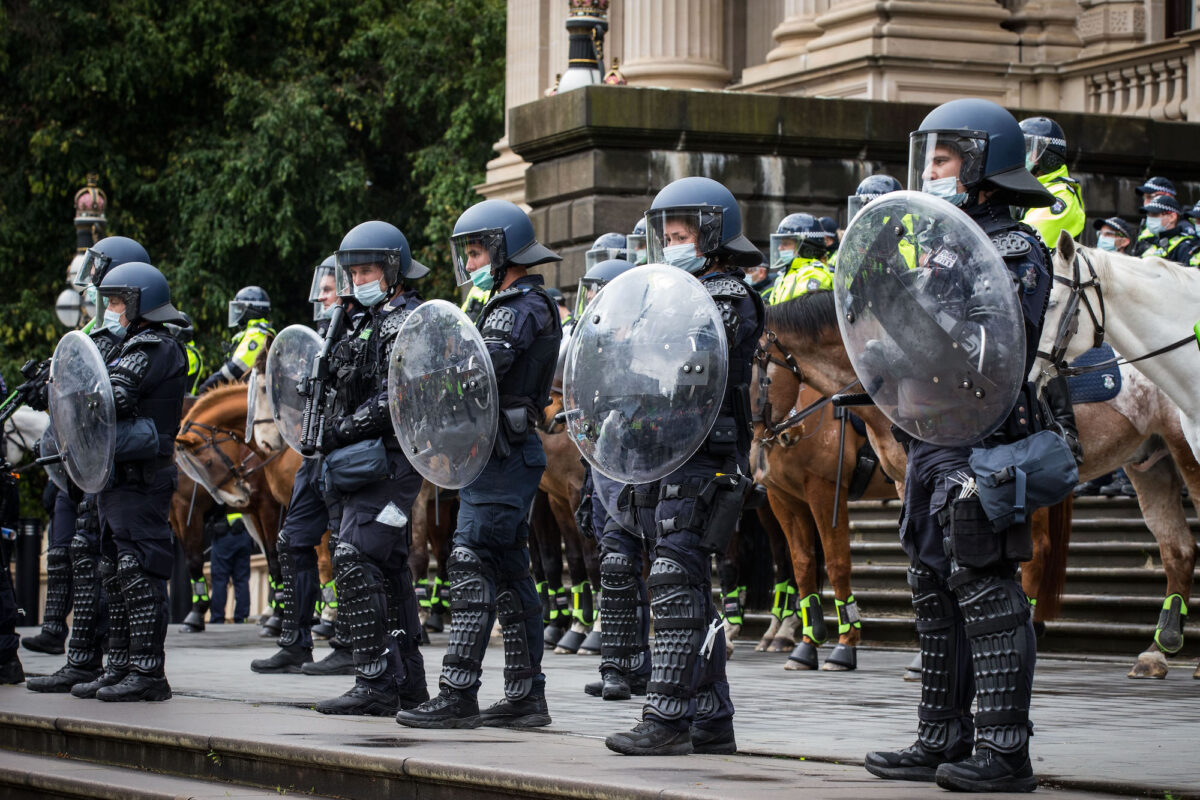 Health bureaucracies and politicians are, in effect, embracing the Nanny State, which seeks to achieve its objectives by prescriptively controlling, forbidding, or compelling the behaviour of individuals.
In the context of COVID-19, the Nanny State coerces its citizens, sometimes against their will, to vaccinate or to be relegated to the status of second-class citizens.
Nanny States can be described as the tendency of governments in the COVID-19 era to treat their "citizens as children in a nursery" by supervising and influencing their choices according to the health authorities' view of their well-being.
Underlying this philosophy is the notion that the state can make better choices for citizens than citizens can make for themselves.
This worldview seeks to protect people even where they do not want protection, "overriding consumer preferences to improve public health," according to legal scholar Katherine Pratt.
The daunting prospect of a two-tier Australian society is that, even when the pandemic has receded, Australia will have irretrievably changed for the worse. This is because fundamental rights will become even more dependent on the government's generosity and could quickly be taken away at the slightest provocation, especially in the field of health.
The legacy of COVID-19 is to deface Australia forever while potentially transforming it into an illiberal state.
Views expressed in this article are the opinions of the author and do not necessarily reflect the views of The Epoch Times.