JERUSALEM—The rivalry between Tel Aviv and Jerusalem, Israel's two most populous cities, is legendary. It's been chronicled in popular song, countless media stories, the movies, and literature. Often characterized as a cloistered city that feeds off of religious and ethnic tensions, Jerusalem seems to be turning the tables by taking its idiosyncrasies and milking them for their business worth.
In the span of just a few years, Jerusalem has grown into the role of a dark horse champion in the highly competitive global market of startups. Home to more than 500 startups in all stages, over 200 of those were founded from 2014 to 2015. The city has an ample network of accelerators, investors, co-working spaces, talent, academic institutions, mentors, government support, R&D centers, and events.

In 2015, Jerusalem was listed as one of the top 50 startup hubs in the world by the Compass report and the No. 1 emerging tech hub in the world by TIME. MassChallenge, the prestigious startup accelerator program based in Boston, launched one of a handful of global projects in Jerusalem's city center at the start of 2016.
People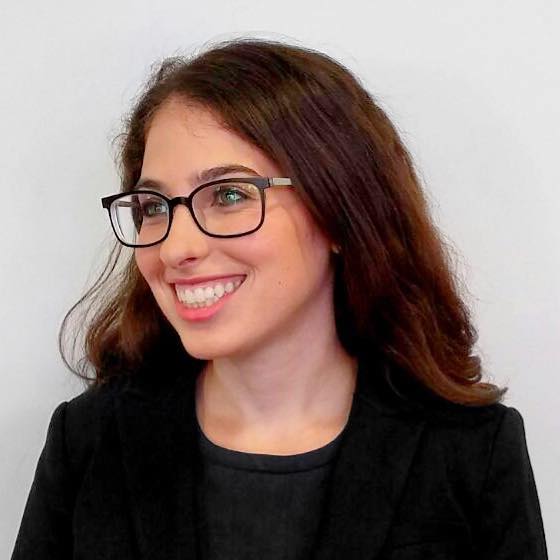 Some credit the city's people for the breakthroughs. Helen Wexler, manager of Jnext, is one of them.
"It was such a grassroots effort of a small group of crazy people who thought there could be startups in Jerusalem, such a feeling of camaraderie of people working together," said Wexler. Jnext is a project of the Jerusalem Development Authority established three years ago that works to create a supportive environment for entrepreneurs in the city.
Though it still can't quite compete with the top-ranked startup hub of Tel Aviv, Wexler and others believe Jerusalem has something special to offer.
"In Jerusalem you'll have competing venture capital partners working together because," she said, adding that the motivation is often simple mathematics. Jerusalemite entrepreneurs understand that there's a bigger piece of the pie to be had by banding together.
Wexler also credits part of the city's recent advances as due to a startup ecosystem (the compendium of available human, financial, educational, and technical resources) with strong academic institutions. It is home to the Azrieli College of Engineering Jerusalem, the Hebrew University of Jerusalem, the Bezalel Academy of Arts and Design, and Hadassah Academic College.
Jerusalem's nascent startup scene is linked to its mix of people. The population of almost 1 million people comprises more than 320,000 Arabs and over 525,000 Jews and other ethnic and religious groups.
That diversity, which sometimes leads to tensions, is being exploited as an engine for growth in Jerusalem's startup ecosystem.
"Diversity is important—we have Arabs, Haredi, a very strong presentation of women," said Wexler. "I think diversity is really important for creativity and innovation."
In other industries where the conflict in the region and religious differences might cause distance, it helps the startup scene in Jerusalem to thrive. Wexler believes that comes from the unique nature of the entrepreneur world.
"I think the language of startups and innovation and entrepreneurship is a commonality. Anytime there is a commonality between people, there's obviously a potential for bridging and having mutual interest."
There's money in the recent successes, too. In the past two years alone, Jerusalem startups raised over $469 million in capital.
The message is clear: Jerusalem is open for business.
Business Kibbutz

Just ask the startup boom's unofficial spokesperson, Hanan Brand. A former investment manager at leading venture capital firm Jerusalem Venture Partners, he now works with Cornerstone Venture Partners. In 2012, Brand co-founded the umbrella organization Made in JLM with Uriel Sharaki and Roy Munin. The nonprofit, volunteer organization connects and provides resources and support for the startup and tech ecosystem in Jerusalem.
For Brand, a powerful asset of Israel's capital city is its population.
"If you come from outside, you hear Israelis talk about how Jerusalem is different from Tel Aviv and the south. It's more about the people," said Brand. "There are people who love Tel Aviv, it's great, if you love it, go live there. There are people who love a different kind of life. When I go to Tel Aviv, I think everyone looks the same. The people in Jerusalem are a bit different."
One of the more notable differences is the amicable atmosphere that Brand and others compare to village or kibbutz life. A kibbutz is an Israeli communal settlement, typically a farm.
"We call it the business kibbutz," said Brand, who adds that the startup community includes a comparatively high percentage of women, secular and ultra-orthodox Jews, including Arab residents from East Jerusalem. "People are helping each other—everyone knows each other."
Evidence of that is the 120 leaders in the startup community who are part of a group on mobile chat tool WhatsApp, dubbed "Jerusalem Tech Stars." They frequently exchange information about business delegations, pass along investment tips, and share notes about upcoming events and important deals.
The Made in JLM website also has a home for information about events: an interactive calendar to which anybody can add an upcoming event, which helps prevent overlap. There's good reason for such a tool. In one year, between 2014 and 2015, the number of startup-related events in Jerusalem went from about 30 to about 330. The recent Forbes Under 30 conference alone included a slew of events so numerous that it was impossible for anyone to attend everything.
Success

There are other reasons that leaders in Jerusalem's startup community have some swagger in their step over the city's startup ecosystem. Just in the past five years, some locally grown companies and technologies have enjoyed international success.
Jerusalem-based Mobileye, the smart technology that assists in safe driving by sensing potential collisions, is widely considered to be the future of driverless vehicles. According to the company, at the end of 2014 it was integrated into about 3.3 million vehicles and by the end of 2016, 20 car manufacturers will have installed Mobileye into the serial production of 237 car models. This year will also see the first hands-free capable driving at highway speeds and in congested traffic situations using Mobileye.
Another success story is Lightricks. Yaron Inger, a co-founder and the company's CEO, is a firm believer in the special facets of Jerusalem. Started by a group of Ph.D. dropouts who met in the labs of Hebrew University, Lightricks created two of the most successful paid apps in the world: Facetune and Enlight. Both are used for highly realistic edits of mobile photos, and are ranked as the 15th and 60th most popular paid apps, respectively, in the Apple store.
Though the Lightricks team is not from Jerusalem originally, they are now firmly rooted in the local startup scene.
"I have a lot of friends who have startups in Tel Aviv; they still tell me to move to Tel Aviv," said Inger. "We are in Jerusalem for a reason: We love Jerusalem."
Inger points to the main difference between the two cities that there is a sense of strong "community."
"Everything feels like family," Inger said of Jerusalem. "People want you to succeed, it's not competitive."
In addition to Made in JLM, a driving force behind the changes of the last few years is the Jerusalem Development Authority (JDA), a statutory corporation legally established in 1988 to promote and advocate for Jerusalem through projects and ventures. They are home to Jnext and BioJerusalem, a center set up 10 years ago to promote clusters of bio-med companies in Jerusalem as an engine for economic growth. They also support the AtoBe Accelerator at Azrieli College of Engineering.
Shai Melcer, executive director of BioJerusalem, describes the current level of activity in the startup and business landscape in Jerusalem as "dumbfounding." He points to Jerusalem's strengths in biomedical research, high volume of published medical papers, and comparative activity to the same industry in Boston.
But he also notes that the city has a unique set of strengths and weaknesses.
"It is at the end of the day, the largest city in Israel, with the largest diversity of population, with the largest diversity of needs," said Melcer. "There are special challenges in Jerusalem; it does require extra attention."
Melcer, like other advocates of the city's recent successes, points to the long-term impact of the research environment. For decades, Hadassah Medical Center and Hebrew University have worked together to create a powerhouse of biomedical research and advancements, longer than any other two institutions in Israel. Hadassah's Ein Kerem campus in the southwest of the city is home to world-class research, industry, and the Jerusalem Bio-Park, which is home to 12,000 square meters (129,167 square feet) of startups.

"That's the magic of Jerusalem—having all this power, the companies, Hadassah, and Hebrew University together, where people can interact and have meetings, without it being an out-of-the-office day."
According to Melcer, that type of access is unrivaled among university campuses throughout Israel. He says that it is indicative of other industries in the city.
"That's just a microcosm of what we find in the rest of Jerusalem."
Despite the fact that Jerusalem harbors the most biomedical assets in Israel and what Melcer describes as a "huge number of companies" founded in Jerusalem based on intellectual property, there remains an image problem.
Many graduates of the city's universities and colleges struggle to find the kind of palatable jobs that can attract and keep young professionals and eventually their families in the city. The competition with the job market in the greater Tel Aviv area is fierce.
That's where ventures like BioJerusalem, Jnext, and Made in JLM come in.
"The end point of all of this is having more high-quality jobs for the hundreds of graduates each year who come out of local schools," said Melcer.