Let's make every day Earth Day!
Special Events:
Officially Earth Day is April 22, but don't let that limit you. It has taken a long time for environmental issues to become hot and trendy, but the time is finally here. Healthy foods are battling obesity and other illnesses, recycling and composting are front and center, and at last the need to seriously address climate change has overcome the naysayers. The Green Festival at Jacob Javits Center on April 24-26 can provide lots of information. For more info: greenfestivals.org

Music:
If you missed her as Evita on Broadway, you may have another chance! See Patti LuPone or Patti Alone as she says—alone, except for a loving, loyal audience, and the six guys on stage with her whom she pays! The six are excellent musicians, and excellent, too, are her arrangements and her musical director, Joseph Thalken. The lady with the fabulous voice and awesome show makes regular stops at 54 Below, better known as Studio 54. The venue is beautifully intimate, the food great, with and every seat allows a full view of the stage.  For info: pattilupone.net

April marks the 100th anniversary of the birth of Billie Holiday or Lady Day. There were many celebrations to honor just how rare a gift she had, but one of the best was at Jazz at Lincoln Center with pianist Peter Martin, the musical director for a great quartet also featuring Melissa Aldana on tenor sax, the great Robert Durst on bass, and Ulysses Owens, Jr. on drums. Singers Andy Bey, Molly Johnson, and Sarah Elizabeth Charles joined to perform some Lady Day standards, including "God bless the Child." There is never mistaking the unforgettable and soulful voice of Billie Holiday whenever it is heard.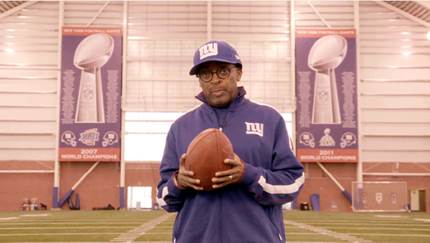 Film:
Founded by Robert DeNiro and Jane Rosenthal, the Tribeca Film Festival started after New York suffered the World Trade Center disaster in 2001, and it has grown into one of the country's most important film festivals. Celebrities abound in New York to support the plethora of films. Tribeca Film Festival runs until April 26. For schedules, venues get info: tribecafilm.com

Theater:
"An American in Paris" is a dancer lover's delight as Robert Fairchild (who plays Jerry Mulligan) from the NYC Ballet and Leanne Cope (playing Lise Dassin) of U.K.'S Royal Ballet, dance, sing and act their way into the hearts of the audience. It is probably unfair to compare this show with the classic Vincent Minnelli film because it is enjoyable on its own merits. Not as much pizzazz, perhaps, but plenty of dance and romance. For info: anamericaninparisbroadway.com.
Comments: Contact Nanci Callahan at ecofest1@gmail.com