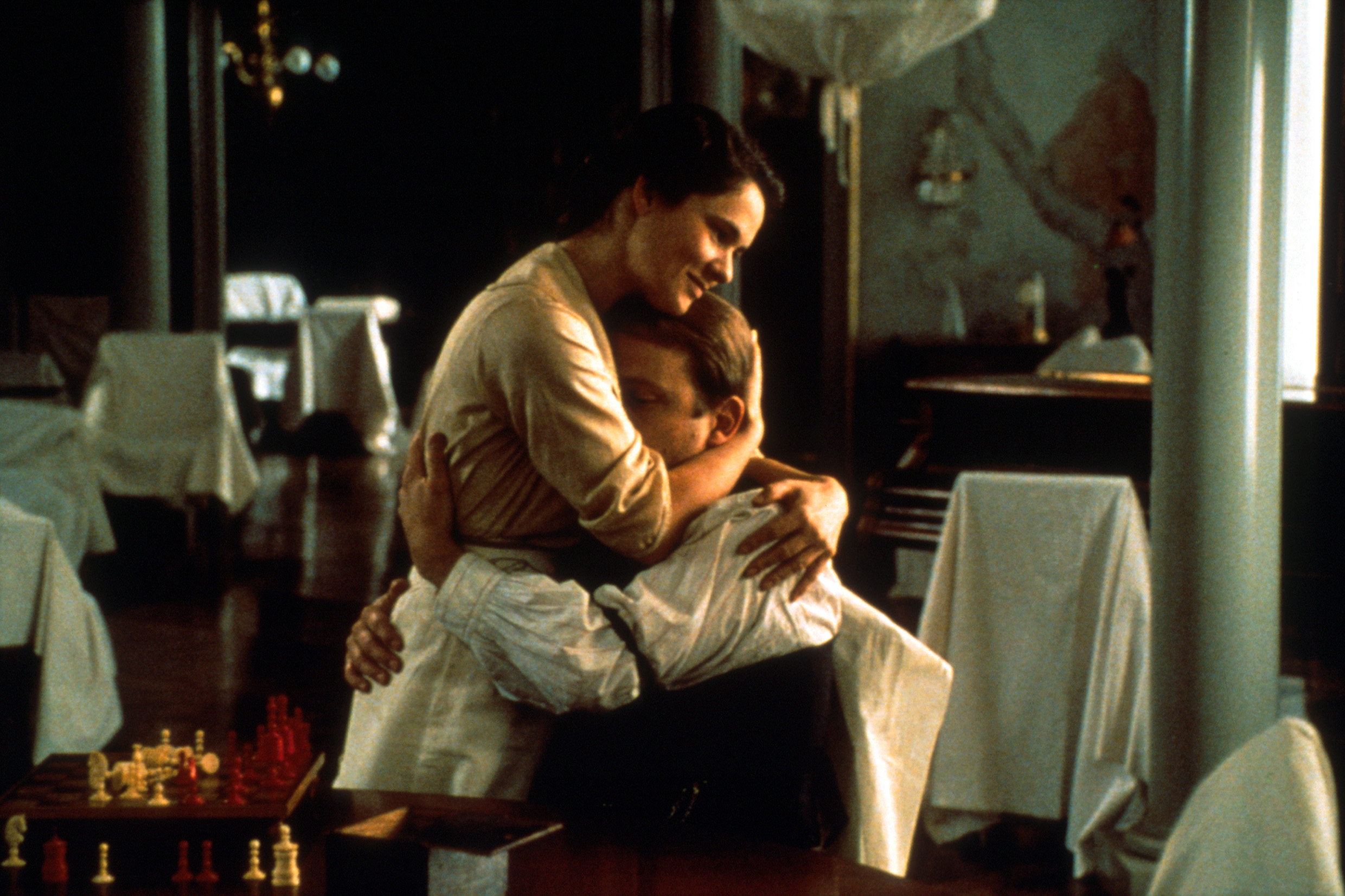 Previously released on VHS in 1992, The Best Intentions DVD brings the viewer closer to the cinematic experience that won this emotive film the coveted Palme d'Or at Cannes.
The film follows the trial by tribulation that Ingmar Bergman's parents' love endured under the pressure of the Great Depression and Sweden's rigid class system, from their meeting a decade earlier to just before Bergman's birth.
In the opening scenes Danish director Bille August introduces us to familiar themes that characterised Ingmar Bergman's films. It is made clear that "impecunious theology student" Henrik Bergman (Samuel Fröler), Bergman's father-to-be, has a deep resentment for the upper classes; nurtured by the abandonment to poverty that his rich grandparents visited on him and his mother. This loathing contrasts with a reluctant admiration for his "inhuman" grandfather, now reduced to begging for forgiveness toward Henrik's dying grandmother, even offering to make up for the financial transgressions.
Though the details of these transgressions are not revealed, these conflicts and tensions are carried throughout the film as Henriks' infatuation with a beautiful rich girl brings him in contact with society's upper echelons, time and again.
Enter Anna (Pernilla August, who won Best Actress at Cannes in 1992), Bergman's mother-to-be. At first a picture of femininity and kindness, we discover she is also more like her mother, and typical of Bergman's leading ladies, strong willed and defiant of any one who challenges what she considers right.
Issues of class struggle, love, depression, hope, rigid belief, stubborn notions but ultimately benign forgiveness play out against a backdrop of classic and beautiful Swedish landscapes.
Classically shot in Bergman-esque style, August gives us time to ponder, enjoy, or revile the deeper meaning of the themes and vistas depicted. He brings together some of Bergman's most important personal discoveries and collaborations such as with actor Max Von Sydow, who plays Anna's kind grandfather, in this touching portrayal.
Bergman said of this episode in his life, "In these settings I encountered my parents. Not the mystical figures I've already struggled with for so many years of my adult life, but two young people … The amazing advantage from my point of view was that I made friends with both my father and my mother before they managed to disappear."
This film witnesses the culmination of a lifetime's achievement for Bergman, from germination, through struggle and onto fruition, the path of understanding … and forgiveness.