Social platforms like YouTube are revolutionizing the beauty industry, allowing smaller brands and online stars to reach audiences in unprecedented ways. But for cosmetics giants, breaking through that digital noise has become a major challenge.
"We are trying to stay in the game. And it is all evolving so quickly. Every day is different and everything is constantly changing," said Jane Lauder, president of cosmetics brand Clinique and the granddaughter of Estée Lauder, the founder of Estée Lauder Companies, Inc.
The shopping habits of younger buyers are very different from those of baby boomers and Gen Xers, according to Lauder.
"My generation [Gen X] and older would probably see an advertisement, get some information, go into a store and buy it. … But shopping habits of younger generations are different. They do more research, they are armed with information, and they make decisions on their own versus looking for advice at the point of sale," she said.
Younger shoppers are more influenced by their friends and social media. They are inspired by YouTube influencers, or so-called vloggers (video bloggers), whose reach and influence is enormous. 


Shoppers between the ages of 18 and 34 now represent nearly 29 percent of the total beauty market, according to Karen Grant, a global beauty industry analyst at The NPD Group, a market research company.
It is a significant and fast-growing demographic that big brands are still trying to figure out, she said.
"One of the challenges is that there are so many voices today," Grant said. "In the past, the big brands commanded the voice. They could afford to be in the magazine so they had more visibility. Today, everyone can be online. So you don't own the space anymore. You can't command more attention by just being big."
YouTube Stars
Social media, particularly YouTube, has created hundreds of beauty celebrities, including vloggers Michelle Phan, Kandee Johnson, and Bethany Mota, in the last several years. Makeup tutorials by these vloggers are among the most-viewed videos in the beauty category on YouTube and have a direct influence on shoppers.
YouTube stars are more popular than Hollywood celebrities among American teenagers, according to a survey of 1,500 teens aged 13 to 18, commissioned by Variety.
So some of these social media stars have created their own beauty brands. Kylie Jenner, who was in the top 10 most-followed celebrities on Instagram last year, launched her own cosmetics line in 2015.
Keeping Up With the New World
In order to compete with these young upstarts, big companies like L'Oréal and Estée Lauder have to look beyond the traditional channels, like magazine or outdoor ads. They need to adapt to emerging trends and master new techniques to maintain their market shares.
"When we look at the United States and many Western markets, Facebook, YouTube, and Google are the prime areas that we focus on," Lauder said.
Instagram, as well as Snapchat, are also growing, she said.
Clinique, along with other big brands, responded to the YouTube trend by signing deals or partnering with the digital stars.
According to Lauder, user-generated content provides a big marketing opportunity as well.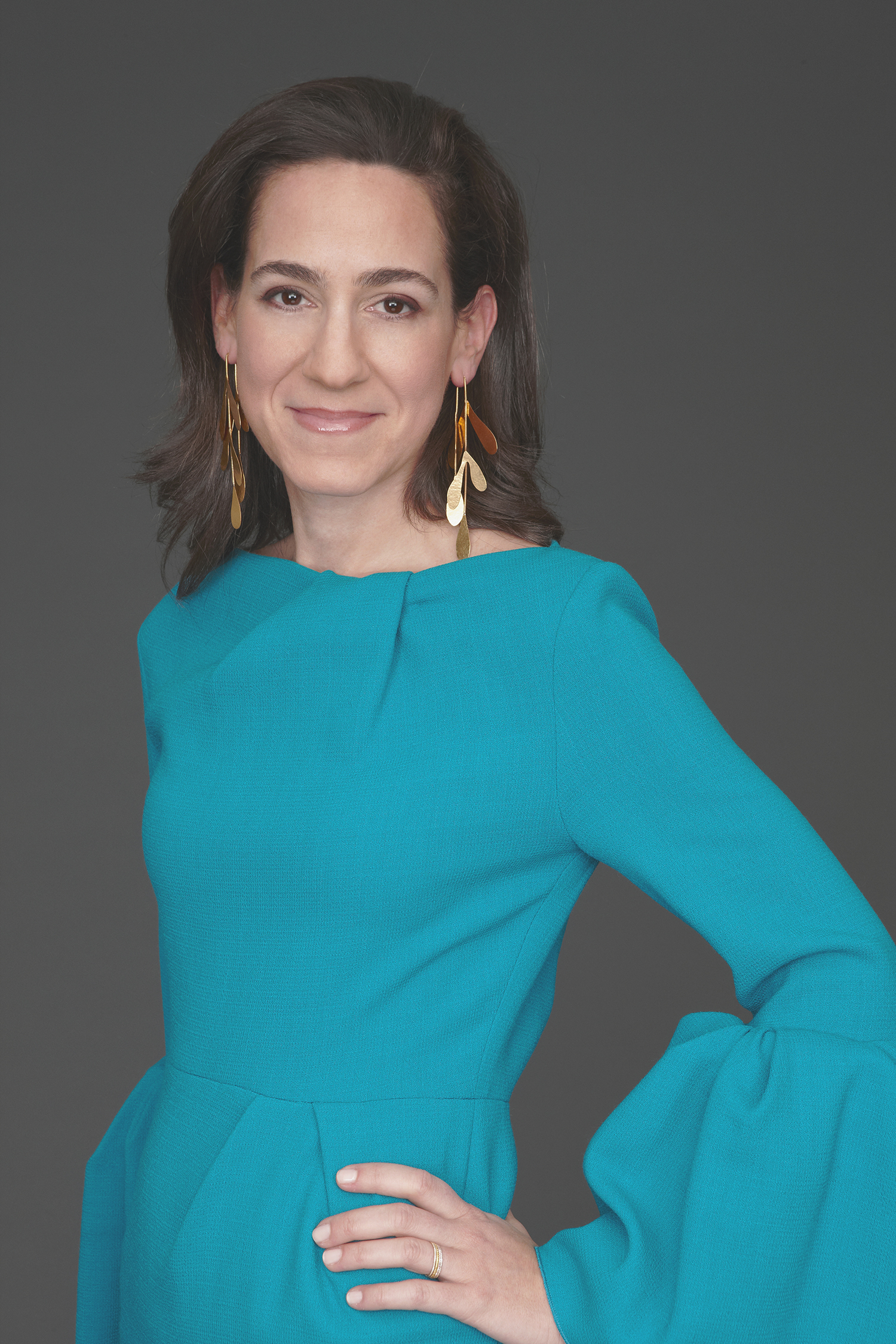 "We have spent a lot of time figuring out how to encourage more user-generated content. I recently did a video on my own. It is hard, it is not so easy to do. So we are encouraging customers to generate videos," she said.
Younger consumers constantly look for what is new and what is different, so niche brands can be more appealing to them, said Grant. 
As a consequence, the big cosmetics giants are shifting their traditional media and advertisement budgets to digital. And to avoid losing market share to new independent brands, both L'Oréal and Estée Lauder gobble up small companies.
Founded in 1946, the cosmetics giant Estée Lauder today owns 29 brands, including Bobbi Brown, Clinique, Estée Lauder, MAC, Origins, and Lab Series. The company recently added the Too Faced and Becca brands to its portfolio.
The more you can understand your customers, the better job you can do of creating products that are appealing.
, Global Brand President of Clinique
Shopping habits of younger consumers also shifted the focus from anti-aging skin creams to makeup in recent years.
"We have not seen growth in the anti-aging category in the last two years. But we have observed a tremendous boom in makeup and complexion-related products," Grant said.
More than 70 percent of the sales growth in beauty products comes from makeup and this trend is mainly driven by younger consumers and social media influencers, she said.
The Power of Word-of-Mouth
Cosmetics legend Estée Lauder was a natural saleswoman and marketer. Today, many marketing strategies that her company uses still resonate with her sales strategy and philosophy.
"From my grandmother's point of view, what made her successful was to understand the customers. … She spent a lot of time in stores at the time. That's how you can really know your customers," Lauder said.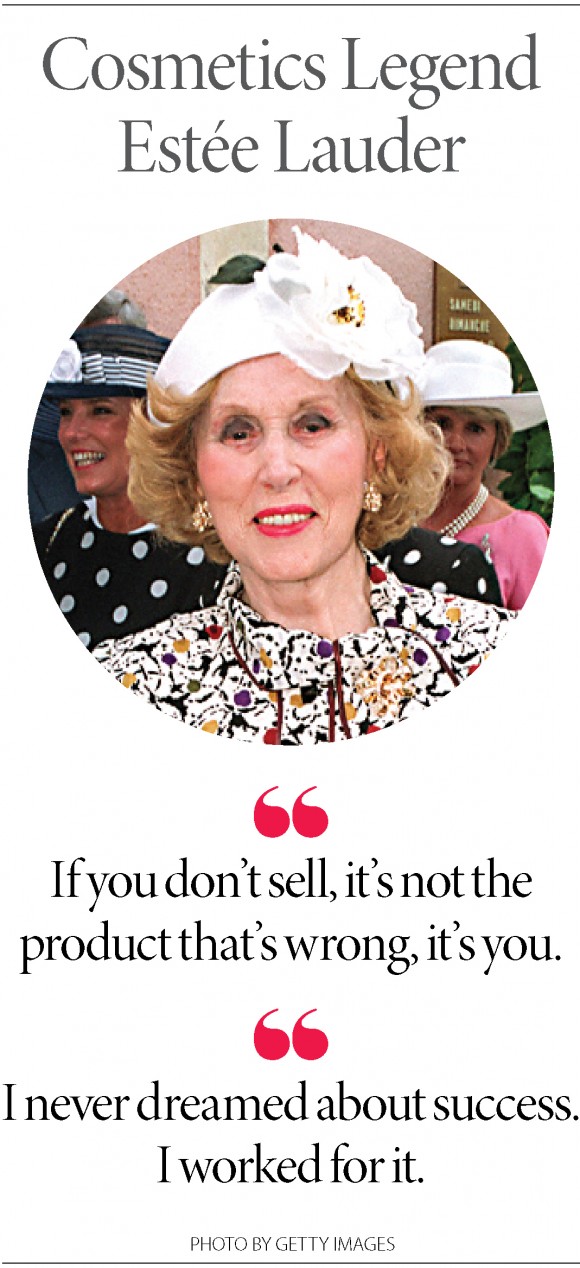 Today, social media enables customers to express their views online, a good opportunity for consumer brands to better know their target market.
"The more you can understand your customers, the better job you can do of creating products that are appealing," Lauder said.
Decades before social media, Lauder's grandmother believed in the power of word-of-mouth. She knew that women who liked her products would spread the word. Her famous expression was "Telephone, Telegraph, Tell a Woman."
Social media helped word-of-mouth to become powerful again.
According to Jane Lauder, word-of-mouth is still the most effective form of marketing, and her company is able to harness it with social media.
Clinique, for example, adopted a unique way of sharing knowledge about the brand: Its beauty consultants who work at the point of sale in stores also work as brand advocates through digital and social media. They have vlogs and blogs that talk about all aspects of skin care and beauty tips.
"The activities may change but the thoughts remain the same," Lauder said.