Japanese residents in Hokkaido, North Japan, were woken up to wailing sirens on Friday morning as North Korea fired a ballistic missile over the country.
The sirens blared, "Missile launch! Missile launch! A missile appears to have been launched from North Korea," as a text was sent to all phones in the area that warned of the launch.
It's the second time North Korea has fired a projectile over the country in about two weeks, and it comes a day after Pyongyang threatened Japan, saying it should be "sunken into the sea."
American travel vlogger Matthew Galat was abruptly woken up by the sirens in Japan on Friday morning. At first, he didn't understand what was going on. He eventually managed to translate the Japanese message on his phone.
Galat, who is currently bicycling around the world, recorded this live video of the hair-raising moment from Lake Toya, Hokkaido in Japan.
He told BBC5 that he initially thought it may have been a tsunami or earthquake alert. The missile went over Hokkaido and landed in the Pacific ocean.
Japanese Prime Minister Shinzo Abe told reporters that the international community should unite to send out a "clear message" to North Korea.
"We need to have North Korea understand that they will have no bright future if they keep going this way," he said, reported the Japan Times.
The missile traveled around 2,200 miles and is said to be the farthest a North Korean "overground" ballistic missile has ever traveled, said Joseph Dempsey of the International Institute for Strategic Studies via Twitter. The 2,200-mile missile "flight is clear indication"  that North Korea "has range—not necessarily accuracy—to follow through" on attacking Guam, a U.S. territory, Dempsey noted.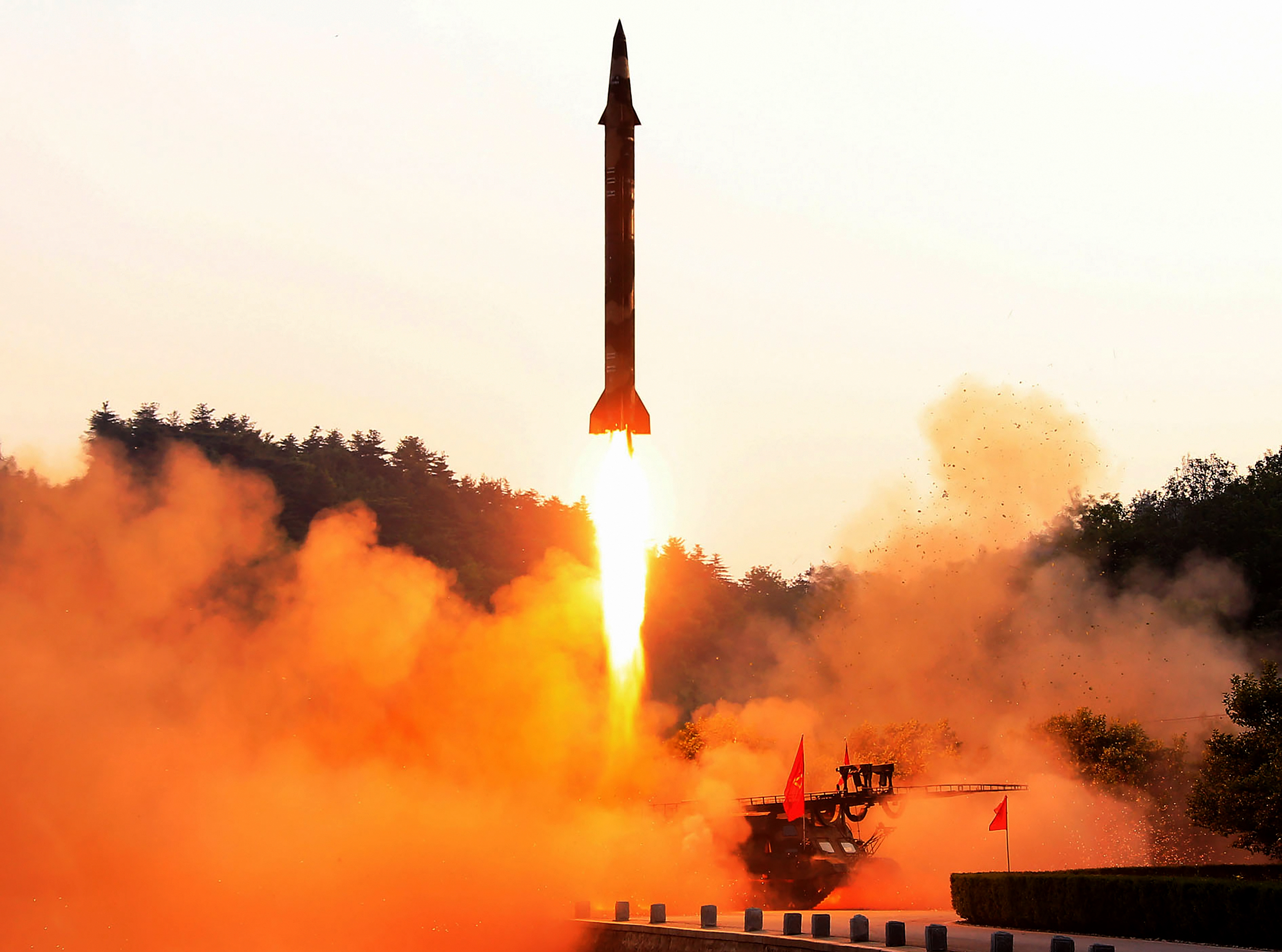 Japan didn't attempt to shoot down the missile as no damage to Japanese territory was expected, Chief Cabinet Secretary of Japan Yoshihide Suga told reporters at a news conference.
A previous missile was shot by the reclusive, communist regime over Japan on Aug. 29. That one also went over Japan's northern Hokkaido island and landed in the Pacific Ocean.
Abe and his South Korean counterpart, President Moon Jae-in, spoke over the phone on Friday evening and agreed to apply more pressure on North Korea, according to Japanese public broadcaster, NHK.
Abe plans to meet with Moon and President Donald Trump in a summit meeting in New York at the U.N. General Assembly next week.