MONCTON, New Brunswick—The Automobile Journalists Association of Canada's (AJAC) EcoRun event—now in its seventh year—is an eco-friendly drive that showcases a disparate group of fuel-efficient vehicles presented by popular OEMs. Each vehicle is available or, in the case of the Honda Clarity Fuel Cell and the Smart EQ, will soon be available to the public.
There are no categories, absolutely no separation or segregation of mainstream and luxury vehicles, nor any winners decided in the end. It's neither a competition, nor a race. To be 100 percent clear, the purpose of the EcoRun is to help inform consumers of alternative options to conventional internal combustion engines and everything else currently available to the masses in Canada.
This is a public demonstration to provide potential buyers with facts and information on a broad range of energy-efficient vehicles and technology currently available. There's absolutely no limit to the size of vehicle a recognized automotive manufacture may enter.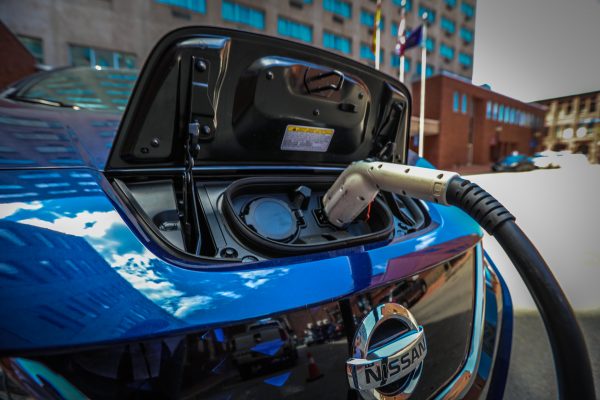 The vehicles entered range from city cars to trucks and powertrains come in many different forms including pure electrics (BEV), conventional and plug-in hybrids (PHEV), diesels, hydrogen fuel cells (FCEV), and the aforementioned internal combustion engine. OEM's chose to enter 20 automobiles of every shape and size including: Chevrolet Bolt EV; Chevrolet Equinox Diesel; Chrysler Pacifica Hybrid; Ford EcoSport 1.0L EcoBoost; Ford Fusion Energi; Honda Clarity Fuel Cell; Honda Clarity Plug-in; Hyundai Ioniq Plug-in Hybrid; Kia Optima PHEV; Lexus LS 500h; Mazda CX-3 SkyActiv-G; Mazda6 2.5L SkyActiv-G; Mercedes-Benz GLC 350e; Mitsubishi Outlander PHEV; Nissan Kicks; Nissan Leaf; Smart EQ; Toyota Camry Hybrid; Toyota Prius Prime; and, the Volkswagen Jetta.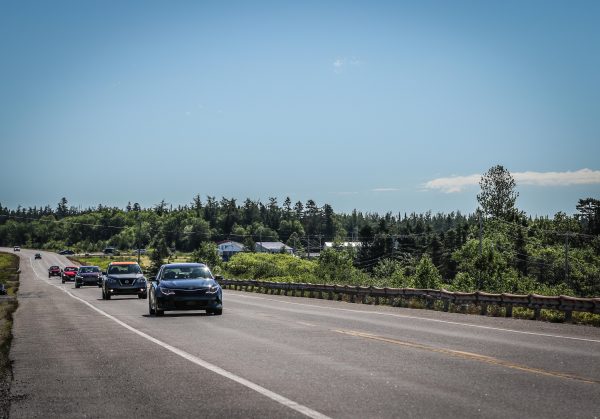 For 2018, this was the seventh annual undertaking of this popular consumer-oriented driving event. Over two full days, between Moncton and Fredericton, New Brunswick there were vehicles of all shapes and sizes on country roads, highways and urban blacktop, all exploring the sights and sounds of this beautiful Atlantic province.
New Brunswick was able to host the 2018 EcoRun as a result of an aggressive installation of a suitable electric vehicle recharging network backed by a forward-thinking provincial government these past few years. With 30 Level 2 (240 volt) and 18 Level 3 (400 volt) charging stations in operation, 95 percent of the province is accessible to electric car owners; there are ambitious plans for a network of 2,500 charging points by 2020.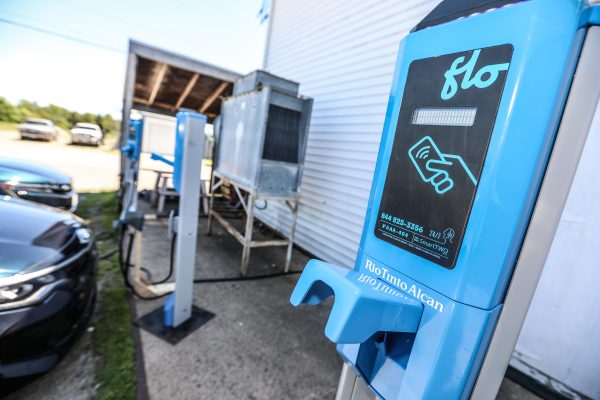 The Winner? The Consumer!
So, on the morning of June 21 when Moncton's mayor, Dawn Arnold, waved and dropped the ceremonial green flag flanked by New Brunswick finance minister Cathy, the event began.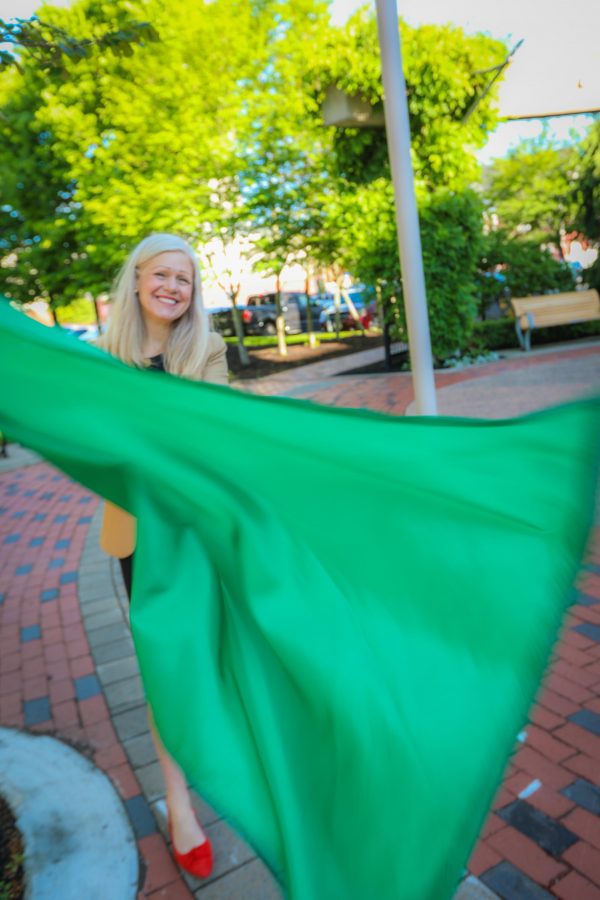 Let's be clear: while this is certainly no race, the intent of this annual event is to show that with a little thought  and awareness, anyone can either hit or even improve upon fuel efficiency ratings by NRCan (Natural Resources Canada). There was but one stipulation: no hypermiling—meaning that no driver may deliberately drive at sub-limit speeds (traffic and road conditions notwithstanding). Simply by employing basic fuel-saving strategies, almost any vehicle may reward the owner with sometimes better-than-promised NRCan fuel efficiency ratings.
At the end of the day, regardless of the vehicle being driven, there are really only two factors which help you achieve—or better—NRCan's fuel efficiency ratings—acceleration and drag (resistance based upon the aerodynamic lines of an auto).
Though the technology of the various electric and hybrid vehicles showcased continues to improve, the fuel economy logged by some of the strictly conventional internal combustion engine vehicles that were on the EcoRun was astonishingly low. The increasing thriftiness of conventional cars clearly demonstrates that internal combustion gasoline engines will likely remain a viable technology for the foreseeable future.
Five Tips to Save You Money
In no specific order, the following tips can turn even the most uneven of drivers into a fuel miser—all it takes is a little thought—and practice.
a) Coast to a stop in lieu of stomping on the brake pedal. Aggressive braking wastes much of the auto's forward momentum. Look well ahead whenever possible and start coasting long before there is an actual need to apply the brakes.
b) Accelerate gently. Avoid sudden, jackrabbit starts. This is not a race: apply even and gentle pressure to the throttle (accelerator) and you will use less fuel. In fact, NRCan recommends taking five seconds to accelerate up to 20 kilometres per hour from a standing stop.
c) Avoid excessive high speeds wherever possible. Remember: even driving too slowly, well below the posted speed limit may result in a traffic ticket, too! Too slow and too fast—each has its own problems! Generally speaking, the majority of vehicles on the road today operate at their most fuel efficient between 50 and 80 kilometres per hour. In fact, the resistance of any vehicle under its own power increases by the square of speed—another fun fact from NRCan! Generally, the faster you drive above suggested speeds, the more fuel per kilometre your vehicle will consume.
d) Be vigilant—look ahead and anticipate traffic. Avoid reactive driving to conserve fuel.
e) One final step—and this refers more to driving in the summer or unusually warm temperatures: avoid using air conditioning—if you are able. There is a Catch-22 scenario. Driving along with all the windows down also decreases the aerodynamics (drag) of your vehicle and that will also lead to reduced fuel efficiency.
At the end of the day, driving well and saving money—it's just like life: avoid excesses and drive in a moderate, conservative manner and soon you will notice improved fuel economy and ultimately less money going toward fuel costs—and government taxes.
David Taylor is an independent automotive lifestyle writer, producer, and editor based in Barrie, Ontario who is fascinated by innovation and technology which enhance the overall driving experience. He's also a member of the Automobile Journalists Association of Canada (AJAC) and Co-Chair and a long-term Director of that organization's Canadian Car of the Year program. Follow him on Twitter @Omemeeozzie or on Instagram @hugoscaroftheweek.