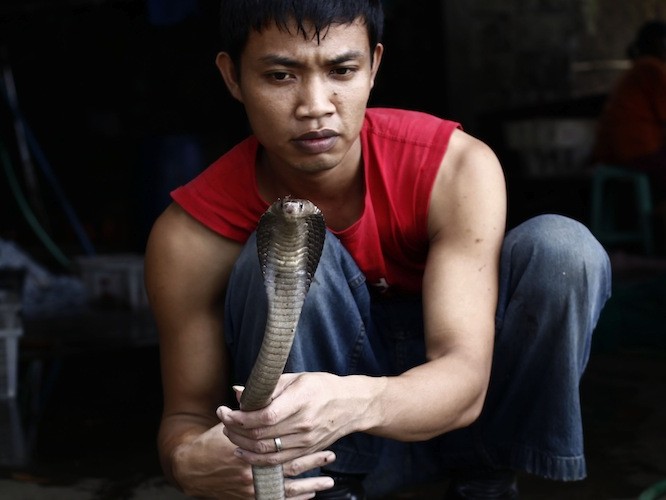 Thai authorities seized around 600 cobras that were being smuggled in a truck, it was reported this week.
The truck driver admitted to smuggling the highly venomous snakes after he was stopped at a checkpoint in central Thailand, reported Sky News.
In order to detect the animals, authorities set up an X-ray detection system at the checkpoint.
The snakes came from Malaysia and were being sent through Thailand to reach the final, apparent destination of Laos. The snakes are sometimes used for food and traditional medicine, the broadcaster reported.
"The Bureau of Investigation and Suppression have been tracking this case for a year," Benja Louichareon, the head of Thailand's customs agency, told Sky. She added, "It's a lot (of snakes)."
Officials estimate the snakes are worth around 500,000 baht ($16,282).
The driver also confessed that he transported snakes numerous times in the past from Malaysia to Thailand's Nakhon Ratchasima, reported The Hindu newspaper.
Thailand is considered a focal point for illegally smuggling animals. Last month, Thai police found 16 Tiger cubs headed for Laos, according to the BBC.
The cobras were being stored in mesh bags inside of plastic baskets. The snakes that survived the trip will be released back into the wild, Sky News reported.
The Epoch Times publishes in 35 countries and in 19 languages. Subscribe to our e-newsletter.