Authorities in a South Texas border town said that anyone aged 5 and above not wearing a mask in a range of settings like pumping gas or going into a store could be fined up to $1,000.
The Laredo City Council said in a press release Wednesday that, starting Thursday, people "entering into or inside of any building open to the public; when using public transportation, taxis, or ride shares; or when pumping gas," would have to don masks.
Authorities said people would be required to wear "some form of covering over their nose and mouth," with homemade masks, scarfs, bandanas, or handkerchiefs all considered acceptable.
Violation of the new rule will be considered a misdemeanor punishable by a fine of up to $1,000.
The move comes as another 26,000 Americans tested positive for the CCP (Chinese Communist Party) virus, increasing confirmed U.S. cases to 214,000, according to a Reuters tally of official data.
The governors of Florida, Georgia, Mississippi, and Nevada each instituted the strict policies on a day when the death toll from COVID-19, the disease the CCP virus causes, shot up by 925 to more than 4,800 nationwide.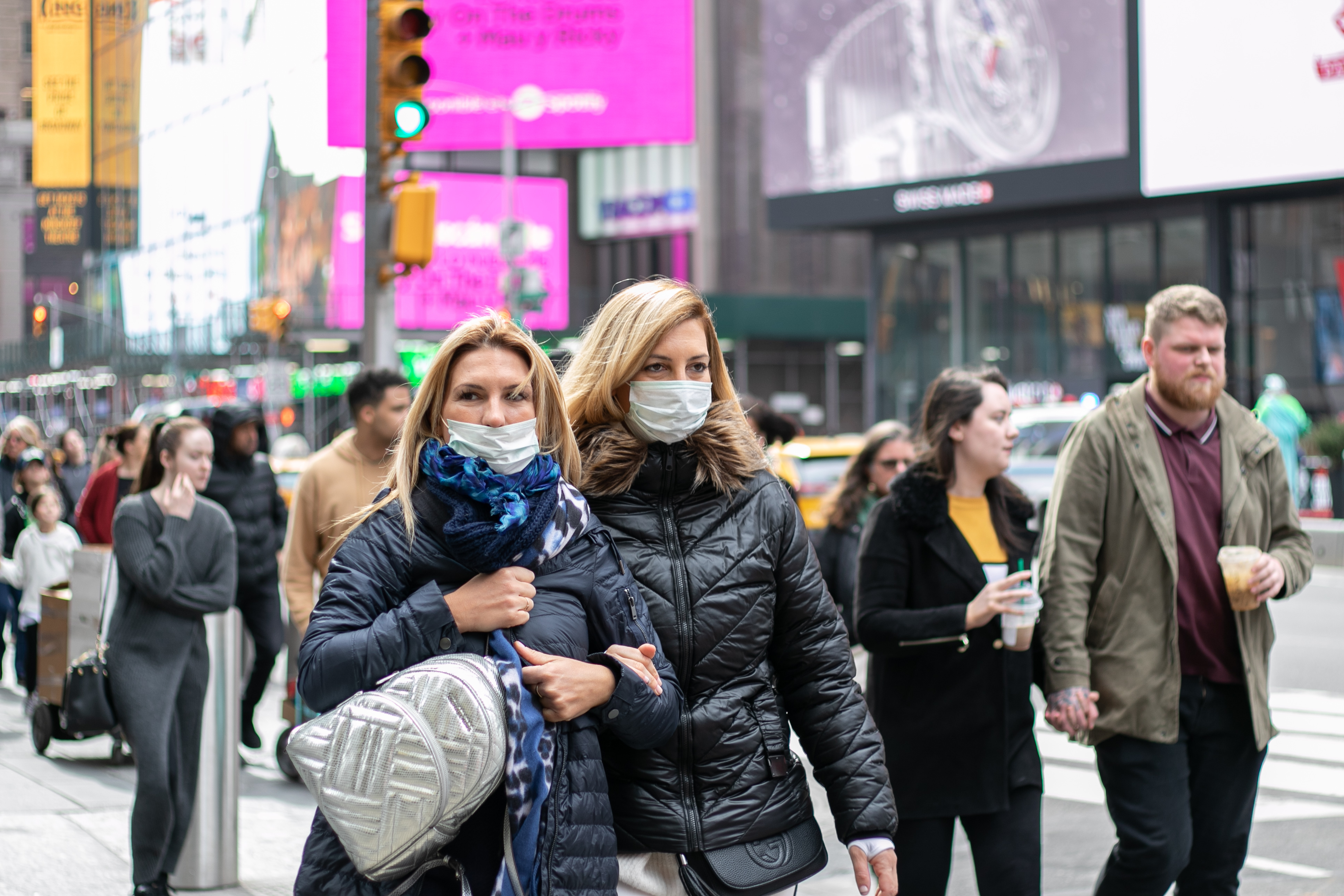 Seeking to stop the spread of the respiratory disease, the Laredo council has taken a range of emergency actions, including shelter-in-place orders, a curfew, and the new mask-wearing requirement.
Laredo authorities said mask-wearing exceptions would apply to people engaging in a permissible outside physical activity, when they're riding in a personal vehicle, or when alone in a separate single space.
Also, people do not have to don masks when "with their own shelter group (household members); when doing so poses a greater health, safety or security risk; or for consumption purposes."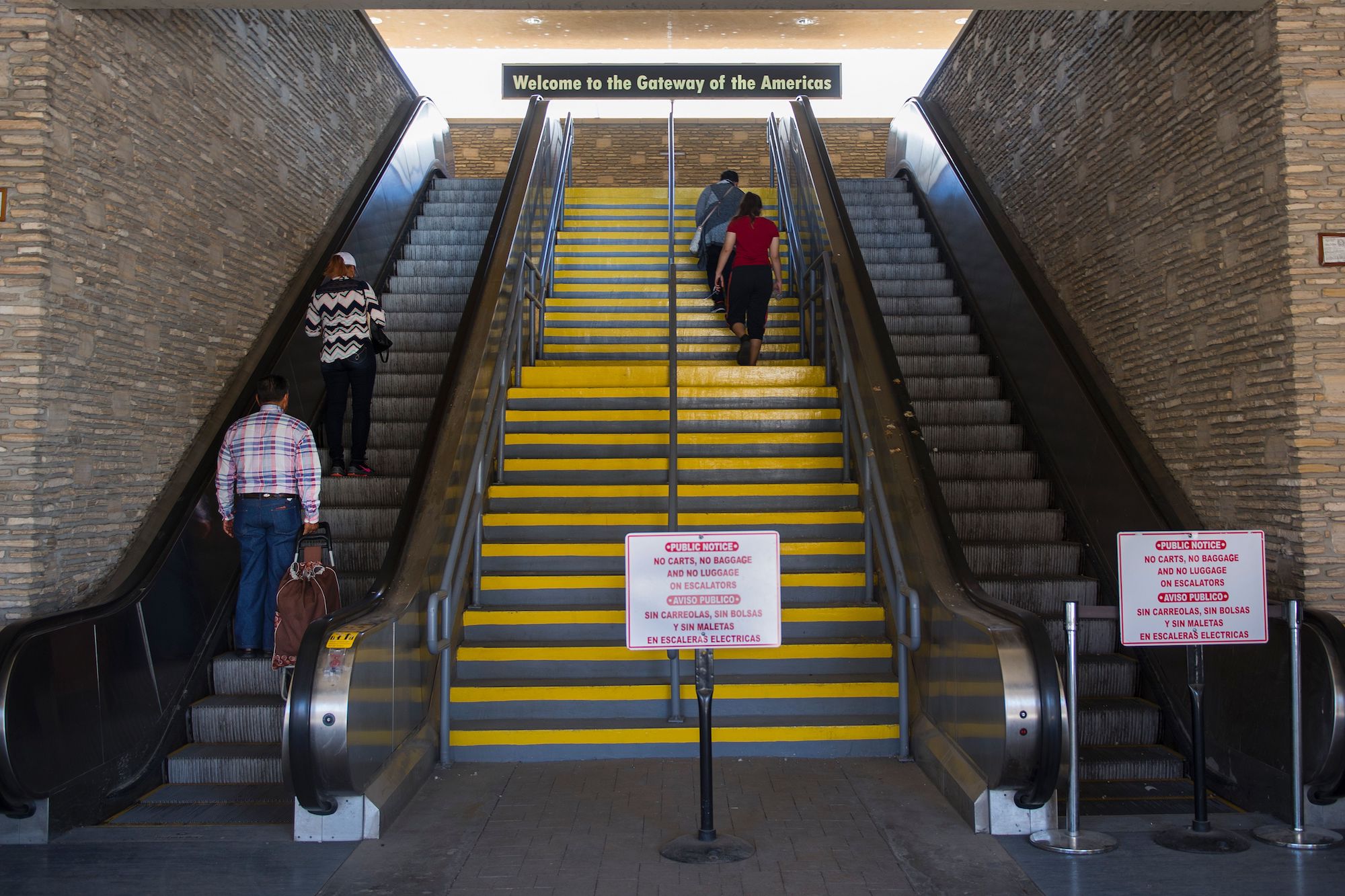 "There is no legal requirement to go out and buy masks," Laredo City Manager Robert Eads told reporters during a video conference call Wednesday. "We are requiring you cover yourself with a scarf or bandana or with a mask if you have it, great. We're begging you to not search out and seek N95 masks from our medical community. Those should be reserved only for them."
Laredo's approach to mask-wearing comes as countries, cities, and health authorities worldwide are reconsidering advice that wearing a mask is not necessary for people without COVID-19 symptoms, or who don't work in a job that involves caring for the infected.
A panel of advisors to the World Health Organization (WHO) are now reevaluating whether the virus can spread further than previously thought through the air.
Panel chair professor David Heymann told the BBC that the findings could change their guidance.
"The WHO is opening up its discussion again looking at the new evidence to see whether or not there should be a change in the way it's recommending masks should be used," Heymann told the outlet.
Centers for Disease Control and Prevention (CDC) Director Dr. Robert Redfield told WABE Atlanta that the agency was reviewing its guidelines on who should wear masks.
Referring to new data about people without symptoms shedding the virus at a high rate, Redfield said the CDC's advice was being "critically re-reviewed, to see if there's potential additional value for individuals that are infected or individuals that may be asymptomatically infected."
University of San Francisco scientist Jeremy Howard argued in a Washington Post op-ed that "there are good reasons to believe DIY masks would help a lot."
"Look at Hong Kong, Mongolia, South Korea and Taiwan, all of which have covid-19 largely under control. They are all near the original epicenter of the pandemic in mainland China, and they have economic ties to China. Yet none has resorted to a lockdown, such as in China's Wuhan province. In all of these countries, all of which were hit hard by the SARS respiratory virus outbreak in 2002 and 2003, everyone is wearing masks in public," he wrote.