A Texas teacher was arrested for allegedly trying to arrange the sale of an underage relative to a group of men in Morocco.
Investigators with multiple agencies, including the McLennan County Sheriff's Office and the Freestone County Sheriff's Office, arrested Amber Michelle Parker, 37, on Jan. 2.
Parker was trying to sell her underage relative to men in Morocco, officials said.
"She was online talking to multiple guys in Morocco trying to get it set up where she could take her with her over there to them," Freestone County Sheriff J. Shipley told KWTX.
Parker, an 8th-grade reading teacher with the Mexia Independent School District, intended to take the female relative to Morocco for prostitution, promoting the girl as a virgin and posting semi-nude pictures of her online.
"It's a very low-down thing, it's the worst of the worst when you prostitute your own relative, that's as low as you get," said McLennan County Sheriff Parnell McNamara. "It's sickening to think a woman would stoop that low."
The sheriff said that Parker flew to Morocco for a few weeks to try to arrange the sale and when she returned to the country, she was arrested, KXXV reported.
Officials said the investigation was a partnership.
"We appreciate Sheriff Parnell McNamara and Mclennan County Sheriff's Office providing assistance to combat human trafficking in our area. Also, good work to FCSO Sgt. Martin and Deputies Gasaway, Graham, and Walker who were also instrumental in this investigation," said Shipley in a Facebook post.
"This was good teamwork brought about because of someone's report to us. If you See Something or Hear Something – Say Something."
He indicated in an interview with the Waco Tribune that the tip came from a relative.
"Family members got wind that Parker was going to try to lure this girl to Morocco," McNamara said. "It is a dastardly story, and it is trafficking at its worst."
Mexia ISD Superintendent Lyle DuBus said that Parker was placed on administrative leave.
"Student safety is Mexia ISD's No. 1 priority," DuBus said. "We take these allegations seriously and we will be working closely with our partners in law enforcement. The district continues to monitor the situation and feels no students at Mexia Junior High were ever at risk."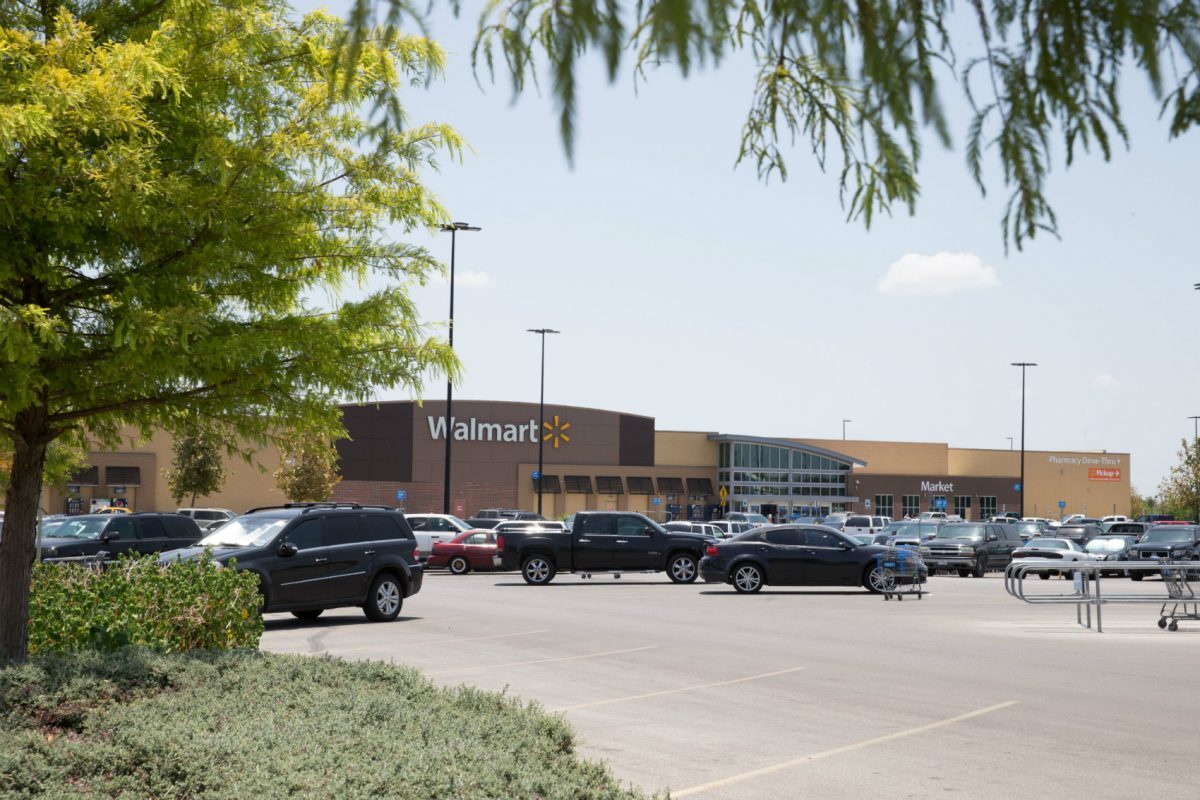 Trafficking Crackdown in Texas
The arrest comes as a new human trafficking law in Texas is set to be implemented in March.
The law (pdf) requires all sexually oriented businesses in the state to post a sign in each bathroom with the contact information for the National Human Traffic Resource Center.
If a business doesn't follow the law, the owner will be charged with a class C misdemeanor.
"I think it's great for the girls who are already involved who are already being exploited," Cabello, who has spent years advocating for human trafficking awareness and whose mother was a victim of human trafficking, told KENS 5.
Others say the law is the bare minimum. Cabello said it's just a start.
"This is definitely an amazing start," she said. "I'm so grateful that we're starting to be more aware of it."
A study (pdf) by the Institute on Domestic Violence and Sexual Assault at the University of Texas revealed that there are more than 300,000 victims of human trafficking in the state.
The study also estimated that there were, as of 2016, 79,000 minor and youth victims of sex trafficking in the state.
"Though human trafficking is widespread in geographically large states with large urban centers like Texas, the true scope of this hidden crime is largely unconfirmed as data on human trafficking are difficult to ascertain. Existing data gathered in anti-trafficking efforts focus almost exclusively on identified victims, shedding light on only a fraction of the problem," the report stated.
"The first phase of the Statewide Human Trafficking Mapping Project of Texas focused on providing empirically grounded data as a benchmark about the extent of human trafficking across the state."
There's also been an increased focus on the issue nationwide; President Donald Trump proclaimed January as "National Slavery and Human Trafficking Prevention Month."
In a lengthy proclamation issued on Dec. 31, Trump said that it's not enough to merely denounce such horrific assaults, instead, we must "actively work to prevent and end this barbaric exploitation of innocent victims."
From NTD News