A 21-year-old student who left her newborn daughter to die in a trash can in a Texas dormitory will spend the next five years in prison.
Natalie Annell Weaver, 21, pleaded guilty to charges of manslaughter and abuses of a corpse on July 10 in exchange for the five-year sentence, the district attorney said in a statement cited by The Dallas Morning News.
Her daughter was born with the umbilical cord wrapped around her neck and died of the resulting asphyxiation, the district attorney said in a statement, according to local reports.
Police officers were called to the private Christian university and seminary in Waxahachie on April 17 last year after reports of someone giving birth on campus.
They found wet and dried blood in various places, and eventually found the dead newborn inside a plastic bag in a trash can, reported DFW.
A 21-year-old who delivered her daughter in a dormitory bathroom, then threw the baby away, was sentenced to 5 years.

CBS DFW စာစုတင်ရာတွင် အသုံးပြုမှု ၂၀၁၉၊ ဇူလိုင် ၁၀၊ ဗုဒ္ဓဟူးနေ့
Weaver had initially denied giving birth to the baby, but investigators pieced together the evidence to show that she had given birth in the dormitory bathroom.
Weaver, who hails from Springfield Missouri, failed to seek any medical assistance for her daughter when she was born with her umbilical cord around her neck.
She was a seminary student at the 2,000-student Southwestern Assemblies of God University.
Weaver was indicted on Oct. 10 on the charges and turned herself in to Ellis County Detention Center a month later.
She was sentenced to five years for the charge of manslaughter and to 400 days for the charge of abuses of a corpse, to run concurrently.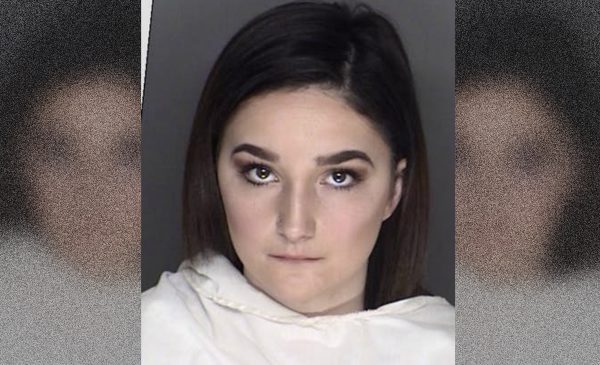 Ellis County and District Attorney Patrick Wilson described the case as a "horrific and inhumane crime," in a statement, according to the Waxahachie Sun. "A precious newborn was literally thrown in the garbage by her own mother."
"It didn't have to happen," said Wilson, pointing out the Baby Moses Law that allows mothers to take infants to designated safe havens, such as hospitals or fire stations.
"All Weaver had to do was take her baby to one of those locations, just minutes away. She would have avoided prosecution and, more importantly, her baby girl would probably still be alive."
"The gift of life is too important to throw away."
The Baby Moses Law, also known as the Safe Haven law, "gives parents who are unable to care for their child a safe and legal choice to leave their infant with an employee at a designated safe place," according to Texas authorities.
In the state of Texas, those locations include any hospital, fire station, or emergency medical services station.
At 60 days, Texas's Baby Moses Law has one of the most generous time-frames to allow mothers to drop off their newborn babies with no questions asked. Two states, North Dakota and Missouri, allow up to a year. Many states, including California, allow only three days.
Rescued Seconds Before Going in the Dump Truck
Stories of newborn babies being tragically dumped—and sometimes rescued alive—are of course not unique to the United States.
Earlier this year in South Africa a newborn baby boy, a few hours old, was rescued from inside a trash bag just minutes before he was going to be thrown into a garbage truck after a scrap collector happened to hear his cries.
First responders in Durban, South Africa, posted a video of the moment that medics picked up the baby boy after unwrapping him from inside a knotted plastic bag.
They said they were inundated with offers of adoption from as far as Portugal, England, and the United States.
The baby, weighing 4 pounds 6 ounces was uninjured. He was taken to a hospital in Verulam on Jan. 14, where he received treatment for an infection.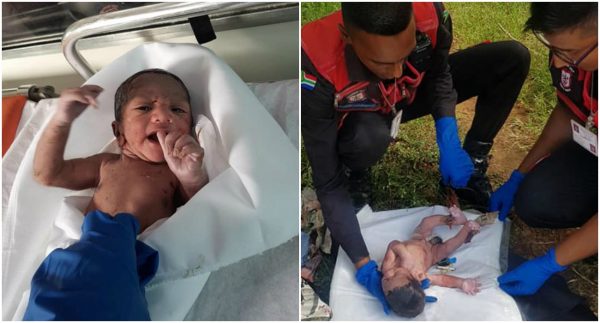 The baby's mother was tracked down the same day and, according to the security unit that found the baby, she was charged with child abandonment and attempted murder.
According to local reports, her attorney said that she had been undergoing treatment for depression.