KINNEY COUNTY, Texas—Living on a ranch in the middle of nowhere is the epitome of the American dream for many Texans. They keep to themselves, help their neighbors, and work hard.
But in the past few months, ranchers have been getting unwelcome visitors who destroy their property, steal their vehicles, and scare their families.
They're the illegal immigrants, usually adult males who have evaded Border Patrol and are heading to a large city where it's easier to disappear.
Cole Hill, his wife, and their three children, ages 9, 7, and 5, live on a ranch in Kinney County, about 35 miles north of the U.S.–Mexico border. The property also flanks a Border Patrol highway checkpoint, and those who want to evade capture tend to walk a wide berth around it.
Hill said he's dealt with illegal aliens traversing his land for years, but only around 25 people a year, on average;  sometimes, months would go by with no activity.
"I'm going on about six weeks straight now with illegal [aliens] on my property on a daily basis, or multiple groups a day," he said during a local meeting on May 22.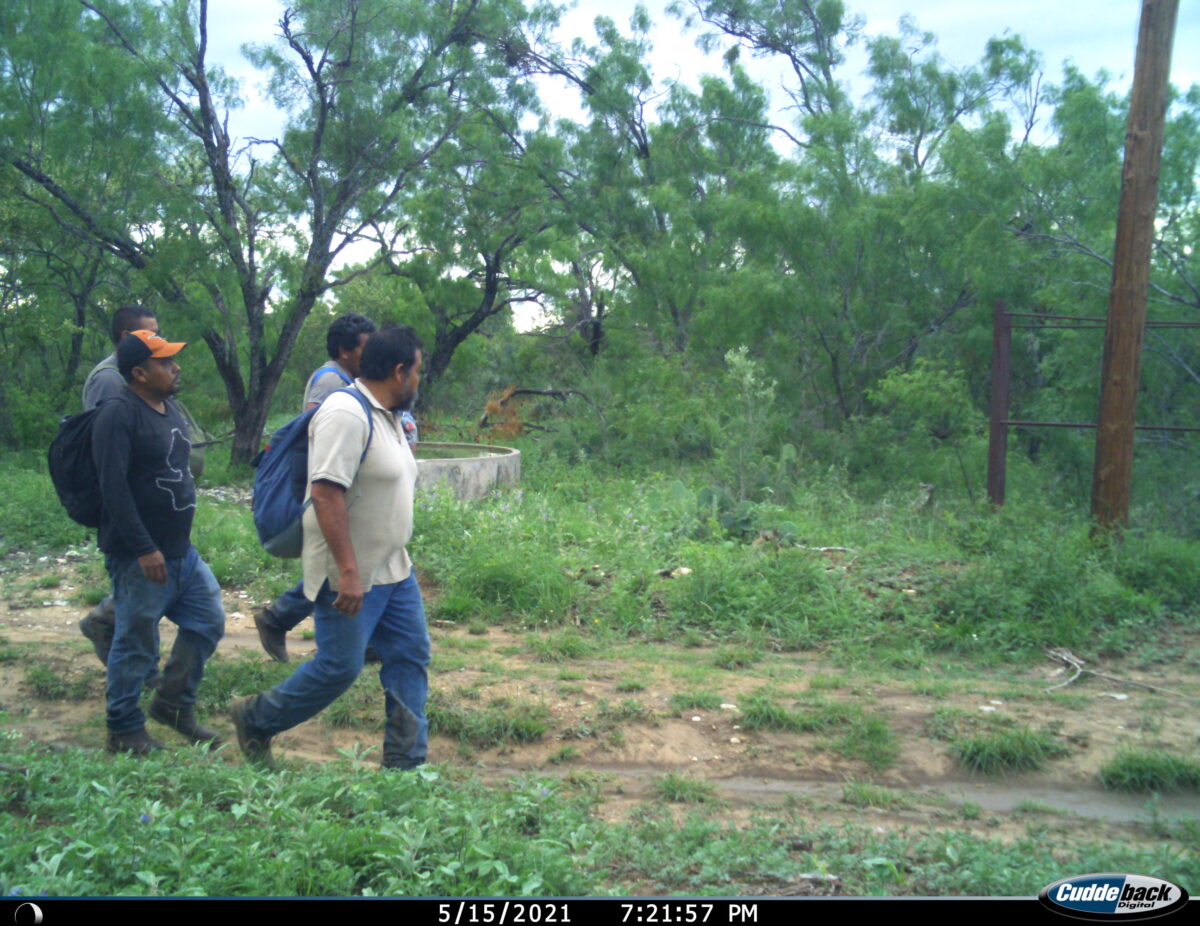 His house is set "way back in the middle of nowhere," he said. "We could have a full-blown gunfight on our front porch, and nobody would know about it."
Hill's first encounter with illegal aliens this year took place on Jan. 20, when his dog alerted him to a man on the front porch dressed head-to-toe in camouflage clothing.
"It obviously alarmed me. I've had plenty of encounters with illegal aliens over the past 10 or more years, but I've never had one that close to the house," Hill said. "I stopped him. I told him to backtrack and get away."
He also called Border Patrol but doesn't know whether they caught the intruder.
"That was just kind of the beginning of this giant snowball that's occurring," he said.
"I keep getting told that this isn't a new problem that we're dealing with. Obviously, we all know illegal immigration has been going on forever. But to me, in my setting, at my house, at our ranch, this is certainly a new problem."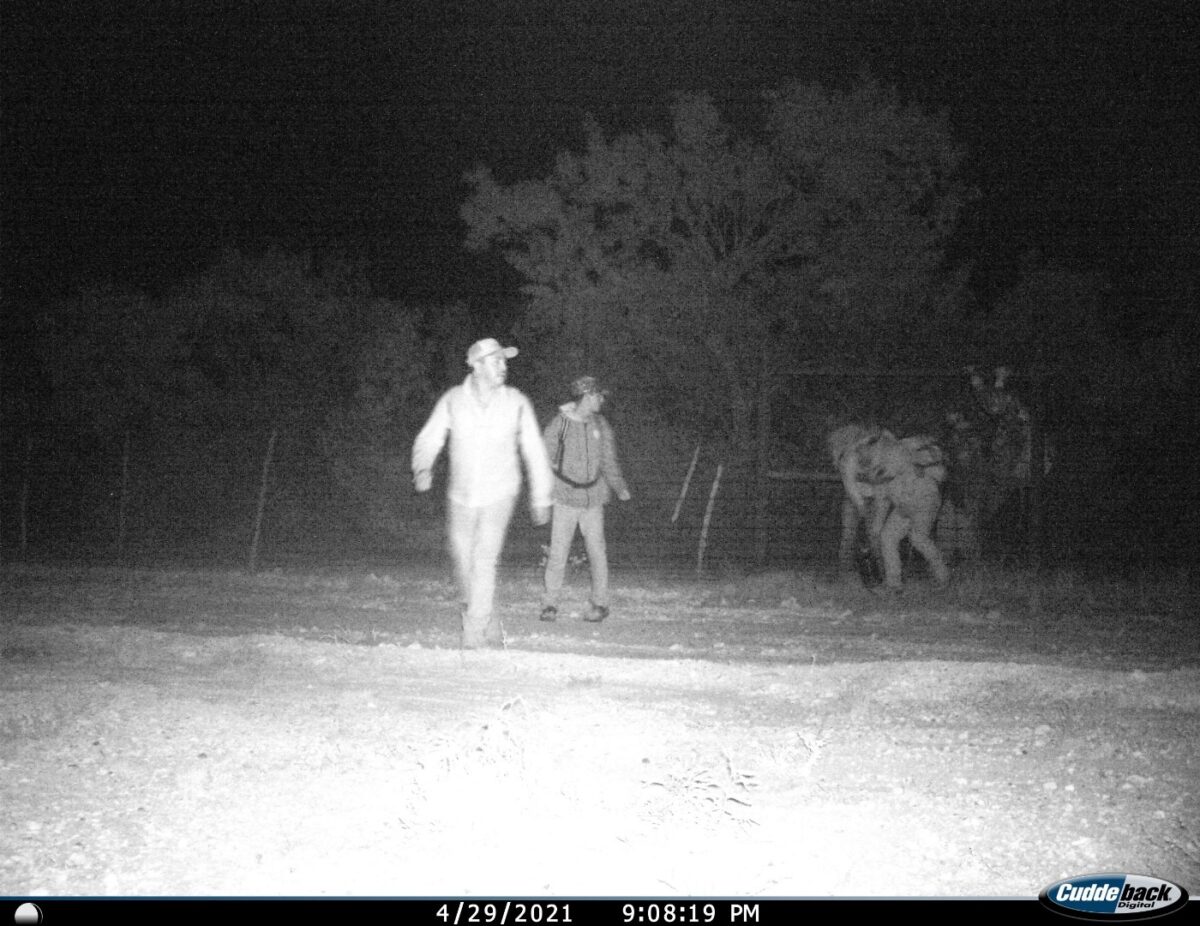 The next encounter happened about three weeks later, when Hill and his oldest son were working out on the ranch and his wife called to tell him that a group of illegal immigrants had surrounded the house.
"They're looking into windows, they're at the back door, they're at the front door, they're banging on the walls, everything," Hill's wife told him.
He raced home and found one man on the front porch, while the rest had hidden as his truck approached.
"I made it pretty quickly to the individual on our front porch, I got him off the porch, and I promptly escorted him out of the yard," Hill said. He eventually cleared the rest of the group out of his garage and sent them away.
Again, he called Border Patrol, but it took agents more than an hour to get there.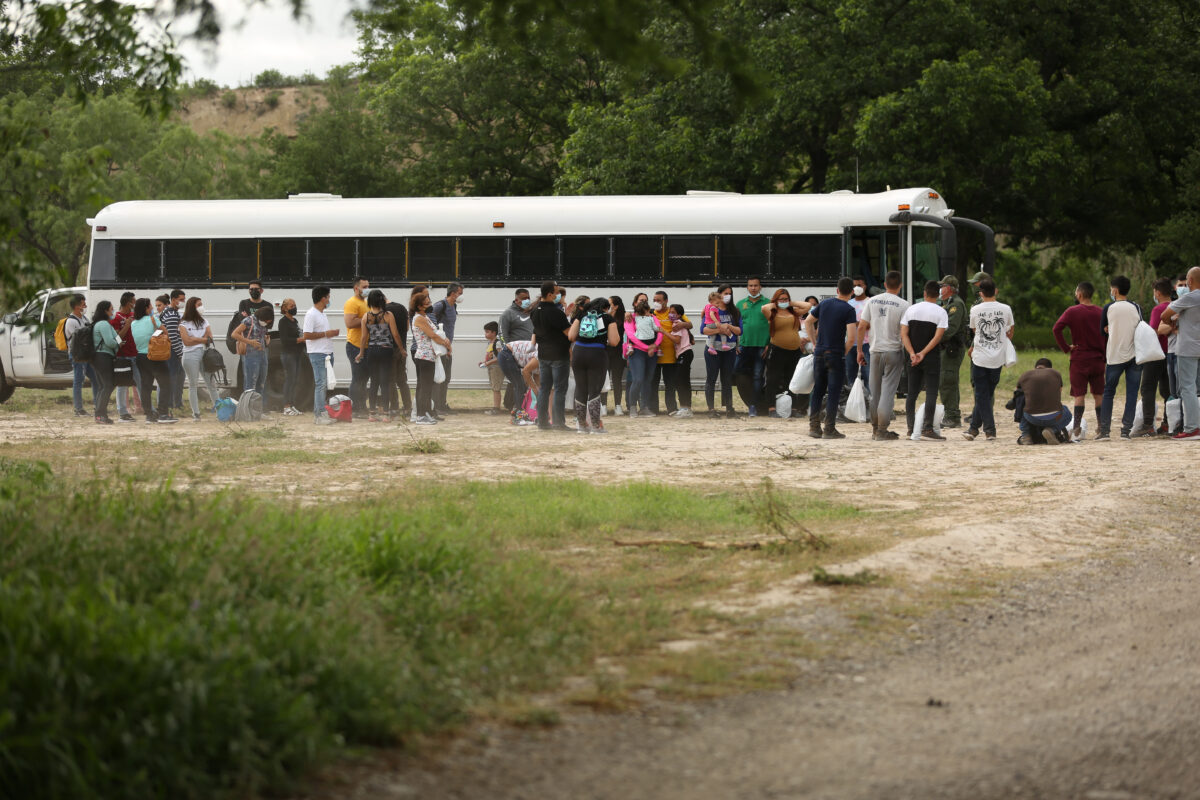 "I live about 12 miles from the checkpoint. On a good day, they can be at my house in about 15 minutes," Hill said.
"I hate to think of what five men could do if they wanted to do harm to my family and they could get into my house as quick as they possibly could have."
After that encounter, the Hills kept their normally free-range kids closer to home, unless they were outside with them.
"After that happened, we don't even want our kids playing outside in the yard anymore," Hill said. He kept the kids mostly in the house for a few weeks, but let them run loose as he tackled some yard work one Saturday.
"I didn't get halfway done mowing my front yard and the kids are all playing in the backyard … and sure enough, here comes five more dudes … slipping out of the brush, and they're hitting a jog on the way to my house, coming straight to my house.
"I shut the mower down, I holler for the kids to get inside, I start yelling at these guys to stay back, I run inside and grab a firearm, and as soon as I came back out, they stopped, they changed their course and they took off."
Hill again called Border Patrol, but it was more than an hour before they responded.
"Yesterday morning was the fifth group that I've had at my house since January 20 this year—and this was at 3:30 in the morning," he said at a local meeting on May 22.
Del Rio Sector Chief Patrol Agent Austin L. Skero II said Border Patrol is stretched thin.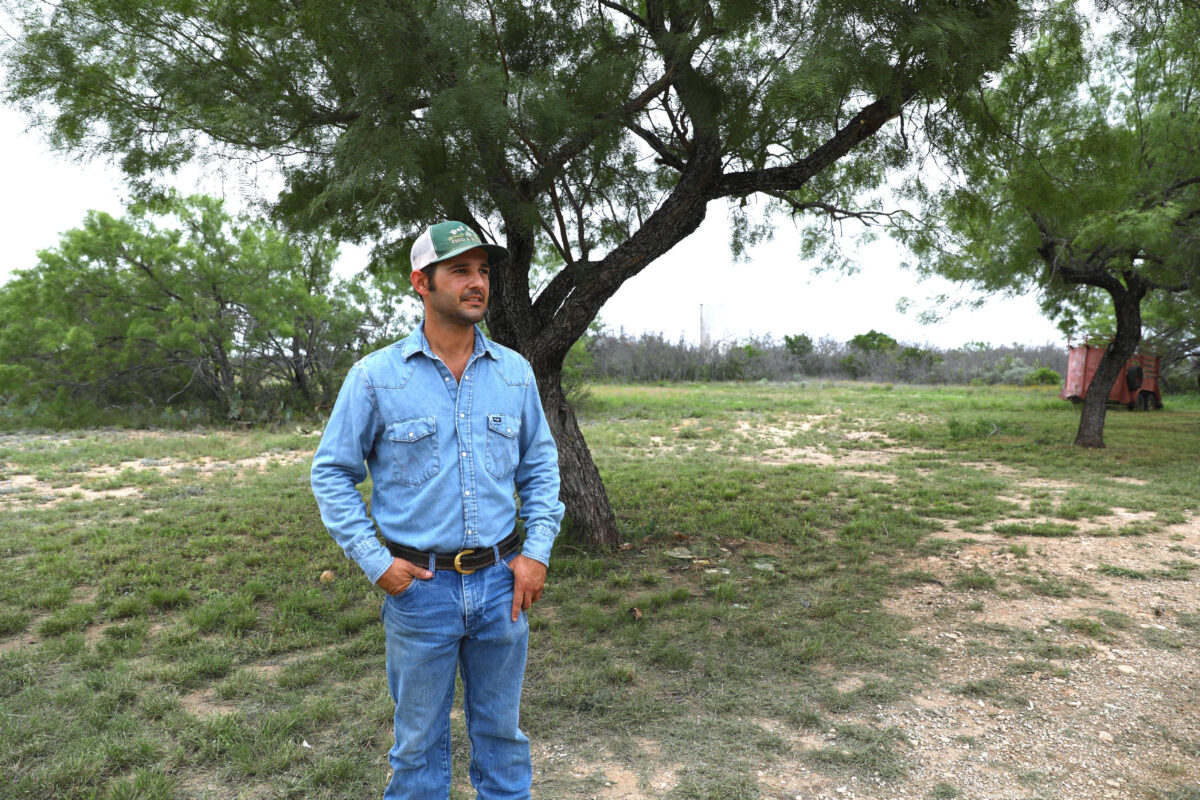 "We are currently apprehending an average of over 900 migrants during this seven-day period in the Del Rio Sector," Skero told The Epoch Times via email.
"Due to this 433 percent increase in apprehensions over last fiscal year to date, agents are frequently occupied with transport, processing, and detention duties.
"This has absolutely impacted our ability to respond quickly to illegal activity on private property. We are doing the best we can and will respond to every call prioritizing emergency situations."
Record Numbers
Kinney County, with a population of 3,400, shares just 16 miles of the international border with Mexico, but it's on a direct smuggling route from the Del Rio area to San Antonio. On April 21, it was the first of 28 Texas counties to declare a local disaster over the border crisis.
The county sits within the Del Rio Border Patrol sector, which is experiencing record levels of illegal alien apprehensions.
Over four days starting on May 20, Del Rio Border Patrol apprehended more illegal border-crossers than the population of Kinney County. On May 20, May 21, and May 23, agents apprehended more than 1,000 illegal aliens each day in the sector, according to Customs and Border Protection.
Law enforcement officials told The Epoch Times that people are currently paying Mexican smuggling groups $2,200 per person to cross the river into the United States. That's $2.2 million per 1,000 that cross.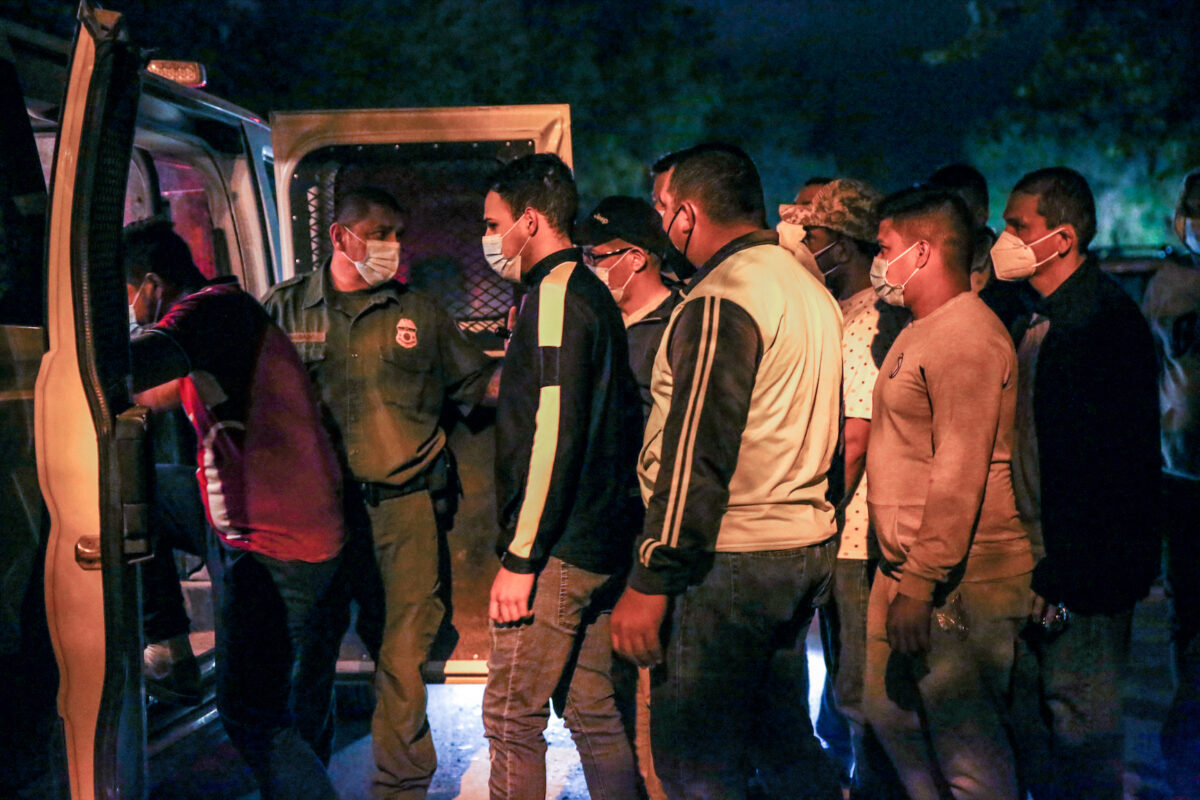 The number of those who evade Border Patrol is also increasing. More than 42,000 illegal aliens evaded capture along the whole southern border in April.
"We don't know who they are, where they're from, or what their intentions are," National Border Patrol Council President Brandon Judd said.
On top of those that Border Patrol knows have evaded arrest, "it's very fair to say that there's a large number of people that are able to get away that we don't even detect," Judd said.
Hill said he's had plenty more encounters with illegal aliens while he's out on the ranch working alone.
"I do everything that I can to try to subdue them or hold them down for Border Patrol," he said, but it's getting more difficult.
"Sure, there's probably some good apples in there as well. But I don't think the good apples are 35 miles off the river trying to evade every law enforcement they can as aggressively as they are."
The damage to his property is also increasing. In the past few months, he's had his perimeter fence cut seven times, most of the time from top to bottom, and in three cases, an entire section was pulled out.
Hill's water troughs and pipes are also getting damaged.
"Next thing you know, I got 100 head of cows that are out of water just like that. And that can turn into a pretty terrible crisis in itself," Hill said.
He blames the Biden administration for the border surge and the spillover impact it's having on Texans. The White House and the Department of Homeland Security didn't respond to requests by The Epoch Times for comment.
"I feel like there's only two ways that this problem is going to get solved. And it's either going to be 'We the People' or the people up top. I sure don't like to think about 'We the People' taking care of it, but, who knows," he said.
"I do know that we need to do everything that we can and contact our elected officials and try and do this the right way."