Two missing Texas sisters have been found safe, according to the police.
Hiba Rashid, 14, and Rahaf Rashid, 7, have been found after earlier being the subject of a police-led search.
"The initial investigation shows that Hiba ran away from home and has taken her sister," the Austin Police Department announced in a May 29 release, adding, "APD is concerned about their safety due to their young age."
The two girls hadn't been seen since Monday, with police alerted to their absence on Tuesday, according to the press advisory.
Have you seen these two girls? Hiba (14 years old) has run away from home and has taken her little sister Rahaf (7-years-old) with her. Please call 9-1-1 if you see them. https://t.co/9wtVo5ED4m pic.twitter.com/e0rAitCtQh

— Austin Police Dept (@Austin_Police) May 29, 2019
It is unclear what led to the discovery of the missing juveniles.
The police made the announcement via Twitter.
Please cancel the bolo concerning to 2 runaways sisters. Both have been located and are safe. PIO90

— Austin Police Dept (@Austin_Police) May 29, 2019
A person commenting on the post asked: "Checking on their home life? Wondering what drove them to run away."
Missing 3-Year-Old Found After Amber Alert Issued
In earlier news, Oakland Police announced that a 3-year-old girl abducted in a carjacking had been found and the suspect is in custody.
The Oakland Police Department posted an update on the case on May 12, writing on twitter that the little girl was found safe shortly before 2 a.m. Sunday morning.
"OPD located missing 3-year-old child who was reported taken during a carjacking. Child is safe. The suspect in the carjacking has been taken into custody."
OPD located missing 3 year-old child who was reported taken during a carjacking. Child is safe. The suspect in the car jacking has been taken into custody. pic.twitter.com/niKs1KgKLj

— Oakland Police Dept. (@oaklandpoliceca) May 12, 2019
Earlier, California Highway Patrol issued an Amber Alert in connection with the child's disappearance with an urgent request for anyone with information to call 911.
AMBER Alert – Alameda and Surrounding Counties
The child was taken by an unknown suspect from Oakland, CA, in a 2005 Silver Mercedes Sedan – License Plate – 8GIY743.@oaklandpoliceca IF SEEN, CALL 911 pic.twitter.com/dIRreraUOa

— CHP – Alerts (@CHPAlerts) May 12, 2019
She had been abducted at around 8:10 p.m. on Saturday, May 11, by an unknown suspect as she was inside a silver 2005 Mercedez-Benz sedan.
Police described the suspect as a black male with a beard in his 40s who was last seen wearing a red beanie, a red shirt, and black pants.
No details were immediately available on the charges the suspect could face in connection with the incident.
Missing Children
There were 424,066 missing children reported in the FBI's National Crime Information Center in 2018, according to the National Center for Missing and Exploited Children (NCMEC). Under federal law, when a child is reported missing to law enforcement they must be entered into the database. In 2017, there were 464,324 entries.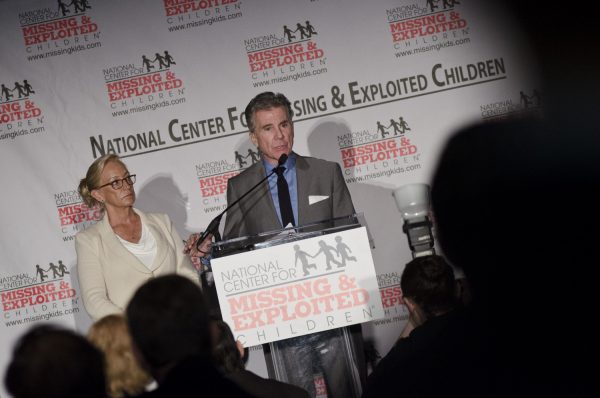 "This number represents reports of missing children. That means if a child runs away multiple times in a year, each instance would be entered into NCIC separately and counted in the yearly total. Likewise, if an entry is withdrawn and amended or updated, that would also be reflected in the total," the center notes on its website.
"Unfortunately, since many children are never reported missing, there is no reliable way to determine the total number of children who are actually missing in the U.S.," NCMEC (National Center for Missing & Exploited Children) added.
In 2018, the center said it assisted officers and families with the cases of more than 25,000 missing children. In those cases, 92 percent were endangered runaways, and 4 percent were family abductions.
The center said that it participates in the Amber Alert Program, which is a voluntary partnership between numerous entities including broadcasters, transportation agencies, and law enforcement agencies. The Amber Alert Program issues urgent bulletins in the most serious child abduction cases.
According to the NCMEC, to date, 941 children have been successfully recovered as a result of the Amber Alert Program.
The center notes that of the more than 23,500 runaways reported in 2018, about one in seven were likely victims of child sex trafficking.