A soldier from the Texas National Guard has gone missing after trying to rescue a female migrant from the Rio Grande, a major river that forms a part of the U.S.–Mexico border.
The soldier has yet to be found, according to the Texas Military Department in a statement.
"A Texas Army National Guard Soldier assigned to Operation Lone Star has gone missing along the river during a mission related incident, Friday, April 22, 2022, in Eagle Pass, Texas … We are aware of reports of a fatality, although those reports are inaccurate," the statement reads.
The department is "working rapidly" with the Texas Border Patrol and Department of Public Safety to find the soldier, it said.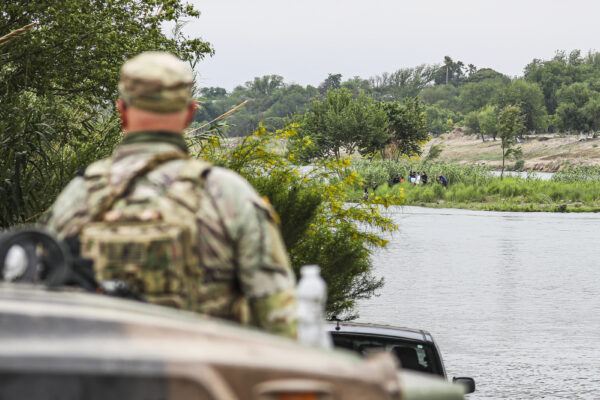 Operation Lone Star is a mission launched in March 2021 under Republican Gov. Greg Abbott, to address the smuggling of humans and contraband into Texas across the southern border. Abbott later expanded the operation to also address human trafficking.
In a statement, Abbott said his office "continues to work with the Texas National Guard and other law enforcement agencies as they search for the missing soldier in Eagle Pass," adding that updates will be provided as more details become available.