The Texas House of Representatives approved legislation on May 11 that would prohibit companies that produce imitation meat from using the terms "meat" or "beef" on food labels.
The bill, HB 316, states that "beef" and "pork" are edible portions from cattle and swine carcasses and that "meat," "beef," "pork," and "poultry" cannot be used to label or advertise food products that are cell-cultured, plant-based, or insect-based. If they are, the Department of State Health Services will consider the products "misbranded."
The measure, which was approved by 124–21 vote, now heads to the state Senate.
"This is for those who choose to eat meat, but it's also for those who choose to not eat meat," said Republican state Rep. Brad Buckley, according to the Austin American-Statesman.
Buckley, one of the authors of the bill, said the most frequent call he has received is from vegetarians who support the bill.
Plant-based food companies such as Beyond Meat, All Y'alls Foods, and Impossible Foods oppose the measure. Chuck Mains from Impossible Foods said in a March hearing that the bill would "impair their First Amendment right to free speech and unduly restrict their ability to accurately describe their product in a way that consumers understand."
Organizations such as Alliance for Plant-Based Inclusion, the Good Food Institute, and the Plant-Based Foods Association also oppose the measure.
However, Judith McGeary from the Farm and Ranch Freedom Alliance said at the hearing: "We advocate for common-sense policies for local, diversified agricultural and food systems. One of the most basic issues is accurate, clear labeling of foods so that consumers can make informed choices about how and where to spend their money. Without clear, accurate information, the market cannot function."
Supporters of the bill also include individual farmers, the Texas Cattle Feeders Association, the Texas and Southwestern Cattle Raisers Association, the Texas Poultry Federation, the Texas Pork Producers Association, and the Texas Farm Bureau.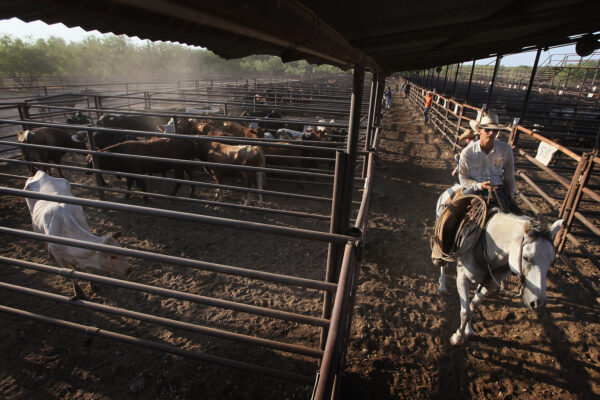 Texas has the most farms in the United States and leads the nation for livestock and associated products.
About a dozen states have enacted similar laws, including Missouri, Arkansas, Mississippi, South Dakota, Wyoming, Alabama, Kentucky, Montana, North Dakota, and South Carolina.
Because meat labeling laws directly affect the meat-substitutes industry, plant-based food companies are fighting the measures in courts, with ongoing lawsuits in Mississippi and Arkansas.