A Texas couple were sentenced to federal prison on Dec. 2 for their involvement in aiding the transportation of scores of illegal immigrants into the United States, according to a news release from the U.S. Attorney's Office.
The Houston couple, 32-year-old Kevin Kerr and 30-year-old Brianna Branch, were sentenced to 85 months and 70 months in federal prison, respectively, after they pleaded guilty in August to transporting more than 100 illegal immigrants past Border Patrol checkpoints in south Texas over a period of three months this year.
Kerr and Branch, described as "leaders of the conspiracy," also recruited drivers from the Houston area to travel to south Texas and "place the undocumented aliens in utility trailers," according to a release from U.S. Immigration and Customs Enforcement (ICE).
The ICE release noted that the court highlighted the "dangerous manner" in which the individuals—which included several minors—were transported.
After their prison terms are up, the couple are also required to serve three years of supervised release.
Four other members who conspired to smuggle the scores of illegal immigrants into the U.S. have also pleaded guilty in the case, according to the release.
Kerr and Branch will remain in custody pending transfer to a U.S. Bureau of Prisons facility which will be determined in the near future.
DACA Recipient Arrested for Human Smuggling
In a separate incident a Deferred Action for Childhood Arrivals (DACA) recipient was arrested by U.S. Border Patrol agents for smuggling in an illegal immigrant near Lukeville, Arizona.
A 29-year-old woman was caught by Tuscan Sector agents attempting to smuggle a Mexican national, 21, while passing through the inspection lanes at the State Route 85 immigration checkpoint, U.S. Customs and Border Protection confirmed in a news release.
The agents determined the passenger was being smuggled by the Colorado resident across the border after the pair were referred to the secondary inspection lane at about 11 p.m., according to the release.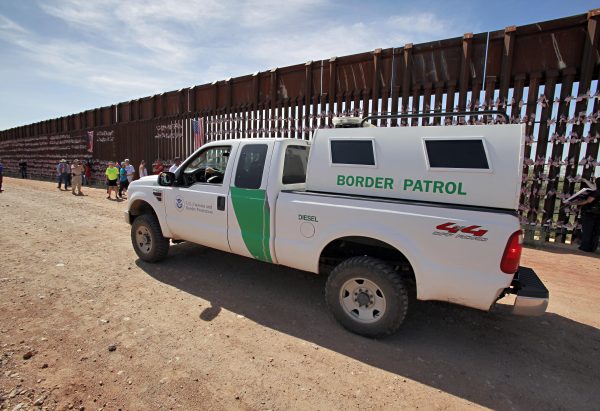 The Kia sedan was seized by Border Patrol agents and the woman is being held in custody under human smuggling charges. The Mexican national, who is in the United States illegally, will be processed for violations of immigration laws.
The DACA program was created through executive action by former President Barack Obama in June 2012 and temporarily shielded young people who came to the United States illegally from being deported.
On Nov. 12, the Trump administration told the Supreme Court it should be struck down as unconstitutional because it was never authorized by Congress.
There are about 700,000 or more individuals eligible under DACA. They are a subset of about 4 million "Dreamers," many of whom failed to apply for relief under DACA, but could conceivably qualify under the kind of amnesty that Democrats and some Republicans are pushing for in Congress.