Texas confirmed its first presumptive positive case of the novel coronavirus in Fort Bend County on March 4, health officials have said.
The patient is reportedly a Houston-based male in his 70s who recently traveled abroad, Fort Bend County health officials said on Wednesday. He fell ill after returning to Texas and has been quarantined in a hospital, where he is reportedly in stable condition.
Dr. John Hellerstedt, Department of State Health Services commissioner, said that the risk of COVID-19 transmission—the disease caused by the novel coronavirus—to people in Texas remains low at this time.
"Having a COVID-19 case in Texas is a significant development in this outbreak, but it doesn't change the fact that the immediate risk to most Texans is low," he said in a statement. "This travel-related case reinforces the fact that we should all be taking basic hygiene steps that are extremely effective in limiting limit the spread of COVID-19 and all respiratory illnesses."
First Texas #COVID19 Case, Travel Related

Texas DSHS confirms a presumptive positive case in a person infected with COVID-19 when traveling abroad. This does not mean there is community spread of COVID-19 in Texas.

DSHS News Release for full information:https://t.co/1Po9XE2kUI pic.twitter.com/MAVCNh4heD

— Texas DSHS (@TexasDSHS) March 5, 2020
The U.S. Centers for Disease Control and Prevention in Atlanta will examine lab specimens sent by health officials in Houston to confirm whether the patient has been infected. 
The Texas Department of State Health Services said it would be working with Fort Bend County officials to identify any close contacts of the patient.
"We believe that the result is, in fact, an actual positive," said Dr. David Persse of the City of Houston Public Health Authority, reported Click 2 Houston. "It will undergo a confirmation process at the CDC. But at this point, we have no reason to believe that it is anything other than accurate."
If confirmed, the case will be the 12th in the state—and the first outside of patients repatriated from abroad under quarantine. All other infected patients repatriated from Wuhan and the Diamond Princess cruise ship in Japan have been quarantined at Lackland Air Force Base in San Antonio after contracting the disease overseas.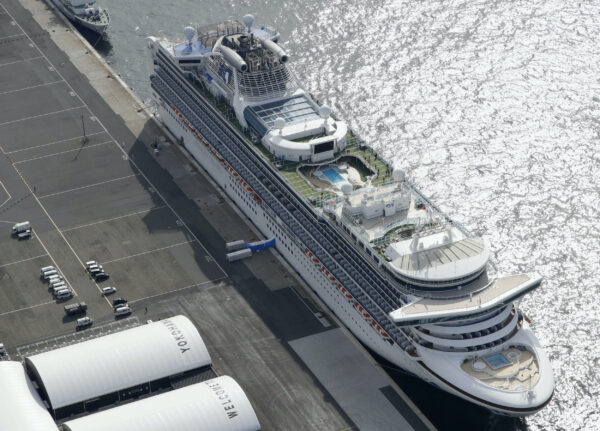 "We are working around the clock with all local, regional, and statewide health authorities to monitor the situation and update the public," Fort Bend County Judge KP George said in a press release.
The United States confirmed its 11th death from the coronavirus outbreak on Wednesday, with more than 150 confirmed cases across 13 states, as new cases emerged around New York City and Los Angeles. According to the CDC's website, 80 people were detected through the public health system, with 24 cases travel-related, 16 caused by person-to-person spread and 40 others under investigation.
Washington state has seen 10 deaths in a cluster of at least 39 infections that have emerged through community transmission of the virus in two Seattle-area counties.
Lawmakers in the White House reached a bipartisan agreement to approve an $8.3 billion emergency bill to help fund efforts to contain the virus. The measure will need to be approved by the Senate, after which President Donald Trump is expected to sign it into law.
The administration is working to allow laboratories to develop their own coronavirus tests without seeking regulatory approval first.
Reuters contributed to this report.