A criminal investigation is underway in Texas after half a million bees were killed. Dozens of hives were set on fire, and some were even dumped into a nearby retention pond.
Shocked beekeepers in Brazoria County have offered a reward to help find those responsible, and they asked locals to keep an eye out for possible suspects nursing any tell-tale bee stings.
But despite the $6,000 bounty, the local sheriff's office said that tracking down the suspect in the "senseless case" will be difficult.
A deputy spotted flames and smoke when he was out on patrol in Alvin in the early hours of April 27, according to Crime Stoppers. He extinguished the flames, but not before thousands of dollars of damage was done and hundreds of thousands of bees were killed.
"Last night someone did major damage to a BCBA (Brazoria County Beekeepers Association) Bee Yard in Alvin," wrote the beekeeper's association on their Facebook page where it posted pictures of the damage. "It's bad enough to think in today's world this would happen… but dumping them over and then setting fire to them is beyond comprehension."
"I broke down in tears when I saw a floating brood frame in the water with bees still caring for the brood," said the unnamed author of the post.
The local beekeeper's association has offered a $1000 reward for any information leading to a conviction, in addition to $5,000 being offered through the Crime Stoppers organization.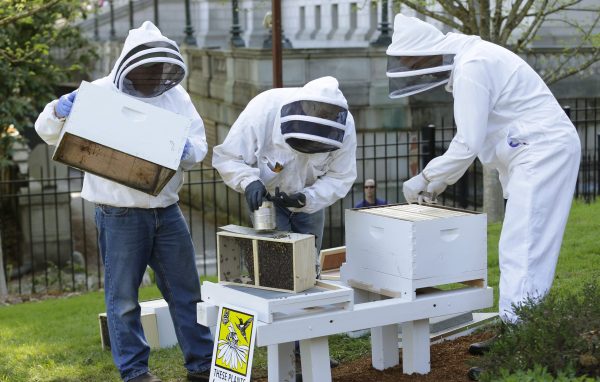 The president of the BCBA, Steven Brackmann, told the Houston Chronicle there are 30,000 bees to a colony on average. He estimated nearly 20 hives were damaged and around half a million bees were killed.
"Vandalism is one thing," Brackmann said. "But for someone to go in and spend their time dumping over those hives and lighting them them on fire…I think it's someone that doesn't like beekeepers or bees."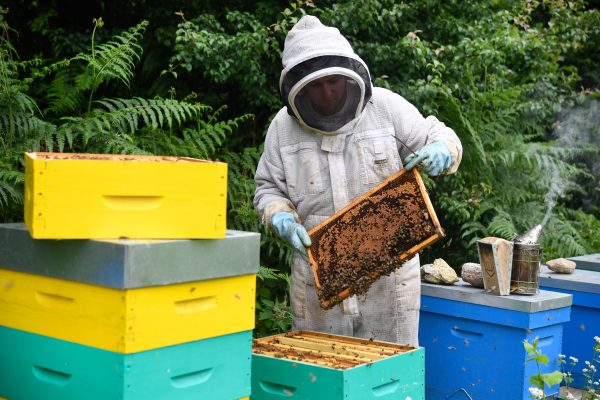 "Every colony that we lose is a major catastrophe to the environment," Brackmann told KTRK.
Varon Snelgrove with the Brazoria County Sheriff's Office described the case to KTRK as being unusual, and "senseless."
"There are no witnesses, it's a relatively rural area. It's a matter of getting out and beating bushes,"
According to KTRK, the suspect faces two charges: arson, and felony mischief. Both carry between six months and two years behind bars.
Locals expressed their outrage in response to the incident in many social media posts.
"I hope they are caught," wrote one person on Facebook. " Then I hope they are covered with honey and placed in a sealed off box, or a coffin, and then someone releases wasps, hornets, bees and spiders in the box, or coffin."
Many suggested that people should keep an eye out for people suffering from stings.
"If you are in the Alvin area, pay attention if teenagers have bee stings & report them," wrote one person.